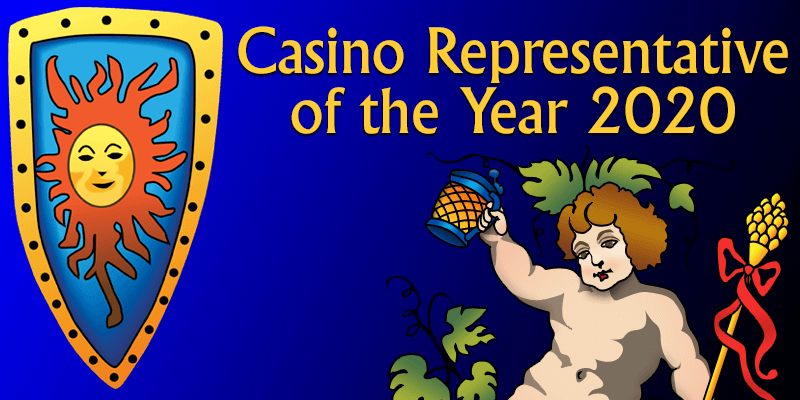 "Problem solvers and amicable ladies and gents"
Jan from L&L Europe has done it again. He is one of the few reps that is not only extremely helpful in solving any player issues, but he gives insightful viewpoints, advice, and solid background information from his side of the fence. Representatives like this make Casinomeister's forum into a true knowledge center, which is always appreciated. Not only does he ensure that the members are satisfied with the L&L Europe group of casinos, but he participates in daily banter about just everything under the sun. Jan has become a daily voice who is able to maintain a sense of decorum when dealing with any player issue that comes his way. He is perceptive, sociable, contributive, and a true professional who is truly appreciated.
Jan is clued up and abides by the the philosophy of a competitor friendly environment that this industry needs. Only the most professional and savvy representatives understand the value of this – so his competitors should take a leaf from his book of Tips for Casino Forum Representatives. Cheers to you!
Casino Representative Historical Awards
Casino Representatives are an integral part of Casinomeister's forum. These reps are mainly present to either answer questions about their properties, or assist players when needed. For our highly recommended casinos which are accredited and vetted by our members, we require the casino property to have a representative that can walk and chew gum at the same time. The representatives who who are awarded are the most active and helpful during the entire year. Along with this accolade, these folks get an engraved Beer Mug that is physically handed to them during our annual Meister Meeting. The Meister Meeting for this year has been cancelled due to Covid restrictions. Hopefully this will change by next year.
Casino Representative of 2019 Jan from L&L Europe
Casino Representative of 2018 Conor from Trada
Casino Representative of 2017 Daniel from Videoslots
Casino Representative of 2016 Mark 32Red Plc
Casino Representative of 2015 Mark 32Red Plc