Amatic Industries Review
Verdict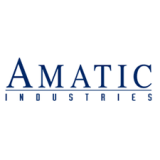 Traunsteinstraße 12 4845 Rutzenmoos Austria
MGA UK
1993
17
55
If Amatic slots seem to have that B & M (brick and mortar) or land-based feel to them, there happens to be a very good reason for that.
You might be familiar with Amatic Industries (since 1993) and come across their selection of games during one of your B&M excursions.
However, it may be their online division Amanet, which is the one you're most familiar with; that is, if you prefer your gaming from the comfort of your own home.
The company has worked fastidiously to bring the look and feel of the B&M slot to the i-gaming world. When logging into your favourite online casino you may come across Amatic, powered by Amanet.
With each slot running in HTML5, you have the option to use your desktop computer, or mobile device when you want your slotting on the go, as the games will work with most current operating systems.
You'll find as well, that you aren't simply limited to slots with such player favourites as blackjack, roulette and poker.
With over 150 games they offer a healthy selection of slots within their portfolio, incorporating many of the familiar themes you've come to associate with online slots, such as Leprechaun, Egyptian, Adventure, Underwater and Asian themed along with many, many more.
You can also find all the features one would expect from an online slot these days such as expanding symbols, stacked symbols, multiplier wins, and wilds in all their various forms.
Whatever your feature preference is, you're likely to find it here.
Additionally, there's all the various line assortments, such as 10 line, 20, 50, 243 and the quirky 576 way.
AMATIC INDUSTRIES CASINOS
Pros
Very healthy selection of slots and games (150+)

Large, oversized buttons with an easy to understand dashboard/interface

Wide range of features and line-count

Brick and mortar casino feel
Cons
The retro-style simple graphics, combined with clunky sounds and slow win count that are often associated with B&M casinos may be off-putting for those looking for a newer, more dynamic online feel.