Leander Games Review
Verdict
Leander Games produces some of the most innovative games available to players. It was several years ago that they popped up on my radar with  Reely Poker and Megadeath – which I thought were brilliant (still do). Leander won Best Games Award 2011 here at Casinomeister because of their innovation and creativity. They aren't as widespread as some of the software giants like NetEnt and Microgaming, but they should be.  A great operation which some awesome people to boot.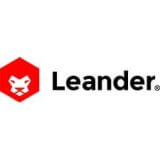 Buenos Aires, Argentina ( + Sales Office in U.K.)
Alderney, UKGC (+more)
2007
13
35
Leander Games was founded in 2007, and has been an important partner for many Operators and fellow Software Providers. Aside from producing their own proprietary Games, they have primarily been focusing on building and improving their LeGa Platform for nearly a decade now. Thus allowing loads of other providers, to be integrated into one easily manageable solution. They currently have 40 Software Providers, who are busy developing Games on the LeGa platform, and a further 8 Game partners, offering content through their Remote Gaming Server (RGS), which makes them one of the biggest platforms available. This is very interesting for many an Operator, as that basically provides them with tons of cool and more importantly, diverse Gaming content – killing several birds with one stone, so to speak!
They have around 52 dedicated employees, divided over Leander's two main offices – their Head office in Buenos Aires, and their Sales office in the United Kingdom. They are constantly looking to expand, which becomes obvious quickly, if you take a peek at the various articles concerning the latest news in the E-Gaming world: content deals left and right, and expansion galore, which is a very good thing, and unavoidable, if one is aiming to be, or equally important, stay – a big player in this business. At the time of writing I'm sure they have already secured another content deal, which may be slightly exaggerated, but could very well be spot on. They currently offer about 220 Games, of which at least 170 are integrated natively on their platform, and the rest are offered through RGS. Some of their well known and popular Game partners include: Blueprint, RTG, Quickspin, Stakelogic, Isoftbet, Playson, Authentic Gaming, Mobilots and more. Leander Games are also available through the Openbet and GTS platforms.
Apart from Table Games, Slots and Scratch Cards for real money Online Gaming, they are also quite actively producing various 'Social Games' which naturally are completely integrated in the LeGa Platform, and include various Achievements and Rewards. The latter are also available for their real money Games by the way – Jackpots and Loyalty Rewards included, for optimal Player Retention, and long-term playability. Their products offer support for 26 Languages and Currencies, and are Licensed by the highest standards. Some of the reasons their Games are offered by more than 130 Operators!
Leander Games
Of the previously mentioned 220+ Games, only 53 are proprietary (made In-House) and most of those are Slots. They do have 20 Table Games, and 4 different Scratch Card Games as well. Their first Slot (named Reely Roulette) looked quite innovative, and was basically a Video Slot, with an in-game Roulette feature, allowing players to side bet on 12 Roulette numbers, for as little as one cent. Pretty cool if you ask me! They went on to produce a variety of 'Reely' Slots, with various side Games, such as Reely Poker, Reely Bingo and Reely Caribbean Stud Poker. At the time of writing, they have just Launched a fantastic new Slot, called Afterlife: Inferno which was produced in close collaboration with a bunch of proud Casinomeister members (myself included), participating in a Slots Focus Group, giving extensive feedback during and after 3 rounds of proper beta testing. More about that below.
Most of their Slots have an innovative twist, and they offer a good mix of cool graphics and sounds, rewarding math models and fun Bonuses. Some of their best known titles are probably 3 Blind Mice, 7 Lucky Dwarfs, Snake Slot, Queen Of Thrones, Taxi and Megadeth – which was also their first official Branded title, offering the real Megadeth music (which is obviously not for all). Notably, there are tons of Games of the 'less proprietary' sort offered through their platform, some of which are definitely amongst most player's favorites, such as Big Bad Wolf, Supernova, Dolly Parton and many more. Other popular Leander Games include:
Popular Leander Games
Ali Baba and the 40 Thieves
Dragon Slot
Robyn
Little Red
Mr. Billionaire
3 Elements
Codex
Out Of This World
Little Pigs Strike Back
Glam or Sham
Additional Info
As mentioned above, their latest release is Afterlife: Inferno – a devilish High Variance Slot based on the least attractive Afterlife, as envisioned in Dante Alighieri's masterpiece The Divine Comedy: Inferno, or the Nine Circles of Hell. Not for the faint-hearted as you can imagine, the theme being somewhat dark, and the music and sounds befittingly creepy – and loud! Easily resolved with the handy mute button of course, but a good theme really comes to life with accompanying good sound, so I'd advise against that.
The reason this Slot is put into the spotlight, is simply the fact that it involved a testing team, compiled of some well-respected Casinomeister members (including the Cheermeister himself, and Simmo, whose brainchild that Slots Focus Group more or less was) who also all happen to be real avid veteran slot-players. The point of this exercise was primarily: developing a High Variance Game in close conjunction with the people that are actually going to play it. This is something quite unique in the Provider domain, and it is something i highly applaud!
It basically means that the end product is fine-tuned by you and me – the players themselves, which is a win-win-win situation: for players, Providers and Operators alike. If this title will do well (and i honestly don't see any reason why it shouldn't) then it seems highly feasible that more Slots Focus Groups could be involved in beta testing in the future, and most likely not just for Leander Games' products, but for all Providers out there!
That's a different kind of innovation right there, and they absolutely deserve praise for being a pioneer of sorts in that regard. It's also definitely something a lot of players – myself included – have been hoping for, for a long time. And you know the saying – if one sheep leaps over the ditch…
Leander Games casinos
Pros
Available in most of the major markets, and support for 26 Languages and Currencies

Mostly innovative Games, with good graphics and sound, covering any imaginable theme, for long-term playability

Even if you dislike leander Games for some reason, their LeGa Platform hosts a wide variety of other popular Providers and Game-partners
Cons
Not the most low-roller friendly software, as one rarely sees one of their Slots playable under 30 cents (full lines)

Their in-house Development seems primarily focused on Slots