Leander Games Review
Verdict
Leander Games produces some of the most innovative games available to players. It was several years ago that they popped up on my radar with  Reely Poker and Megadeath – which I thought were brilliant (still do). Leander won Best Games Award 2011 here at Casinomeister because of their innovation and creativity. They aren't as widespread as some of the software giants like NetEnt and Microgaming, but they should be.  A great operation which some awesome people to boot.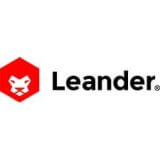 Buenos Aires, Argentina ( + Sales Office in U.K.)
Alderney, UKGC (+more)
2007
13
37
Established in 2007, Leander Games has been a key collaborator for numerous operators and software providers. Not only do they create their unique games, but they've also spent nearly a decade enhancing their LeGa Platform. This platform allows for seamless integration of multiple providers into one easy-to-manage solution. 
They currently work with 40 software providers actively developing games on the LeGa platform. Additionally, eight game partners deliver content via their Remote Gaming Server (RGS). This makes them one of the largest platforms, offering a wide range of diverse gaming content. It's like hitting multiple targets with one shot for many operators.
The company employs around 52 people, split between their main office in Buenos Aires and their sales office in the United Kingdom. They're always on the lookout for growth opportunities. Just skim through any recent e-gaming news, and you'll see they're making content deals and expanding like there's no tomorrow. It's essential for staying competitive in this industry. As of this writing, they probably have another deal in the works, which might sound like an overstatement but could very well be accurate. 
Leander Games currently boasts about 220 games. At least 170 of these are natively integrated into their platform, while the rest are available through RGS. Their game partners are some of the big names in the industry, including Realtime Gaming, Quickspin, Authentic Gaming, Stakelogic, and more. You can also find their games on the Openbet and GTS platforms.
But they're not just about real-money gaming. They're also active in the social gaming scene. These social games are fully integrated into the LeGa Platform and come with various achievements and rewards. These perks aren't just for social games; they're also available in their real-money games, including jackpots and loyalty rewards. This helps keep players engaged for the long haul. Their products support 26 languages and currencies and meet the highest licensing standards. All these factors contribute to their games being offered by more than 130 operators.
Leander Games Slots
Of the 220+ games mentioned above, only 53 are proprietary, developed in-house, and most are slots. They also offer 20 table games and four different scratch card games. Their first slot, called Reely Roulette, was quite innovative. It's essentially a video slot that includes an in-game roulette feature. This allows you to place side bets on 12 roulette numbers, starting at just one cent. It's a pretty cool feature, isn't it? 
They continued to expand their "Reely" series with slots that included various side games, such as Reely Poker, Reely Bingo, and Reely Caribbean Stud Poker. As of this writing, they've just launched a fantastic new slot named Afterlife: Inferno. This game was developed in close collaboration with a group of Casinomeister members who participated in a slots focus group and provided extensive feedback during and after three rounds of proper beta testing. More on that later.
Most of their slots come with an innovative twist, blending cool graphics and sounds with rewarding math models and engaging bonuses. Some of their most popular titles include 3 Blind Mice, 7 Lucky Dwarfs, Snake Slot, Queen of Thrones, Taxi, and Megadeth. 
The latter was their first official branded title and features real Megadeth music, which may not be everyone's cup of tea. Additionally, their platform hosts a plethora of non-proprietary games that are favorites among many players, like Big Bad Wolf, Supernova, Dolly Parton, and many more. Below, we'll look at the top casino games and Leander Games titles you'll find at online casinos today.
Dragon Slot
Dragon Slot is a mesmerizing video slot crafted by Leander Games. It's built around a mystical theme featuring dragons and warriors. This 5-reel, 20-payline game offers a captivating gaming experience. From the detailed dragon artwork to the intense sound effects, it fully immerses you in a fantastical world. The bonus feature, where your chosen dragon battles a rival, adds an interactive and rewarding layer to the game. 
Free spins and wild symbols maintain high levels of excitement, and the game's wide betting range is suitable for both newcomers and seasoned players. With its mix of stunning visuals, compelling gameplay, and rewarding features, Dragon Slot has become a go-to for many casino fans. Whether or not you're into dragons, this video slot is likely to capture your attention.
Megadeth
This 5-reel, 40-payline slot is a tribute to the legendary heavy metal band Megadeth. The game is a feast for the ears, featuring real tracks from the band's discography. But it's not just about the music; the gameplay is equally compelling. With unique features like the "Head Crusher" bonus game and expanding wilds, Megadeth offers a thrilling experience. 
Whether you're a fan of the band or just love high-volatility slots, this game is a must-try. It's one of our personal favorite Leander Games titles, and, as far as Leander slots go – we think it's definitely up there with their best slot machines.
Potion Factory
Step into a whimsical world of magical brews with Potion Factory. This 5-reel, 40-payline slot offers a variety of features, including "Nudge," "Sticky Wilds," and a multi-level bonus game. The graphics are vibrant, and the gameplay is smooth, making each spin an enchanting experience. 
If you're looking for a slot that combines fun with the chance for big wins, Potion Factory should be on your list. One thing to note is that this game appears to only be licensed by the Malta Gaming Authority (MGA). As such, it doesn't look like UK players will be able to enjoy the game and its bonus features.
Zombie Rush
This 5-reel, 20-payline slot offers a unique blend of horror and humor. The standout feature is the "Nuclear Zombie," which turns regular symbols into wilds. The game also includes a "Find Claire" bonus, where you navigate through doors to rescue Claire and win prizes. The bonus rounds are fast-paced and fun, and Leander Games has done a great job in making an engaging game – especially when you consider they used to be a social gaming supplier! 
Mad Pinatas
Mad Pinatas is a 5-reel, 25-payline slot game that brings the festive atmosphere of a piñata party straight to your screen. Developed by Leander Games, this slot is all about smashing piñatas to reveal hidden treasures. The game's graphics are vibrant and colorful, capturing the essence of a real-life piñata bash. The symbols include various types of piñatas, from fish and parrots to bulls and donkeys, each designed with meticulous detail.
What sets this game apart is its unique "Piñata Time" bonus round. Triggered by landing three piñata symbols on the reels, this feature transports you to a new screen where you're presented with a selection of piñatas hanging from a tree. Your task is to pick and smash them to reveal cash prizes or multipliers. The excitement of not knowing what each piñata holds adds a layer of suspense that keeps you on the edge of your seat.
The game also offers other features like wilds and scatters to keep the gameplay interesting. The wild symbol substitutes for all other symbols except for the bonus and scatter symbols, increasing your chances of forming winning combinations. The scatter symbol, on the other hand, can trigger free spins, adding more opportunities to win big. 
Reely Poker
Reely Poker is a unique 5-reel, 30-payline slot game that combines the excitement of slots with the strategy of poker. Developed by Leander Games, this slot offers a one-of-a-kind experience that's hard to find elsewhere. The game features traditional poker card symbols, from 9 to Ace, and the graphics are clean and straightforward, focusing your attention on the gameplay.
The main feature of Reely Poker is the option to place side bets on a separate poker hand. This "Reely Poker" feature allows you to form poker hands with the symbols on the reels, adding a strategic element to the game. If you're a fan of both slots and poker, this feature offers the best of both worlds.
Another exciting aspect is the "Multihand Infinite Hold'em" bonus round. Triggered by landing three or more bonus symbols, this feature lets you play a mini Texas Hold'em game for additional prizes. The game even includes a gamble feature, allowing you to double or quadruple your winnings if you're feeling lucky.
Magic Building
Magic Building is a 5-reel, 25-payline slot game developed by Leander Games. Set in a quirky apartment building, the game offers a unique elevator feature that sets it apart from other slots. The elevator moves characters around the reels, creating new and potentially winning combinations. The graphics are charming, featuring a cast of quirky tenants, from a handyman to a cute dog, each adding personality to the game.
The game offers a variety of features to keep you engaged. The "Crazy Elevator" feature is triggered randomly during spins, shuffling characters to create new combinations. There's also a free spins feature triggered by landing three or more scatter symbols, which can lead to some big wins.
The game's controls are user-friendly, making it accessible for players of all levels. The betting range is also flexible, catering to both low-stakes players and high-rollers.
Innovative Video Slots and Unique Features
When it comes to online gaming, having the right tools can make all the difference. Just like gladiators carefully choose their weapons before entering the arena, online casino operators need to arm themselves with innovative technology and features. Leander Games offers RAW Arena, a suite of tools designed to give online casino operators a crucial business edge. From understanding player behavior to offering exciting retention features, RAW Arena ensures both entertainment and safety for players. Let's look at what Leander Games offers below.
Arena Foundation
The Arena Foundation was designed by Leander Games to give online gambling operators a cost-effective way to reach customers all around the world. Developed in 2011, this platform is globally distributed and boasts proven stability. With advanced framework plugins, operators are able to launch new platforms much faster than conventional methods allow.
Arena Free Spins
Free spins are the bread and butter of player acquisition, retention, and reactivation in the online casino world. Arena Free Spins is a comprehensive tool that allows operators to easily set up and manage free spin campaigns. It comes with all the features online casinos expect to create compelling campaigns that attract players to their latest slot machines and video slots.
Arena Sense
Understanding player behavior is crucial for the success of any online casino. Arena Sense is designed to provide iGaming studios with qualitative data and analysis. This tool helps operators understand how players are interacting with your games, allowing them to make data-driven decisions for future game development. Notably, this tool from Leander Games is clearly for other slot developers rather than just casinos.
The Arena Crusades
Gamification features like jackpots are great, but they often favor players who bet big. Arena Crusades aims to level the playing field. Launched at the beginning of 2023, this feature ensures that every player, regardless of their bet size, has an equal chance of winning prizes from competition and tournament campaigns. It's a revolutionary approach to gamification, making sure that the excitement and potential for large wins are accessible to all players.
Leander Games casinos
Pros
Available in most of the major markets, and support for 26 Languages and Currencies

Mostly innovative Games, with good graphics and sound, covering any imaginable theme, for long-term playability

Even if you dislike leander Games for some reason, their LeGa Platform hosts a wide variety of other popular Providers and Game-partners
Cons
Not the most low-roller friendly software, as one rarely sees one of their Slots playable under 30 cents (full lines)

Their in-house Development seems primarily focused on Slots