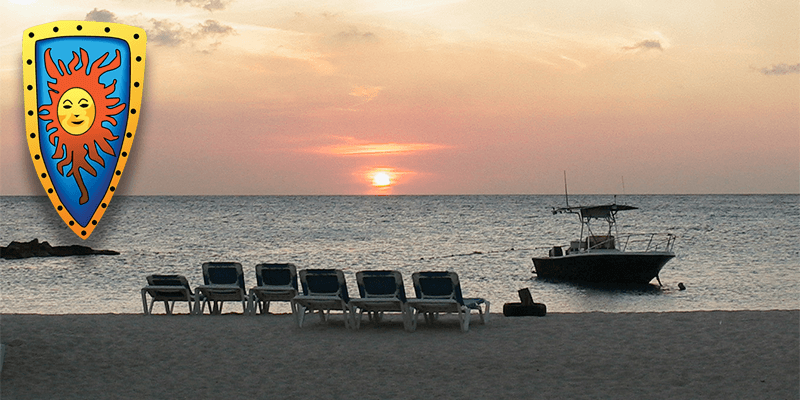 Curaçao Master License 8048/JAZ Review
Casinomeister's Verdict
Antillephone NV 8048/JAZ is one of the few Curacao master licenses that has a history of actually doing something when it comes to dealing with rogue operators. They are responsive to player issues and will take action when action is warranted.
Antillephone is one of the few Curacao licensors that respond to player complaints
Curaçao Master License 8048/JAZ
Unknown
Unknown
Weak
Pros
The only Curacao master licence holder to actually take complaints serious/deal with rogue operators.

Are visible at online gambling-related trade shows and events
Cons
It's very hard to find anything out about the license holder.

They don't supply a phone number or address on their website

They don't actually have a website that can be accessed by the general public; instead, they only have a license-validator.
Antillephone NV 8048/JAZ is one of four master license holders issued by the Minister of Justice in Curacao – and as such, they're allowed to operate online gambling services to players around the world, as well as sub-licensing other operators wishing to base themselves in Curacao.
While Curacao is seen to be somewhat of a laughable operator in the online gambling world, Antillephone NV 8048/JAZ are by far the best of the master license holders – and in this review, we're going to be taking a look at a brief background of them, how they work, and some pros and cons. Let's begin by taking a look at the master license holder in more detail.
About Antillephone NV 8048/JAZ
Not a lot is known about Antillephone NV 8048/JAZ, and this is much the same as most of the other master license holders in Curacao. Still, it's worth pointing out that Antillephone NV 8048/JAZ are the only master license holder to regularly attend online gambling-related events, and they do respond to emails – something that can't be said for most of the other master license holders.
It's not clear exactly when the master license holder first operated, but they have been around since pretty much the birth of online gambling – and they appear to have a solid relationship with Curaçao's Minister of Justice – the government body responsible for issuing master licenses.
Antillephone NV 8048/JAZ is also a notable license holder because it's the first Curacao master license holder to offer licenses to cryptocurrency-based online casinos. While many of these have caused controversy in the online gambling world (due to their often backhand practices), the master license holder appears to be relatively on top of things and is now enforcing license terms—mainly restricting players from certain countries from playing at the casinos.
Provisions Of a License
Unfortunately, all Curacao master license holders are relatively lax when it comes to responsible gambling and anti-money laundering – and it's not particularly well-enforced across any of the sub-licenses. Still, Antillephone NV 8048/JAZ has shown itself to enforce some license provisions surrounding these areas – although it's not clear exactly what these are.
The master license holders also make all of its sub-licensees adhere to its excluded territories rules—and you can see their ruling on this below:
"Under this license, apart from its own diligence and legalities, the license holder is not authorized to offer its services in the territories of USA, Netherlands, France, Dutch West Indies, and Curacao. Before reporting such non-compliance, please make sure the license holder is not operating under multiple licenses, allowing the legal operation in the above regions."
The master license holder also requires all of its sub-licensees to display a seal in the footer section of their website. This can be clicked upon by any visitor to the website, which then directs to a license-checker hosted by Antillephone N.V. 8048/JAZ.
"The seal used above is the official weapon of the Country Curacao with the reference number of the license of Antillephone N.V. 8048/JAZ."
Disputes and Complaints
When it comes to disputes and problems, Antillephone NV 8048/JAZ list the following on its website:
"Antillephone should only be contacted by players when they believe an Оperator is in breach of their license. All disputes with an Оperator about a payout, a blocked account, a delay, broken features, and so on should first be taken up directly with the Оperator. If no resolution is found, there are a number of independent bodies you can contact, which should be listed on the Оperator website."
Unfortunately, it's a bit hit and miss as to whether or not the operator will actually take player complaints seriously – although this particular Curaçao master license holder is one of the most responsive and appears to try and help players out where applicable.
It's also clear from their website that they do, in fact, strip rogue operators of their licenses if they're found to be operating underhand or illegally.
As with all Curacao licensed casino it's ultimately up to the individual casino whether they respond to our complaint requests or not. There are a small(ish) number of casinos that are known to be pointless, but we try to help handle complaints for the few where we can.
What Role Does A Master License Holder Fill?
Master Curacao license holders act as the umbrella organization for all of the sub-licensees that operate under them. They ensure that their licensees are adhering to certain provisions—including AML regulations, and also excluded territories rules.
They also have a role to play in terms of resolving disputes between players and operators, although this will depend on the individual license holder and their approach.
Ultimately, Curacao gambling license holders provide a form of protection for players who are playing at Curacao-licensed casinos, as well as helping to ensure that all operators are adhering to certain regulations and guidelines.
They may not be the most stringent regulators in the world, but as far as Curaçao master license holders go, Antillephone N.V. 8048/JAZ appears to be one of the better ones in terms of enforcement and player protection.
If you're considering playing at an online casino that is licensed by this regulator, it's worth doing your due diligence to make sure that the operator in question is trustworthy and has a good reputation. Although it's not foolproof, having the Master License holder overseeing proceedings can be a helpful form of protection for players.
Things To Consider Before Playing At An Antillephone Licensed Casino
Before signing up for a casino that is licensed by Antillephone N.V. 8048/JAZ, it's important to do some research by reading reviews and looking into the operator in question. This can help you determine if they have a good track record of paying out winnings, providing customer support, and if they follow certain responsible gaming guidelines.
It's also important to check the excluded territories list to make sure that you can legally play at the casino in question. As the Curacao gambling jurisdiction is one of the most permissive, there may be some countries that are not allowed to gamble at a particular casino.
Finally, it's also worth checking the bonus terms and conditions before signing up. As with the online casino industry, there may be certain wagering requirements attached to any deposit bonuses or other restrictions that you should be aware of before playing.
By doing your research and taking the time to read through the terms and conditions, you can ensure that you have a safe and enjoyable experience when playing at a casino licensed by Antillephone N.V. 8048/JAZ.
Self-Exclusion At Antillephone Licensed Casinos
All casinos that are licensed by Antillephone N.V. 8048/JAZ are required to give players the option of self-excluding, either for a set period of time or permanently. This is important if you feel like gambling at the casino has become problematic—as it will prevent you from being able to access your account while the exclusion is in place.
It's also worth noting that Antillephone N.V. 8048/JAZ has certain responsible gambling measures in place to protect vulnerable players, such as deposit and time limits, as well as activities like age verification for underage players.
Read More In Our Forums