How To Play Slots Online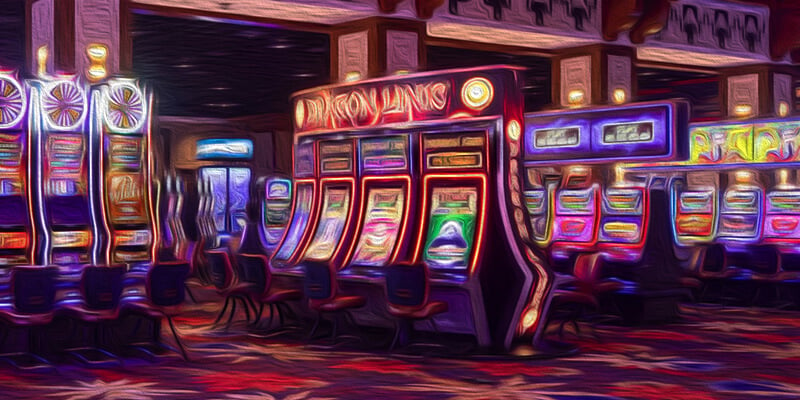 Slot games are (generally) games of chance, making online slots pretty straightforward. (Or at least to a certain extent.)
The payouts vary according to the slot games. Generally, these are between 92% and 97%. Variance is a key factor in video slots. Many players complain of long-losing streaks on the higher variance slots, but that's something you'll have to live with if you want the occasional big win.
The lower variance slot machines offer smaller wins, but you'll "get lucky" more often. If you are a low roller looking for a small profit, low variance slot machines suit you better. If you have a larger bankroll and are hoping for a larger win, then you should try to be patient and give the higher variance slot games a try. On this page, we're going to be looking at how to play online slots and give you a complete and comprehensive look at how these online slots work at online casinos.
How to Play Online Slots
After loading an online slot game from an online download casino or instant online play casino, you'll be presented with a game screen filled with reels. The classic online slots will have three vertical reels, but most modern online slots will have five reels.
Each reel will have 20-25 symbols on them, designed in accordance with the slot game's theme, and the goal is to spin the reels and hit winning combinations of symbols as the reels come to a full stop.
With so many symbols on the reels, this can add up to millions of possible combinations to hit! Playing online slots is pretty straightforward: simply click the spin button of the slot game to make the reels of the slot machine spin, and sometimes you win, sometimes you lose. Some slots will have a fast-stop button so that you can stop the reels yourself. You can also choose the autoplay function that each slot machine will have included.
You simply click the autoplay button to auto-spin for you, and you can stop the autoplay after each spin by clicking on the Stop button. This may all sound easy-peasy, but if you want to get the most out of your slot games and you are a newbie to online slot machines, you'll want to take some time to read up on our elaborate 'How to…' slot machine pages.
This step-by-step guide pretty much sums up the basics of playing an online slot machine:
Pick an online slot machine (go with whatever design or theme appeals to you);
Decide on the amount of money you want to play with;
Decide on the bet size (the higher the bet amount, the higher the reward);
Decide on how many paylines you want to bet (again, the higher the risk, the higher the reward);
Decide whether you want to click the spin button yourself or you prefer the autoplay;
Note: you can easily change your parameters in between each spin. This is a pretty good way to get a feel of the game and how different combinations play out.
How to Pick The Number of Paylines
Online slot machines, one of the most popular casino games in the world, offer 3-5 reels, and a winning streak could be all over the place! It might be on the top or bottom row, but it could also be diagonal or completely zigzagged.
The slot game's software will show you each time you have a win as there are usually 9 to 30 different winning lines or paylines for each slot game. With online slot machines, a win doesn't necessarily mean that symbols need to match or be located right next to each other. As mentioned before, they can be all over the place but still give a win due to a certain payline.
Regarding these paylines, before every spin, you'll need to decide on how many paylines you want to bet. You can't choose which paylines you want to bet on, though, just the number of paylines. If you bet on 1 line, you play for one coin with each spin. You play for six coins with each spin if you bet on six lines.
The more paylines you bet on, the higher the chance to win and thus the higher the amount of money you spend on each spin. However, note that some slot machines will actually have fixed paylines, meaning that you have no choice in how few or how many paylines you get to play.
Adjusting the Bet Size
Before you start to play a real money online slot machine, you have to decide on the bet sizes and the number of paylines you want to play. For the previously mentioned lower variances online slot machines, you'll find betting starting from as little as €0.01 a line.
Next, you need to pick how many coins you would like to bet on a particular line. You can usually bet anything from 1 to 10 coins per line. So, for example, let's say that a certain online slot machine has 25 paylines and betting, which ranges from €0.01 to €1.00 a coin, and this particular slot allows you to bet up to 10 coins per line.
Your lowest bet would be one coin at €0.01 on one payline, so every spin you're betting is just €0.01. Or, when looking at the other extreme, you could bet €1.00 a coin, ten coins per line AND the maximum 25 paylines. This would mean that your bet per spin would be €250.00.
You can look for the max bet button to jump straight to this option. Every real money slot has one. By betting a max bet, you increase your chances to win, and you will also have a bigger chance of triggering bonus rounds.
How to Read and Understand Pay Tables
Before you touch the spin button, you should look at the paytable or info icon on the game screen. By clicking this icon, you will be able to view all the game information that you need to know. You will find the different types of payouts for hitting different winning combinations, the list of symbols explained, details of bonus rounds (if there are any), and sometimes you will also be able to see the Return to Player % (RTP).
Types of slot Machines
Classic slot Machines:
A classic online slot machine has three reels and just one single payline. You can also see the paytable, the area containing symbols and numbers on the right-hand side, and the three reels with the one payline are on the left. You will find the buttons on the bottom, which are the controls for the game.
Classic online slots machines are traditional games based on the type of slot games that first appeared in land-based casinos. The symbols that you will find in many classic slots can be unique. However, you will often find traditional fruit symbols such as cherries, melons, lemons and oranges. Other traditional symbols are single, double and triple bar symbols, lucky 7's and high playing card symbols.
Although classic online slots are probably the most simple slot games, they can also contain wild, scatter, multiplier or bonus symbols. Some will also have additional features such as free spins or bonus games. Some classic slot games are also progressive, and a common feature is the ability to bet more than one coin per spin. In general, classic slots are 1, 2 or 3 coin slot games.
Fruit Machines:
A fruit machine is traditionally a British game that is often found in pubs and arcades all over the UK. Fruit machines are way more skill-based than other slot games, and they have unique features that distinguish them.
A player will be randomly awarded a nudge or a hold during a game. If awarded a hold, this will allow the player to hold 1, 2 or 3 of the reels and keep them still during a spin. If awarded a nudge, the player will be able to move (or 'nudge') 1, 2 or 3 of the reels to help complete a winning combination.
This type of slot is not very common in other parts of the world. Due to the skill element involved, the risk of making mistakes is also higher, but that makes the fruit machines just a bit more exciting. Usually, there's also a gamble feature that allows players to gamble their winnings, mostly in the shape of a 'higher-or-lower' type of guessing.
The cash ladder and the bonus board are more reasons why fruit machines are popular. The cash ladder will allow you to determine the next move or gamble by guessing higher or lower by pressing the collect or start buttons.
Video Online slot Games
Video slots are computer-animated games that you can play from your PC, laptop, or mobile device. Since video slots aren't mechanical devices, their designs are way more creative with detailed graphics and gameplay.
Video slots can be classic slots or have five reels and offer an incredible amount of paylines, even up to 100 per game. Video slots can be found in both land-based and online casinos, and the sort of themed animation you can expect to find is highly innovative and animated symbols.
For example, during a winning combination, the symbols that create the winning combo will light up, flicker, spin around and do all sorts of crazy things, or a player is treated to some fun piece of animation. Video slots will also have an introduction video and storyline, themed songs and sounds, scatter symbols, bonus games, wild symbols, gamble features, and free spins.
Therefore, video slots are more engaging and interactive and closer to videogames than the actual mechanical slots.
Progressive Online slots
You will notice that the jackpot is a fixed amount on regular slots. However, progressive online slot games have a cumulative Jackpot that increases as players play the online slot machines.
It can either be a standalone machine, meaning that the jackpot increases only on that particular online slot, or it can be an actual network of machines where the jackpot increases across the entire network. A game can be networked across multiple online casinos, or the network can exist just within one online casino.
Of course, the jackpot has to be "fueled" constantly. Therefore the game takes a tiny percentage of each bet, allowing the jackpot to become much larger than on "regular" online slot machine games.
What is the Return To Player?
The Return to Player percentage (RTP) is the payout percentage that varies from online slot game to online slot game and from developer to developer. You will be looking for an online slot machine with a minimum of 95%, preferably more than that.
But let's say that an online slot has a 95% RTP. That means that (over time) out of 100 coins (100%), 95 (95%) go back to the real cash online slot player. The rest of that percentage is obviously the online casino's margin.
Some online slot machines will not even reach 91%, and unless for some reason you feel extremely drawn towards this particular online slot game, you really shouldn't stick with low payout games like that.
Demo Slots
Free slots refer to online slots that you can play and enjoy without wagering any of your real money. The online slots that offer this functionality are exactly the same as those at online casinos but will generally be accessed through a demo version, 'free players mode.' But why would anyone be interested in playing free Slots without wagering and without a chance to win? Well, playing free online slots can work to a player's advantage.
The main reason people play free online slots is to familiarise themselves with a new slot game before deciding to play with real money at online casinos. By getting to know the casino games before playing, players are more likely to get a basic understanding of the way the game works. Most online casino games have their own unique
Scatter symbols and bonus rounds that differentiate them from other games. These mechanics may take a new player by surprise, especially when they are playing at an online casino for real money.
Another important reason is that through playing and practicing with the online free slot, a player will be able to get an idea of the variance in any specific game. This way, players will be more prepared when they deposit real money and play real online casino slots.
FAQs
Which online casino is the best to play slots online?
When it comes to choosing which online casino to play online slots, there are several different factors to consider. It's important to choose a site that caters to your needs properly. However, finding these online casinos on your own can often be a difficult task, and unless you know exactly what you're looking for, it can seem like a near-impossible task to figure out what sites are legit and which aren't.
Here at Casinomeister, we review all of the online casino sites we come across. Our team of online gambling experts works 24 hours a day, seven days a week, to bring you the best casinos with the best bonuses and promotions, the best games, and the best online slots.
Simply browse through the "Accredited Casinos" list here on our site, choose one that you like the look of, and before you know it, you'll be able to begin playing your favourite slot machine games right away in a safe and secure environment.
What other online casino games can I play?
If you're wondering what other casino games you'll find when you join an online casino, you'll be pleased to know that most sites offer a lot more than just online slots. For example, you'll find a huge selection of casino table games like roulette and blackjack. Other popular casino games include live dealer games from game developers and software providers like Evolution Gaming and NetEnt.
Some online casino sites also offer a wide variety of video poker games and other instant win-style games like Keno. Most of the online casinos you'll see listed here on Casinomeister offer a broad and varied selection of games for you to choose from.
What is a progressive jackpot?
A progressive jackpot is a pooled jackpot that's shared between all online casinos that offer the specific casino game that it's developed around. For example, take Microgaming's Mega Moolah, the most well-known and famous progressive of online casino games in the world. Each time you play the slot, a small fraction of your stake is contributed towards the progressive jackpot, and this continues to grow in size until a lucky player hits the required combination needed to win the lot.
At the time of writing, the biggest progressive jackpot win on Mega Moolah is more than $20 million. It's no surprise that these kinds of slot machine games are so popular among those playing online slots. In fact, if you want to play slot machines, then progressive jackpot games are a great choice, as they allow you to win life-changing sums of money (literally) while staking relatively little.
Is online gambling legal?
Whether online gambling is legal for you or not depends entirely on where you live in the world. For example, it's legal in the UK, provided that the online casinos you're playing at are licensed by the UK's Gambling Commission. In other countries like the USA, the question as to whether online slots games are legal is more complicated, and it's usually determined on a state-by-state basis, with some states proving themselves to be more friendly towards online gambling than others.
Do I have to play real money online slots?
If you want to win real money from playing online slots, then yes. However, most casino games can be played in free-play (also known as demo mode), and this allows you to play slots and try out a wide variety of online casino games without having to risk any of your own money.
Of course, when you play online slots games in demo mode, you won't be winning any real money. But you're also not staking any of your own, so it's generally considered an excellent way to try out a game to see whether you like it or not without having to risk any of your own cash!
Related Articles
If you're thinking of playing slot machines – whether at online casinos or a mechanical slot machine at land-based casinos – then you may have heard about playing and being able to "cheat" these machines. The reality is, to cheat a slot machine, you need to create an ILLEGAL piece of software – and pray you don't get caught. What's more, if you're looking for electronic slot machine cheats, you should be aware that it's virtually impossible to do so.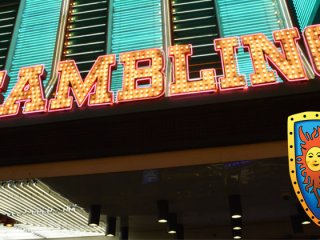 Whenever you play an online video slot, the game will have something known as volatility attached to it. Today, there are more video slots available to play than ever before.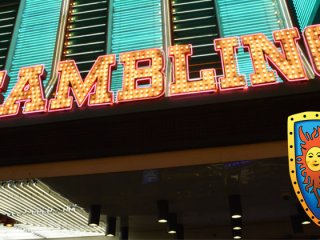 Penny slots are a unique casino game that allows you to play a slot machine for as little as one cent per spin. These games are designed specifically to cater to players on lower budgets, and the coin value per line is usually set at one percent, meaning you only need to spend a few pennies per spin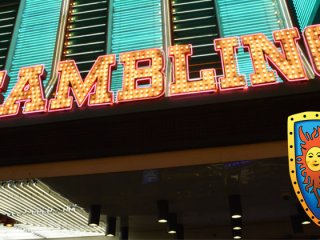 One of the most common complaints that you will see from gamblers online is querying whether or not the casino games and slot games are rigged. This is no surprise – and, especially for newer players – knowing whether or not the games at online casinos are truly fair at random or not, is a valid question.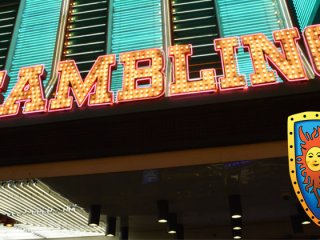 The payout percentage of a slot machine – known in the industry as the return to player (RTP) – is the amount of money that a video slot or land-based slot machine is expected to pay out over the course of its lifespan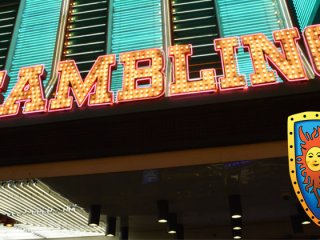 « Essential Player Tips Section Index
« How To Manage Your Gambling Budget
« How To Tell If A Casino Is Legitimate
« Tips For Video Poker Players