Tips For Reducing Variance in Poker
By Alex Smith May 18, 2022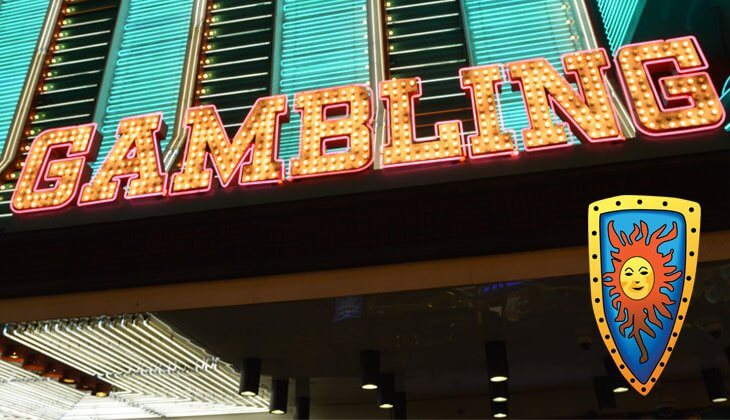 Poker variance — sometimes referred to as a downswing — can essentially be summarized as a period of bad luck. For example, if you are earning a steady living and then suddenly have a few months where you seemingly cannot do right and keep losing — that is called variance.
Even the best poker players in the world cannot escape variance. Suppose you are not careful and do not manage your bankroll appropriately. In that case, these downswings can severely affect your bottom line, which is why it is important to prepare for variance, understand it, and try to reduce it.
Contrary to popular belief, it is possible to reduce your variance, subsequently increasing your edge on the table and putting yourself in an even better position than before. Of course, most people realize that studying, practicing, and improving is the best way to take your game to the next level, but that is not what we are covering today.
Instead, we will look at a few powerful yet underappreciated strategies to increase your edge at the table. These strategies can significantly reduce variance and allow you to become a more successful poker player when implemented. So, let's get started.
1. Before Playing Poker: Choose your Games & Poker Players
I would like you to imagine a hypothetical example for a moment. Imagine you are playing a cash game with eight other players, all of whom are very experienced, competent players. In this scenario, it is unlikely you will end up winning. However, if you replace those eight good players with eight bad players — perhaps, recreational, passive opponents who simply play for fun — you're much more likely to have a winning session.
You would be amazed at the difference sitting down at a table with novice players compared to great ones, and if you genuinely want to make as much money as possible and reduce your variance, you have to be finding tables with players worse than you. If you continue to play against opponents who are better than you or equal in ability, you will struggle to make a profit. When you have a winning session, it will often result from luck — and the long-term prognosis is not good.
That's one of the reasons why, as a poker player, it is so important to leave your ego behind before you sit down at the table. Because, here's the thing; you don't have to be a fantastic poker player to make substantial amounts of money. If you can find good tables, or games full of recreational, inexperienced opponents, you can make a consistent profit regardless of your skill level.
Why do you think so many wealthy business people play against professional poker players? The professionals realize that it's an easy chance to make money. The business people struggle to leave their egos behind, and more often than not, it ends up costing them a lot of money.
So, let's talk a little about how you go about finding the correct games and tables to play at. Firstly, the best tool you have at your disposal is your ability to simply observe. There is absolutely nothing wrong with watching the action at a table for 30 minutes to get an idea of who the good and the bad players are. If you are playing poker online, there is special software that can track players — giving you a great indication of their poker abilities.
Many poker sites also allow you to leave customized notes about specific players. This is something I highly recommend you do if you play frequently. You would be surprised how many times you end up facing opponents you have already played against, and if you have notes to hand about their style of play and their characteristics, it could be invaluable.
2. Observe the Poker Game
If you are observing a table that you feel is full of players who are better and more experienced than you, do not be ashamed to walk away. At the end of the day, this is about you making as much money as possible, so who cares if you accept that they are better players than you? It would not be in your best interests to sit down and play.
Once you have joined a game, you should pay close attention to how many players make it to the flop. For example, if you consistently see players limping in or just sticking to raises to see the flop, they usually have a weak pre-flop hand. These are precisely the types of opponents you want to have at your table. They will happily chuck their money into the pot to see the flop – and, when you recognize this, you can take full advantage of it.
I also want to touch briefly upon tournament play. Poker variance in tournaments is a little harder to control, and that is down to how tournaments are structured. However, there is one thing that you can do; and that is to remember that you are in complete control of which tournaments you play and where.
For example, it may be tempting to join the $250,000 guaranteed event next month. Still, with so much money up for grabs, you can rest assured that some very tough opponents will be there.
Instead, you should be looking for a slightly smaller prize pool with a much weaker playing field. This is a fantastic little trick most poker players don't even think about – and when you can coordinate it into your poker playing routine, it can help you earn a lot more money.
3. Prepare Yourself for When you Play Poker…
When it comes to playing poker and reducing variance, one of the best things you can do is make sure you are physically and mentally prepared. This may sound a little cliché, and what we will cover below may seem like common sense, but you would be amazed at how much of an impact the following factors can have on your performance at the poker table.
Live a Healthy Lifestyle
Unfortunately, a large number of professional poker players are out of shape. If you regularly play poker in a land-based setting, you will be sitting down for extended periods. Combine this with the fact that it's likely sessions in a casino are usually accompanied by unhealthy meals, and it's easy to see why so many poker players are out of shape.
However, you would be amazed at just how important a healthy lifestyle is to your poker career. Regular exercise, consuming healthy food and an active lifestyle is crucial if you want to perform at your best.
And, of course, a healthy lifestyle benefits all areas of your life, so you will also see improvements away from the poker table. Thankfully, shifting yourself into a healthier lifestyle does not have to be a drastic change. You can start quite simple; try to take three 30-minute walks each week, reduce the amount of food you order via take-out, and make sure you are getting out and exploring nature and the great outdoors.
It can be tempting to sit in front of your computer playing poker as much as possible, but the reality is that your health and mental well-being are the most essential thing in your life. Finding a good balance between playing poker and living a healthy lifestyle is crucial, and doing so will allow you to improve your game at the table significantly.
Get Plenty of Sleep
Most of us understand the side effects of a lack of sleep. When it comes to poker, you would be amazed at how much of a difference a quality night's sleep can make to your game. Naturally, we understand that this can be difficult, especially as most poker games tend to run in the evenings. It is not uncommon to end up playing until the early morning hours.
However, suppose you are not getting sufficient sleep. In that case, your body will end up feeling fatigued, your concentration levels will drop, and you will find that you have less control over your emotional regulation.
As a general rule of thumb, a good, refreshing night's sleep should include at least five cycles of 90 minutes. This will allow your body to enter REM sleep, where your body rejuvenates and rests.
If you want to improve your quality of sleep, an excellent tip is to try and make your room as dark and cool as possible. Of course, you do not want to wake up freezing, but make sure that you are not sweating during the night. This is a great way to improve the quality of your sleep immediately. What's more, you should try hard to start building a sleeping routine.
This means you need to try and go to bed and wake up at the same time every day. Not only will this improve your concentration levels at the poker table, but it will also have a positive impact on your mood, your mindset, and your life in general.
If, one day, you are feeling exhausted, don't be afraid to turn down a poker session. When tired and sleepy, you are much more likely to make irrational, emotional-based decisions. These decisions can end up costing you a lot of money. It is well worth making sure you are refreshed before sitting down at any poker table to ensure the best results.
Remove Unhelpful Distractions
If you want to be able to play at your absolute best, your environment must be free from any distractions. Before you begin any new online poker session, we strongly recommend switching off your television, putting your phone on silent, shutting down any non-poker Internet browser windows and concentrating solely on the game.
Thankfully, minimizing distractions is reasonably easy when it comes to online poker. However, if you play poker in a live environment, many factors will be outside your control. If you are allowed, listening to music at the poker table is an excellent way of minimizing any distractions around you. Just be mindful that other players and the dealer may need to communicate with you from time to time, so don't let yourself zone out completely.
Once you remove unhelpful distractions from your poker playing environment, you will be able to play in your comfort zone at a much higher level.
Practice Before You Play
One of the most common mistakes we see poker players making is jumping straight into a game without warming up. For example, one study revealed that online poker players who started playing as soon as they woke up lost significantly more money than those who waited until they were awake and refreshed before playing.
In our opinion, the best thing you can do is create a routine and stick to it. It can also be a good idea to get a little bit of practice before you start playing for real. For example, you could spend 15 minutes reading poker strategy articles, reviewing your last playing session, or analyzing a few different hands.
Once your mindset is in a better place, you will be able to approach the table more confidently and play a much better round of poker.
Poker Variance: Learn When to Walk Away
As a poker player, you will already understand that there are some days when you simply cannot do right. If you find yourself having a bad day where you are unable to concentrate or make good, logic-based decisions, then continuing to play could cost you a lot of money.
Learning when to walk away is a crucial part of playing poker, and it's also really important when it comes to reducing the variance. Of course, it's not always possible to simply get up and leave a game; for example, if you are playing a tournament, you cannot simply walk away if you have a bad run. However, if you are playing in a cash game, you have the added benefit that you can stand up and leave the game at any time. Learning when to do so is incredibly important if you want to take your game to the next level.
Generally speaking, when you are trying to make a living from playing poker, you want to be putting in as many hours at the table as possible. However, it is counterproductive to play when you are not in the right mindset to do so. You should try to only walk away from a game if you are unable to concentrate or you are struggling to manage your emotions.
For example, if you have lost several big pots in a row, or if you have been sucked out on multiple times in a session (and find yourself getting frustrated), you may want to consider leaving the table for 15 minutes to take a break and get some fresh air.
Similarly, if you start feeling tired or get distracted, just walk away, have some rest, and return to the game when you are feeling more alert and more capable of playing your a-game.
Another strategy you can use, which is something many professional players do, is to set yourself a stop/loss limit in your game. Generally, this is not a recommended strategy, as you should always be playing at the table with the view that you are able to beat the other players sitting beside you. However, if your bankroll is struggling at the moment, it is an idea, and it allows you to control how much you can potentially lose in a single session.
You should also be mindful of the fact that poker is a highly emotional game. It's normal for you to experience varying emotions when you are sitting at the poker table. You will feel joy, frustration, anger, and potentially even sadness. But one of the hallmarks of an excellent poker player is managing these emotions and dealing with them when they come up.
This is one of the reasons why it's so important to only sit down at the poker table with around 5% of your total bankroll. Playing with more than this will mean that you are not able to think straight as you will be worrying about the money.
Conclusion
While it's impossible to completely reduce the variance in poker, the tips we have just looked at are great starters. They can help to nudge the game more in your favour. Remember, poker is a game you are playing for the long-run profits. Of course, everybody likes to have a big winning session, but the reality is that if you want to make a living from playing poker, you need to be looking at things from a long-term perspective. You would be amazed at how much of a difference small tweaks in your gameplay and overall lifestyle can make to your bottom line, and following the tips we've discussed on this page is a great starting point.
Whether you're playing online poker, tournament poker, or cash games, the vast majority of players started playing poorly. You can take advantage of this, especially when playing cash games. Reducing poker variance isn't always possible, but with so many players playing poorly, you don't need to be a professional poker player to be a winning player.
Poker Related Articles