The 10 Richest Poker Players
By Alex Smith Apr 26, 2022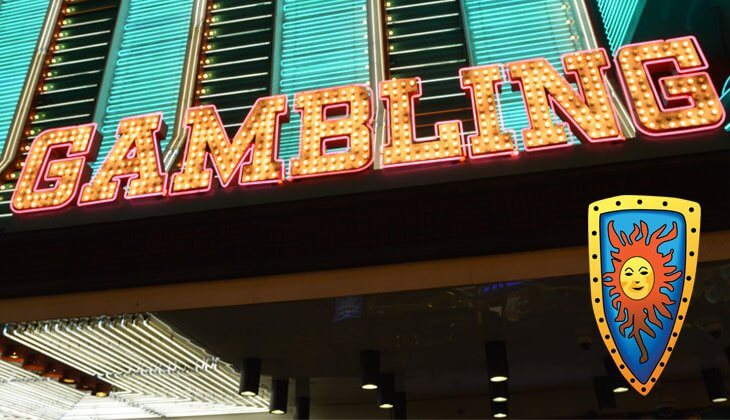 Today there are more poker players than ever before. Thanks to the fact that online poker has opened up the poker world to players from all corners of the globe, there's also more money at stake than ever.
While not everyone can make it as a professional poker player, those that do are often able to enjoy luxury lifestyles. On this page, we're going to be looking at the richest poker players in the world according to current rankings.
A quick note; this list only takes into account official tournament earnings. Private cash games aren't included. The reality is that the wealthiest poker player in the world is probably a businessman you've never even heard of!
However, let's take a look at the widely-accepted list of the richest poker players in the world, correct as of 2021.
#10: Patrik Antonius
Patrik Antonius is one of the best-known poker players in the world. This Finnish-born player was a tennis player before he moved into the world of poker, and he was taught by poker expert Marcel Lüske. While Patrik Antonius is yet to manage to win a world title, he's enjoyed tremendous success playing online, and many consider him to be one of the most successful online poker players in history.
Patrik Antonius first made a name for himself at the European Poker Tour in 2004, and by making the final table, he pocketed a healthy paycheck. The following year in Barcelona, he landed third place in the same tournament, and in October 2005, he won his highest prize to date, $200,000, by winning the EPT in Baden Bei Wien.
Patrik Antonius also became well-known to many poker fans with his appearance on the popular TV show High Stakes Poker. Today, he's one of the most successful poker players globally and boasts a net worth of upwards of $10 million.
#9: Antonio Esfandiari
Antonio Esfandiari is a colourful character at the poker table, and many players see him like marmite; they either love or hate him. This former magician is 9th on our list, and he's one of the most successful players in history, along with being one of the richest poker players in the world. He has two World Poker Tour championships behind him and 3 WSOP bracelets. 
Born in Iran (then Persia), Antonio Esfandiari found his first major success in 2004 when he won $1.4 million for winning his first WPT championship in Las Angeles. He's been a regular on TV shows like High Stakes Poker and Poker After Dark. To date, his career earnings total around $27 million, with his highest single win coming from the WSOP Main Event, earning him a whopping $18 million.
#8: Tony G
Tony G (Antanas Guoga) is a professional poker player from Lithuania. Along with being one of the world's most successful poker players, he's also the public chief information officer to the Remigijus Šimašius, the mayor of Vilnius. He's also a businessman, currently operating as the CEO of Cypherpunk Holdings.
Known for his big mouth at the table, Tony G likes to antagonize his fellow players, and by all accounts, he's done a pretty good job, racking up lifetime earnings of $36 million. While he's yet to win a WSOP bracelet, Tony G is a regular at some of the world's biggest cash games, and he's also seen success in the online poker industry.
Today, Tony G balances playing poker with running his businesses. While he's not the richest poker player in the world, he certainly does pretty well, largely thanks to his performance in high-stakes cash games.
#7: Justin Bonomo
Justin Bonomo is one of the richest poker players specializing mainly in online poker. However, he's also seen quite a lot of success playing in land-based casinos. Justin Bonomo takes a very mathematical approach to playing poker, and he started his career playing online poker.
As he started to win more money and see more success, he started to transition into playing at land-based casinos. He's currently won 3 WSOP bracelets and has cashed in more than 50 high-profile poker events all around the world.
One of his most notable victories to date was in the Super High Roller Bowl, an online event that took place at the beginning of 2021. However, his biggest win to date was in the highly-anticipated Big One for One Drop event in 2018, which saw him winning just shy of $10 million.
Justin Bonomo currently boasts lifetime earnings of around $49 million, and he's now a regular at high-stakes cash games. Many of those who look to play poker professionally look to Justin Bonomo as inspiration, and it's not hard to see why. 
#6: Daniel Negreanu
Daniel Negreanu has been on many spots on this list throughout the last decade. However, in the last few years, he appears to have taken a step back from playing poker, and that's no surprise, given how much he's won so far.
Daniel Negreanu is a Canadian poker player, and he started gambling at a very young age, first playing cards with his dad. In high school, he started to play poker, and this is where he began to develop a love for the game.
Today, Daniel Negreanu is widely recognized as one of the best professional poker players in history. His incredible ability to read other players and guess what hands they have has captured the attention of millions of players from all over the world.
Daniel Negreanu has won six World Series of Poker bracelets, and he's the only player in the world to be named the WSOP Player of the Year more than once. According to recent sources, Daniel Negreanu's net worth is around $50 million, and much of this has come from tournament play.
Nicknamed Kid Poker for his happy-go-lucky appearance at the poker table, Daniel Negreanu's poker career has been followed by hundreds of thousands of fans, and he's also a regular at some of the biggest cash games in the world.
#5: Bryn Kenney
Bryn Kenney is one of the youngest professional poker players to achieve phenomenal success, and he's definitely the youngest name on this list. Bryn Kenney was first introduced to playing poker back in 2003. Like many of the younger players, Bryn Kenney started his poker career playing online. While he didn't see much success in his early days, Bryn Kenney soon found his knack for the game and became one of the world's richest poker players.
Interestingly, when he first started gambling, Bryn Kenney played a different card game; Magic: The Gathering. However, he decided to make the switch to poker as the former wasn't really profitable. It's clear that the switch was a smart decision on his part!
Today, Bryn Kenney is a hugely successful poker player, and he's amassed some $56 million in earnings throughout his career. Strangely, he only actually has one WSOP bracelet to his name (so far), although we think there's a strong chance he'll be picking up more in the future.
One of his biggest career wins was in the 2019 Trinton Million, a charity event that took place in London. That night he scooped a whopping $20.5 million, making up around ⅓ of his total career earnings from a single night of poker play!
In fact, at the time of writing, Bryn Kenney is #1 on the United States' all-time money list, and his popularity is ranked at #6. He's a friendly face at the poker table, and many players enjoy playing with him as he's easy-going and easy to get along with. 
#4: Doyle Brunson
You'll be hard-pressed to name someone more influential than Doyle Brunson when it comes to iconic poker players. He's widely considered the grandfather of modern-day Texas Hold 'em, and he's a two-time WSOP Main Event champion and a Poker Hall of Fame inductee. He's also the author of several books on poker, many of which have been used to train today's most successful poker players.
Doyle Brunson was born back in 1933, and he's about as Texan as they come. At the tables, he's seen wearing a classic cowboy hat, and his friendly nature has made him a lovable figure to pretty much everyone in the poker world.
Doyle Brunson was the first poker player to win $1 million in tournament earnings, and he's won a staggering 10 WSOP bracelets during his career, tied with Jonny Chan and Phil Ivey. He also has poker hands named after him, as Wikipedia explains:
"Brunson has two Texas hold'em hands named after him. The holding of ten-deuce bears his name because he won the No-Limit Hold'Em event at the World Series of Poker two years in a row with a ten and a two (1976 and 1977 respectively), in both cases completing a full house. In both 1976 and 1977, he was an underdog in the final hand. The other hand, known as a "Doyle Brunson," especially in Texas, is the ace and queen of any suit because, as he says on page 519 of Super/System, he "never plays this hand." He changed his wording in Super/System 2, however, noting that he "tries to never play this hand."
Doyle Brunson is one of the richest poker players in the world, and he's arguably one of the most well-known, too. He was also the face behind Doyle's Room, an online poker website that launched in 2004. Originally, Doyle's Room launched on the Tribeca Poker Network, but soon after, it moved over to the Playtech network before finally moving over to Microgaming. In 2011 the site was acquired by Americas Cardroom.
#3: Chris Ferguson
Chris Ferguson, known as Jesus due to the long, messiah-like hairdo he wears, is a high-stakes poker professional who started his poker career at the age of 10! Chris Ferguson was born and raised in LA, and during his college years, he started playing poker online, initially through chat rooms. After perfecting his skills over a couple of years, he started to navigate to the bigger leagues, entering WSOP tournaments and doing fairly well.
His first major payday came on the 1st of May 2000, when he placed 1st in the WSOP $2,500 + 70 7 Card Stud. He netted a cool $151,000 for his efforts. Just a few weeks later, he placed first in the WSOP $10,000 World Championship, winning himself a staggering $1 million. Since then, Chris Ferguson has gone on to become one of the world's most respected tournament players, and he's known for his careful approach to the game; he's less of a bluffer, choosing to approach the game from a more calculated and methodical manner instead.
While different sources have slightly different opinions on the total net worth of Chris Ferguson, most poker experts put his total wealth at around $80 million. However, it's worth noting that a lot of this comes from sponsorships and his associations with Full Tilt Poker, a brand he was behind until the notorious scandal occurred where players lost millions.
Still actively playing, Chris Ferguson travels the world participating in tournaments. While he does make appearances at cash games now and then, it's tournament play that's his bread and butter. He spends a lot of time in London and other cities in Europe, although he still resides in the USA, living in Pacific Palisades.
#2: Phil Ivey
Phil Ivey is widely considered by many to be the best professional poker player in the world. Along with being one of the richest poker players, he's widely regarded as the best in the industry. Nicknamed the "Tiger Woods of poker," Phil Ivey was born in 1977 and has had an absolutely phenomenal career, racking up a monumental 10 WSOP bracelets, 31 final tables and over $26,250,000 in tournament earnings alone. 
Phil Ivey is also known for playing cash games at nosebleed stakes. It's believed that the money he's made from tournaments is just a drop in the ocean compared to what he's made playing cash games. He frequently flies out to Macau to play cash games against Chinese business people, and it's believed that pots are often worth millions upon millions of dollars.
Phil Ivey, like Chris Ferguson, also had a major part in the original design of Full Tilt Poker. However, it's believed that Phil Ivey got out well before the scandal, and in May 2011, he even filed his own lawsuit against the company, claiming that they'd breached his contract.
In addition to being a hugely successful live player, Phil Ivey has also seen great success online. For example, according to HighStakesDB.com, Ivey won $1.99 million on FullTilt in 2007, $7.34 million in 2008, $6.33 million in 2009, and $3 million in 2010 — and that's just his earnings from one site!
Many of the younger-generation players look up to Phil Ivey. His impenetrable stare-down, incredible reading abilities, and fearless nature at the poker table have helped him secure a huge following. He's an icon in the poker world, and he's completely mastered the poker game — a true legend.
#1: Dan Bilzerian
Dan Bilzerian is likely to be a controversial name on this list. While he is technically a poker player, it's worth noting that he's only really on the list of the richest poker players because of his wealth from other areas. Known as the "King of Instagram," Dan Bilzerian is famed for showing off his wealth, beautiful women and lavish lifestyle. It's said that many people in the poker community don't particularly like him.
Still, that hasn't stopped him from participating in some of the highest-stakes cash games in the world, and he's known for frequenting the big games in Macau. Dan Bilzerian's wealth started with the money he inherited from his father. Although this isn't something he likes people talking about, he wants people to believe that he's a self-made multimillionaire!
As Gambleonline says: 
"many wonder how much Bilzerian has actually won because the exact amount of his trust fund is unknown. However, he still happens to be the richest poker player in the world — he even claims that he's won over $50 million in the year 2014 and that he's won over $200 million in his career, earning him the #1 spot on our list as the richest poker player in the world."
Dan Bilzerian has also found himself caught up in his fair share of controversies. For example, in 2017, during the tragic shooting in Las Vegas, he attempted to 'heroically' enter the scene of the terrorist attack armed with a gun. He's also kicked a model in the face in a nightclub in Miami. So, there are many who don't look at him in a particularly favourable light.
High Stakes Cash Games 
One of the things that the above list of the richest professional poker players can't consider is cash gameplay. Today, much of the news you hear about poker comes from tournaments, events where all players pay the same amount of money and receive chips and play until someone has everything. But cash games are a completely different kettle of fish, and it's generally where the more experienced poker players make their money.
Due to how cash games work, it's not possible to track them (offline, anyway), so most of the players we've looked at above have had their net worth calculated based on their tournament play instead of cash gameplay. 
For example, 'The Big Game' is a notorious cash game that takes place at the Bellagio in Las Vegas. The stakes are insanely high, with the small/big blinds starting at $800/$1,600. That means you'll find players sitting at the table with hundreds of thousands of dollars. Over the course of a winning session, players could walk away from the table millions of dollars in profit.
The cash games in Macau are also renowned, and the limits here are even higher, with the stakes starting at $4,000/$8,000 and up! That means players often sit down at the table with millions of dollars. Here, in just one poker hand, players can find themselves winning more money than most people make in their entire lives.
Here's a direct quote from 888 Poker: "Without a doubt, the single biggest winner in live table poker of all time is one of the big game players who play the Macau game regularly and some of the other big private games around the region," Hall said. "This is not one of the established pros, but any of the pros that play regularly will know who it is."
It's clear that an insane amount of money is gambled at these high-stakes cash games, and it's something to bear in mind when considering who the wealthiest poker players really are.
Poker Hall of Fame
The Poker Hall of Fame also gets a special mention here. Many of the players we've already mentioned have found themselves awarded this prestigious honour, either because of their contributions to the game or because of their poker winnings. First established in 1979, it aims to preserve the names and legacies of the world's most influential and successful poker players.
The first person to enter the Hall of Fame was Jonny Moss, the first winner of any WSOP event. He was inducted back in 1979. It wasn't until a decade later that we saw household names we still know today entering, and in 1987 and 1988, Walter Clyde Pearson and Doyle Bruson were entered, respectively.
Phil Hellmuth was awarded entry in 2007, and in the years that followed, Mike Sexton, Erik Seidel, Barry Greenstein and Scotty Nguyen were made members. 
Modern-day players who've been added to the Hall of Fame include Phil Ivey, Mori Eskandani, John Hennigan, Chris Moneymaker, Huck Seed and David Oppenheim.
FAQs
How much can I make from poker?
The amount of money that you can make from poker depends on a huge number of factors. Of course, you have actually to be good at the game first. With so many other people playing professional poker today, it's a pretty hard time to enter the industry.
However, assuming that you're a great player, you can win anywhere from a few thousand dollars a month to millions of dollars. It all depends on what types of games you play, how frequently you play and how good (and lucky) you are. There's no short answer to this question, and there are simply too many variables involved to be able to give a proper answer.
What are the best online poker sites?
Today, there are more poker sites than ever before. If you're looking for the top sites to play at, you'll want to check out one of the brands listed here on Casinomeister. While we focus on online casinos, many of the sites we work with also offer poker. If you choose to play at one of our Accredited casinos, you'll be able to play poker safe in the knowledge that you're gaming in a fair and safe environment.
Who are the best players in the world?
While this is another subjective question, the vast majority of players agree that some of the best in the world include Phil Ivey, Doyle Brunson, Phil Galfond, Daniel Negreanu and Tom Dwan.
What's the difference between cash games and tournaments?
In a cash game, players sit down with their own money. There's no time limit and no pressure; you simply play the hands you want to play and avoid those you don't (although you do need to place the small and big blinds.) With a tournament, however, everyone must pay an entry fee, and everyone who's involved is then given the same amount of chips. You have a certain amount of time to play, and the blinds change as time goes on, forcing action and meaning that players get knocked out. The last man standing in tournaments wins, although tournaments typically pay out several players, not just the winner. 
Poker Related Articles