What Happened to Tom Dwan
By Alex Smith, Last updated Mar 17, 2023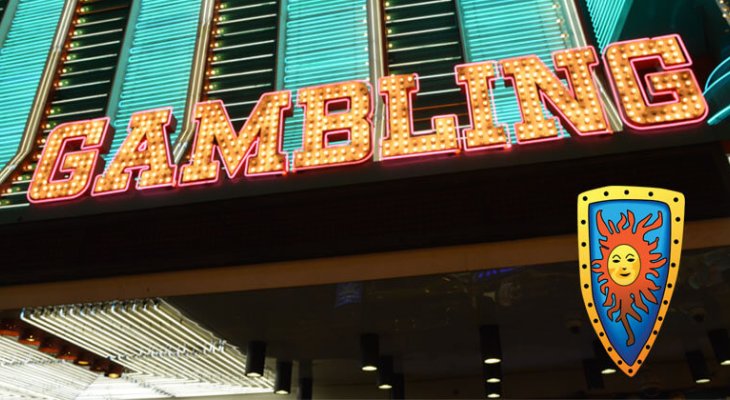 Any poker fan will be familiar with the name Tom Dwan. He's one of the game's most famous figureheads, known for playing some of the highest stakes poker in the world, impressing poker fans all over the globe with his bluffing abilities. Once an active member of the poker community and involved very closely with Full Tilt Poker, Tom Dwan has dropped off the face of the planet in the last few years – which has led to many people asking what happened to him.
On this page, we'll look at Tom Dwan's life – including his career before he 'vanished' – and whether he could be back in the limelight.
An Introduction To Tom Dwan
Tom Dwan was born in 1986 in Edison, New Jersey. While he attended Boston University to study engineering, he dropped out to play poker full time after his first year.
Famed for his ability to place big bluffs, Tom Dwan has played high-stakes poker with the biggest names in the business, including Phil Ivey, Tony G., and Doyle Brunson. He's capable of playing many poker variations, including Pot Limit Omaha, Texas Hold'em, and 7 Card Stud.
Online Poker
Tom Dwan started playing online poker with just $50. Initially, he focused on sit-and-go tournaments but quickly moved to multiplayer cash games and heads-up cash games, which earned him tremendous sums of money.
In 2007, Tom Dwan started his rise to fame, and this year, according to online poker tracking site HighStakesDB.com, Tom Dwan earned $312,800 – all from Full Tilt Poker, with the majority won through cash games.
The following year things started to take off for Tom Dwan, and in 2008 he earned a whopping $5.41 million. However, in the next four months, he lost around $2 million of this, though he later stated he managed to recoup these losses within around a year.
In 2009, Tom Dwan was challenged to several heads-up No-Limit Hold'em cash games by Viktor Blom, one of the most successful online poker players in history. Each player started with at least $1 million, and by the end of the first week, Blom had won – what many believe to be the most in online poker history – a staggering $5 million from Tom Dwan – an incredible upswing. Tom Dwan then challenged Blom to a live challenge called the Durrrr Million Dollar Challenge, details of which we'll be looking at later on.
In 2009, it was reported that Tom Dwan had lost $4.5 million by the end of the year – although, again, he recouped these losses. This is pretty much the trend with high stakes cash games; players like Dwan win and lose large amounts of money – though most players don't make the poker news as Dwan does.
Million Dollar Challenge
In 2009, Dwan issued a $1 million challenge to play anyone in the world online, apart from Phil Galfond, heads up for 50,000 hands across four tables at $200/$400 limits. At the end of these 50,000 hands, if Dwan was ahead, his opponent would pay him $500,000; if his opponent was ahead, Dwan would pay them $1,500,000. Speaking about the challenge, Dwan said:
"I think all of them actually are better overall poker players than me — by quite a bit; I happen to think in this one area, I might have a little edge — and we'll see if I do."
Patrik Antonius and Daniel Cates were two of the players that took Dwan up on the challenge – although neither challenge was completed. A news report states:
"In October 2013, Cates was ahead by about $1.2 million after roughly 20,000 hands. Since then, however, Cates has publicly claimed that Dwan has stopped playing and is not responding to his queries. In August 2017, Cates stated that Dwan had paid him approximately $800,000 in penalties for not playing, that Dwan was committed to finishing the game, and they expected it to be completed by the end of 2018."
Full Tilt Poker Durrrr Million Dollar Challenge
In 2009, Dwan's Million Dollar Challenge was expanded. This time, a 500-hand live heads-up format was held between November 17th and 19th. The challenge was played at Les Ambassadeurs Club in London, and British broadcaster Sky Sports covered it.
The rules of the challenge were relatively straightforward; every player that entered paid $250,000 simply for the privilege of being able to play. The blinds were set at $500/$1,000, and every player had the choice to play Texas Hold'em or Pot-Limit Omaha. No players could leave the game until at least 500 hands had been dealt or until one of the two players lost their entire buy-in and chose not to re-buy.
Drawn had three opponents; Ilari Sahamies, Marcello Marigliano, and Sammy George. Dwan and Marigliano mainly played Texas Hold'em in the first match, and Dwan lost around $22,500, most of which was lost during two bluffs from his opponent. In the second match, when Dwan played Sahamies, the match became incredibly aggressive; the two had a history of playing online together.
There were several large pots, and the two players battled it out for more than 12 hours without breaks. At the end, Dwan was ahead by $68,000.
The final match of the challenge was played between Dwan and George, and they only played Texas Hold'em; As one report states:
"During the match, the parties agreed to a 7-2 prop bet wherein if a player wins a pot with 7-2 then he earns an additional $10,000. This led to one of the most memorable bluffs in television poker history when Dwan bet $479,500 on the river, all in, into a pot of only $162,000. Dwan was bluffing with 7–2 against George's two pair (aces and sixes). George folded his two pair after much consideration even though Dwan, after making a 6x pre-flop raise, had said he had 7-2 and just wanted the blinds. George went on to lose $750,000."
High Stakes Poker in Macau
It's no secret that Dwan now spends a lot of his time in Macau, where he plays some of the highest stakes poker on the planet. It's not uncommon to see games being played with $1,000/$2,000 blinds. According to Dan Cates, Dwan once lost a $20 million pot, which gives you an idea of how much money is really at stake at these mammoth games.
However, according to the limited reporting that's available, Dwan generally does pretty well in Macau. Generally speaking, these games are frequented by the world's best poker players and the richest businessmen in Asia, a poker player's dream. The businessmen are happy to 'waste' a few million dollars for a night of entertainment. For them, it's not so much about the money as it is the rush and excitement.
Dwan became so involved in high-stakes poker in Macau that he became friends with Paul Phua, a Malaysian businessman who owns and operates the Triton Poker Tour. Along with being one of the regulars at the big games in Macau, Phua also is a part of the online poker community.
In 2014, Phua was arrested for operating an illegal sports betting operation. Dwan came to the rescue and was one of a few people who posted the bond for the man – though in subsequent months, he was acquitted, and no further charges were filed.
This somewhat shady connection and rumors of being involved with the Triads led to many rumpuses about Dwan. Some people thought he had been kidnapped by the Triads and was being forced to play poker for them. However, these are baseless claims, and almost the entire poker community views them as ridiculous.
Live Cash Games
Dwan has had incredible success with live cash games. Poker fans worldwide know him from his appearances on hit TV shows like High Stakes Poker and Poker After Dark. He previously held the World Record for the biggest televised poker pot won in history, standing at a whopping $1.1 million – aired on one of the Full Tilt Poker TV shows.
In a 2018 interview with Poker News, Dwan stated that he had largely stopped playing Texas Hold'em – choosing short-deck Hold'em instead. He also stated in the interview that he saw poker as more of a game than a sport. Despite doing it a lot himself, Dwan told the reporter that he was tired of the constant staredowns that many players worldwide were starting to do. While he admitted to having popularized staredowns, he objected to players doing so when they were not in a crucial situation.
Live Tournaments
Dwan was just 19 years old when he first cashed in a poker tournament, where he finished in 12th place in the £3,000 no-limit Texas Hold'em Main Event of the European Poker Tour's second season in London. He earned £7,000 for this performance. It wasn't until two years later when he was 21 years old that he managed his next tournament cash at the WPT's 2007 World Poker Finals. He finished in 4th place, earning himself $324,244.
A few months later, in January 2008, Dwan placed second at the Aussie Millions in the A$3,000 Pot Limit Omaha, winning A$103,200. Later that year, he cashed twice in the WSOP, reaching the final table in the $10,000 World Championship Mixed Event, finishing 8th and winning $54,144. He came close to making the final table at another event, the No Limit 2-7 Draw with Rebuys event, but was knocked out again in 8th place, earning $45,110.
Later in 2008, Dwan took part in NBC's National Heads-Up Poker Championship – a prestigious and televised event held at Caesar's Palace in Vegas. He defeated Phil Hellmuth just three hands in, although he was eliminated in the next round by Mike Matusow. Later that year Dwan placed 9th in the Five-Star World Poker Classic, winning $184,670.
According to reports, as of March 2019, Dwan had earned more than $3.1 million through tournaments. While that is a lot of money, it's not a huge amount compared to other poker players. Most people agree that Dwan isn't really a tournament player, choosing high-stakes cash games instead.
So, What Happened To Dwan?
In 2016, Tom Dwan started to fall under the radar and didn't attend the WSOP. There were rumors that he was frequently traveling to Montenegro, where Richard Yong – a friend of Dwan – owns a casino. However, Dwan has never publicly confirmed this, and it remains unclear whether he played there and what other players were attending.
After Black Friday, naturally, his online career stopped dead in its tracks. To many, it appears as though a world-renowned poker player had simply vanished off the face of the earth. Later that year, however, Dwan was present at events; the first was the Third Edition of the Triton Super High Roller Series in Manilla. Here, he was observed by fans and reporters playing with and hanging out with Daniel Cates -a long-time friend of Dwan's.
In 2017, Dwan appeared at the Macau Billionaire's Poker 2017 Spring Challenge at the Babylon Casino in Macau. From March 17 to 20, the Super High Roller saw Dwan lose the final against a poker player called Mikita Badziakouski from Belarus. This was his first live tournament cash since February 2014, and he took home a prize worth US$275,000.
Of course, it's not particularly surprising that Dwan isn't seen playing many tournaments; his speciality has always been the cash game. While there were questions about his whereabouts between 2016 and 2018, he's slowly started to make a reappearance. A recent report from Poker King stated:
"Dwan also got married in 2018, and "durrrr" and his wife are often seen enjoying life on her Instagram feed.
Several prominent poker players who would assumedly be in the "know" have also said that Dwan has done very, very well for himself over the past decade or so, taking large amounts of money out of the Macau cash games.
While Dwan doesn't seem to play online poker anymore, and while he isn't often seen in big tournaments in the United States (such as the World Series of Poker), he still seems to be doing very well. It seems as though he is sticking to where the action is the best, and that is largely in Macau, playing against billionaire businessmen."
While it's unlikely that Dwan will ever return to the same levels of popularity he enjoyed before going under the radar, it's clear he's still a regular in the high-stakes community. The poker player is likely just enjoying his poker career out of the limelight – not a bad thing for someone who probably got tired of all the publicity back in the day.
FAQs
Are there any other high stakes players like Dwan?
Yes, there are many high-stakes players like Dwan, some of which are involved in the online game while others focus on playing at land-based casinos. Phil Ivey is probably the best example of a high-stakes player that's enjoyed a poker career as lucrative as Dwan's. He's widely recognized as the best all-around poker player on the planet.
In fact, Ivey and Dwan have clashed several times – including in one of the biggest pots in televised history when Dwan bluffs Ivey in a pot worth almost $800,000. While the two are good friends, they maintain a bitter rivalry at the table.
Another high-stakes player is Patrik Antonious – a Finnish player who was a professional tennis player prior to playing poker. He's known for playing at nosebleed stakes, like Dwan, and he's seen tremendous success in online gambling and offline worlds. Indeed, he's also clashed with Dwan many times – and he's widely considered to be one of the best players in the world.
What is High Stakes Poker?
High Stakes Poker was a hugely popular television program that aired in the USA between 2006 and 2011. During its 8 seasons, it featured some of the best poker players on the planet, while also producing some of the biggest pots and wins in the game's history.
Produced by GSN, High Stakes Poker was watched by poker fans from all corners of the globe. Dwan was a regular competitor on the show, getting himself involved with multiple 6-figure pots.
Why doesn't Dwan play online anymore?
Dwan stopped playing online after Black Friday; the fateful day in the USA when the government shut down Full Tilt Poker. Since then, he's focused mainly on his speciality – the cash game. While he makes occasional appearances in tournaments, he's usually found in exotic places around the world playing high-stakes games with rich businessmen and other professional poker players.
Does Dwan live in Macau?
It's unclear where Dwan lives. However, there's no reason to suggest that he lives permanently in Macau, despite him spending a significant portion of time there playing in some of the biggest cash poker games in the world. He also plays a lot in Manilla – so he may own property in one or both of these locations. However, according to what's publicly available, Dwan is still a US resident and lives in the USA.
Poker Related Articles