RTP and Slots, a guideline for dummies
By Alex Smith Mar 6, 2022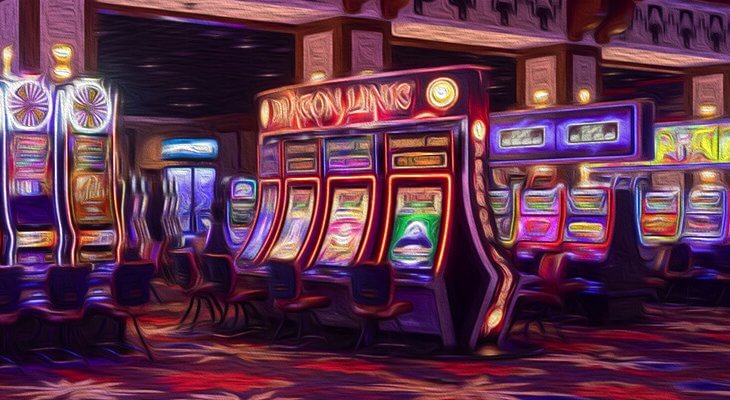 RTP: A Beginner's Guide
The RTP – which stands for the Return To Player – is a percentage seen in many online gambling games, that gives you an indication of how much money the machine can be expected to pay back to players, over time. If you frequent the Casinomeister Forum, there's a good chance you'll already be familiar with RTP – and what it means. It's been discussed in a number of threads, and thankfully, players are now more savvy about it than ever before. On this page, we're going to be taking a look at what the RTP actually is – and how it can (and should) affect your choice of which games you play.
What Is The RTP?
Let's imagine for a moment that you're playing an online video slot with an RTP of 96%. What this essentially means, is that if you were to play 100 spins on this slot at a stake of £1/spin, the machine would be expected to pay out £96. The other £4 – the 4% – is what the casino or online gambling operator can expect to make from the slot. In this example, the 4% is the house edge – or, in other words, the amount of money that the casino can expect to profit from each wager.
While – on the surface – the RTP can seem fairly straightforward, it's worth pointing out that in actuality it's not as simple as this. For example, when developers are testing their games, they put millions – or, in some cases billions – of spin simulations through. This gives them an idea of what the RTP should be over the long-run. In the short term, the RTP can vary quite substantially. This is because a slot can produce a big win right away for a player. On the flip side, it can also go through long non-winning periods where the player's balance appears to disappear quickly.
Because of this, the RTP is also sometimes referred to as the theoretical return to player. Of course, when you're deciding whether to play a slot or not, the RTP is one factor which should be taken into account. It's not, however, a good indication of whether you'll win at that game for that specific session. Even if you put tens of thousands of spins through a slot machine, your personal RTP could be significantly different to the machine's theoretical RTP.
Why Is The RTP Important?
So, by now, we know that the RTP gives a rough indication of how much the casino can expect to make from a slot machine – and how much the player can expect to lose – but we finished off the last section of this post by telling you that in the short term, it's not overly important. So, what is the point of the RTP then?
Well, the RTP can also give an indication of how the slot will perform. For example, a video slot with a higher RTP means that there's more 'available money' to payout to players – and this means that you're likely to see more (and more frequent) free-spins bonuses and other bonus rounds. Also worth pointing out, is that – generally speaking – the higher the RTP, the less volatile the machine is. Similarly, the lower the RTP, the more volatile a machine can be expected to be.
So what RTP should you look for when playing a slot online? Thanks to low overheads, most online casinos are able to offer slot machines with an RTP of around 96%. Anything higher than this is good – and as a general rule of thumb, anything below around the 94% mark is considered bad. Still, online players have it easy – if you head to land-based casinos and arcades, it's not uncommon to see RTPs as low as 85% and this can make a significant impact on your gameplay.
Does Anything Else Influence An RTP?
So, now we know what the RTP is, and why it matters, let's take a look at whether there are any other factors that can influence it. The house edge is one of the most important of these factors, and as we've briefly already covered, this calculates the total edge of the operator/casino offering the game. This is why you'll never find a real money slot machine with an RTP of 100%. The casino's have to make money somehow – and while there are a couple 98%+ machines, most are around the 96% mark we mentioned. After all, the casinos are businesses and need to turn a profit!
Another factor that relates to the RTP is the hit frequency. Unfortunately, unlike RTP percentages, developers are not legally obliged to tell you what the hit frequencies are for their games. A slot's hit frequency gives you an indication of how many spins it will take for you to win. For example, a slot with a hit rate of 1 in 5 will hit a winning spin – on average – once in every five spins. A slot with a higher hit rate means it will typically be lower variance – meaning you'll see more wins, but fewer big wins. On the other hand, a slot machine with a low hit rate will typically be more volatile – meaning the wins will be rarer, but bigger.
The Top 10 Slots With The Best RTPs
In this section, we're going to be taking a comprehensive look at ten of the best slot machines when it comes to RTPs. Remember, just because a slot has a higher RTP does not mean you're more likely to win on it. It simply means that – in the long run – you can expect to lose slightly less money. Let's take a look at the top 10 games to play with the lowest RTP.
Mega Joker: Mega Joker is a 3-row, 3-reel video slot from NetEnt that has just five payines. It's seen as somewhat legendary in the online gambling world, as the game's RTP is 99% – meaning the house edge is incredibly low. Playable from between £1 and £5, the game can be slightly expensive to play – but it's not uncommon to see long playing sessions on this game, even when starting with a fairly low balance.
Jackpot 6000: Jackpot 6000 is another popular slot from NetEnt, and it's developed around a retro one-armed bandit. The game uses three reels and three rows, and again – there's just five paylines. The maximum stake on this machine is just £2 – it's capable of producing some pretty big wins – and with an RTP between 95.10% and 98.90%, it can offer some fantastic play-time.
1429 Uncharted Seas: 1429 Uncharted Seas is a video slot from Thunderkick – and with an RTP of 98.6%, it's one of the highest RTPs you'll find in a video slot today. The game is uniquely designed, and the reels are designed to look as though they're set on a map. You'll also find a decent free-spins bonus, where you can win up to 50 spins! The game's also incredibly low variance, so it's the ideal slot for those wanting a more relaxing, laid-back experience.
Blood Suckers: For many years, Blood Suckers has been mentioned on the forums – for a couple of reasons. Firstly, with an RTP of 98%, it offers one of the highest RTPs on the planet. Secondly – it's excluded from most casino's bonus promotions. This is down to the fact that the RTP is so high, casinos fear too many players would be able to clear wagering requirements easily by playing it. The game is from a game developer known as NetEnt – who also happen to be one of the world's leading software providers. There's plenty of action within the game, including free-spins, scatter pays, wilds – and you'll also be able to trigger a unique vampire slaying game!
Starmania: Starmania is a video slot from NextGen Gaming, and it harbours an RTP of 97.87%, making it an excellent game for those wanting high RTP slots. The game is built around a 5-reel, 3-row format, and there's 10 paylines active on each spin. The game's symbols are designed to look like stars – although we feel as though NextGen Gaming's definition of a star is quite loose. Landing three scatter symbols will trigger the main bonus round, and there's also a gamble function which allows you to try and double or quadruple your wins.
Kings of Chicago: Kings of Chicago is a unique video slot from NetEnt that's designed to look as though you're playing a game of poker. With an RTP of 97.8%, it offers a very high return to player. The game's built around a 5-reel, 3-row format, and there's just five paylines. You'll also see scatter symbols attached to some of the symbols, and landing three or more of these in view will activate the free deals bonus. During this bonus, all wins are subject to a 2X multiplier, and it's also possible to win more spins.
Devil's Delight: Despite being quite hard to find online (at reputable online casinos anyway), Devil's Delight is famed for its high RTP – coming in at 97.6%. The game's from NetEnt, and offers up a couple of decent features. Firstly, you've got a free-spins round, and during this bonus wins are multiplied by as much as 5X. You'll also see a 'Soul-O-Meter' at the bottom of the screen. Once you've collected 15 souls, this meter will fill up, and you'll then trigger the Sin Spins feature, which gives you a much better chance of hitting big wins.
Retro Reels Extreme Heat: The first game from Microgaming to appear on this list, Retro Reels Extreme Heat is an old-school game with 5-reels and 3-rows. There are 30 paylines, all of which are fixed in place. The game also utilises a unique 're-spin' feature, where you can re-spin one or more of the reels. There's also a free-spins bonus, where you can win up to 20 free-spins – during these spins, all wins are multiplied by 2X. With an RTP of 97.5%, Retro Reels Extreme Heat is a great game to play – if you can still find it!
Simbalism: Unfortunately, Simbalish looks to have been phased out by NetEnt – whether they'll choose to re-release it in HTML5 remains to be seen, but it appears unlikely. Still, with an RTP of 97.5%, the game offered players an exciting playing experience, and landing three rabbit symbols on the reels triggered an exciting bonus game. The game also boasted a free-spins feature, during which all wins were multiplied by 3X.
Jack Hammer 2: Fishy Business: Jack Hammer 2: Fishy Business is one of NetEnt's most popular 'old school' slots, and it's not hard to see why. The game offers up an outstanding visual experience, and a funky soundtrack accompanies all winning spins. The game also boasts a decent 'locking symbols' feature. On each spin during the base-game, landing a winning combo will lock these symbols in place, and the reels then re-spin. Any additional winning symbols also lock in place, and this continues for as long as wins are formed. There's also an exciting free-spins feature which is activated by landing five or more scatter symbols in a single spin. Plus, with an RTP of 97.1%, it's up there as one of the games with the highest RTPs.
Conclusion
As you can see, there are a number of video slots currently available to play (and a couple of others that have unfortunately been taken out of circulation) that offer a super-high RTP. However, it's worth remembering that just because a game has a high RTP, it doesn't mean you'll end up winning on it – it just means that in the long run, your losses are likely to be smaller.
Do you have any favourite games that offer a high RTP you'd like to tell us about? Feel free to let us know in the forums. We're always interested in hearing about your favourite games, and in this case, the higher the RTP, the better!
Slot-Related Articles