By Alex Smith Mar 31, 2023
Blood Suckers Review
Famed for offering one of the highest RTPs ever seen in an online video slot, Blood Suckers is one of the true iconic NetEnt slots that many players will remember from the early days of online gambling.
The game offers a couple of exciting bonus rounds, and, with the potential to win more than 1,000X your stake on each spin, there's some surprising win potential on offer too.
In this Blood Suckers slot review, we're going to look at what makes the game so iconic.
| | |
| --- | --- |
| Software | NetEnt |
| RTP | 98% |
| Paylines | 25 |
| Reels | 5 |
| Min Bet | 0.25 |
| Max Bet | 50 |
Which Online Casinos Play Blood Suckers?
Winz.io Casino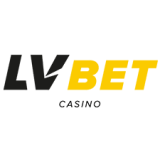 LV BET Casino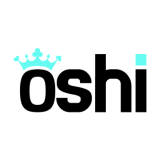 Oshi Casino
Overview
NetEnt is one of the biggest and most well-known casino developers on the planet. This Swedish innovator is behind some of the biggest slot releases, including the likes of Dead or Alive, Jack and the Beanstalk and Vikings.
Blood Suckers is one of their older releases — initially built using Flash technology. It's since been revamped and is now available in HTML5. This ensures that the game can be played across all devices, phones and tablets included.
Blood Suckers is built around a 5-reel, 3-row format, and there are 25 paylines. You'll find yourself able to spin the reels from between $0.25 and $50 per spin, though, ultimately, it's up to individual casinos to set the max bet limit.
Wins are formed from left to right like within most games, and the slot is available at most NetEnt casinos. If you'd like to play Blood Suckers for yourself, you can do so right here on this page.
Naturally, as the name hints toward, Blood Suckers is themed around Vampires. The five reels are set on a creepy backdrop with a bloody handprint found on a wall to the right of the reels and a creepy-looking corridor found on the left-hand side.
Despite its age, Blood Suckers looks great. A variety of fitting sound effects and animations accompany big wins and bonuses.
Now, the purpose of this Blood Suckers slot review is to give you an idea of what the game's all about. We'll be covering a variety of topics, from looking at the symbols, RTP and volatility to showing how the bonus game works and what the free spins round entails.
We'll also be answering some commonly asked questions about the game Blood Suckers. So, without further ado, let's kick things off with a look at the symbols, payouts and RTP.
RTP and Volatility
This popular NetEnt slot is famed for its high RTP. So much so, in fact, that many online casinos restrict the game from being used with welcome bonuses and deposit offers.
So, what is this famed RTP? Well, it's set at 98%, meaning that for every $100 you wager, you can expect to make back $98. Compared to most video slots — which typically have an RTP of between 94% and 96% — and it's not hard to see why the game's become popular with those looking to stretch out a small balance.
In terms of volatility, we think it's fair to say that Blood Suckers is one of NetEnt's lower variance slots, but that doesn't mean big wins aren't possible. You should expect lots more small, more frequent wins, with the larger ones much rarer.
Symbols and Payouts
NetEnt's Blood Suckers slot features two types of symbols; low and high-value icons. The low-paying symbols include Onions, Crossbows, a Holy Bible and a Magic Blue Elixir.
The higher-value symbols include a Female Dracula, an Evil Green Monster, a Purple Dracula and King Dracula, the latter of which is the highest-paying regular symbol.
Blood Suckers also has a couple of other symbols; the first is the wild symbol which substitutes for all other symbols bar the bonus symbols.
Landing a 5-of-a-kind combo of the wild symbol awards a payout worth 300X your stake. So, even in the base game, there's some fairly decent win potential to be found.
There are also two different scatter symbols which help to trigger a "Pick Me Bonus" and a free spins feature. We'll talk more about these in the section below.
Bonuses and Features
NetEnt's Blood Suckers slot game offers a couple of fairly decent bonus features, both of which we're going to cover in the section below.
Vampire Slaying Bonus Feature
The first bonus feature to be found in Blood Suckers is the Vampire Slaying bonus, triggered by landing three or more of the Stake and Hammer bonus symbols on three or more consecutive reels (starting left to right.)
Once triggered, you'll be taken to a new bonus screen. You'll then enter a mini-game, where you're tasked with picking from coffins placed on the screen.
The goal here is to keep opening the coffins — each successful pick awards you with a cash prize — and you get to continue picking the coffins until you reveal an empty coffin, at which point the bonus will end, and you'll return to the main base game.
The Vampire Slaying feature is capable of awarding up to 203X your total bet.
Free Spins
The most win potential in NetEnt's Blood Suckers slot lies in the free spins feature, which is triggered by landing three or more of the Vampire Bride scatter symbols anywhere in view.
Landing three Vampire Bride scatters awards you with ten free spins and 4X your stake. Landing four or five also awards you with ten free spins, though you'll receive a 25X and 100X stake prize too.
During the free spins, a 3X multiplier comes into play. This 3X multiplier is automatically applied against any wins and makes high-value symbol combos all the more generous.
During the free spins round, it's also possible to trigger more free spins, allowing you the chance to win up to 20 free spins. In order to do this, you'll need to land another three or more scatter symbols during the free spins feature, which will award you ten additional free spins.
The free spins feature in Blood Suckers, from our experience, doesn't usually go too crazy. Still, thanks to the multiplier, it is possible to land some fairly decent wins. But, as mentioned earlier, the game is on the low end of the variance scale, which translates directly into the bonus features.
Once your free spins have played out, the bonus game will end, and you'll be returned to the regular base game.
Our verdict
Released way back in 2009, Blood Suckers is one of the oldest slots on the market. It's also one of the most popular, and while it's not played as regularly as, say, Book of Dead or Danger High Voltage, it holds a special place in many players' hearts thanks to the somewhat nostalgic feel it has to it.
As with any good video slot, Blood Suckers offers a couple of different features. The free spin bonus, which is fairly easy to trigger, can deliver some pretty decent wins thanks to the 3X multiplier.
We like that, unlike the other bonus, you can land the bonus symbol scatters anywhere in view. With the slot's max win up for grabs during the free spins round, this is the bonus you'll want to be aiming for.
The Vampire Slaying bonus isn't too bad either, although it's quite annoying having to land the bonus symbol scatters on adjacent reels.
Also worth pointing out is that this bonus game rarely pays more than 20X.
Like most NetEnt slots, you'll find yourself able to select your bet in a number of different ways. However, some new players may find the whole coin value/bet level concept a little confusing. That's because you have to select the level and coin value before playing, despite them doing the same thing. Still, it's not the end of the world, and once you get the hang of it, it actually gives you much more flexibility to choose a stake size that works for you.
On the face of it, the Blood Suckers slot from NetEnt may not appear that impressive. Still, given it's more than a decade old, is featured at most casino sites, has two decent bonus features, and can dish out the odd decent wins, it's not hard to see why it's so popular. Sure, the max win is pretty low in today's ultra-volatile slots world, but you can win big — mainly in the free spin and Vampire Slaying features.
Blood Suckers Review FAQs
Even the best casino on the planet typically excludes Blood Suckers from being used with deposit bonus offers and welcome bonuses. This is simply due to the super-high RTP of the slot.
With the RTP of 98%, online casino sites simply can't afford to allow bonus funds to be used with the game. It would mean that players would have a much better chance of cashing out their bonuses, and it just doesn't work out financially for casinos to allow it to be played.
If you do claim a deposit bonus or a slots offer, it's very unlikely you'll be able to use it on Blood Suckers; the exception to this may be wager free spins, but even then, most sites ban the game.
The Blood Suckers slot is famed for its RTP, and it stands at a well-above-average of 98%.
With the RTP of 98%, it ensures that new players and experienced slots fans can maximize their time playing the game. The provider, NetEnt, continues to offer the game, so it's clear it's a popular choice with punters!
Blood Suckers is built using five reels and 25 paylines, and there are three rows in total. When it comes to stake options, most sites allow you to bet from as little as $0.25 per spin, and the max spin is usually $50.
However, the maximum bet can be smaller depending on the site you're playing with. So if you are planning on playing at high stakes and potentially hitting the maximum bet, you may want to check with the casino before joining.
You'll find two bonus game features within the game, and if you're looking to play Blood Suckers for yourself, you'll probably want to know which is best!
It's pretty clear to us that the free spins bonus is the best, as it gives you the best chance to win big. It also has some cool vampire sounds and animations.
Don't get caught up feeling like you need to get the free spins bonus to hit a nice win. While writing this review, we managed a couple of decent hits during the base game, and the other feature, the Vampire Slaying bonus, can, on paper, produce some decent wins!
| | |
| --- | --- |
| Software | NetEnt |
| RTP | 98% |
| Paylines | 25 |
| Reels | 5 |
| Min Bet | 0.25 |
| Max Bet | 50 |
Table Of Contents