10 Slots That Really Can Pay 10,000X Your Stake
By Alex Smith Apr 30, 2022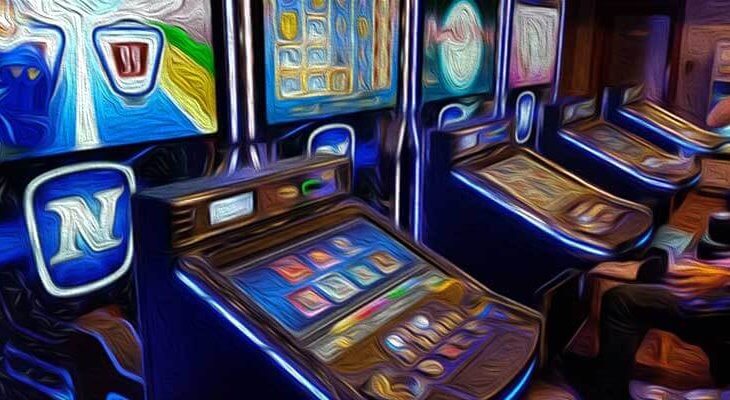 In today's fast-paced slotting world it's not uncommon to see software providers boasting of how much their games can pay – and it's becoming far more common to see "win over 50,000X your stake" plastered across many game splash screens. However, in reality, the chance of winning anywhere near this amount of money is incredibly rare…
But there are a few video slots where you really can win these amounts – and indeed, players both on and off the Casinomeister forum have done just that. Below, we're going to be taking a look at 10 slots that have produced wins in excess of 10,000X stake – and we'll kick it off with the game that probably springs to mind first!
1.Dead or Alive II
It shouldn't come as any surprise to see Dead or Alive II here… and, aside from progressive jackpot slots, it's easily the game responsible for producing the biggest wins we've ever seen… there's even a few screenshots floating around of players hitting the 100,000X stake max win-cap!
This highly-anticipated sequel to NetEnt's original Dead or Alive slot was everything it promised to be… and while players are given three different options to choose from during the free-spins, most go with the High Noon Saloon free-spins, where sticky wilds can have 2X or 3X multipliers attached.
There's phenomenal win-potential, and many players here on the forum have achieved wins well in excess of 10,000X stake on the game… so yes… it really IS possible from a NetEnt game!
2.Jammin' Jars
Jammin' Jars is a video slot from Push Gaming – and while it doesn't follow the traditional characteristics of a video slot, it does make for interesting gameplay – using a sort of "cluster pays" mechanic, where you need to match five or more of the fruit symbols in a cluster to be awarded a win.
Jammin' Jars is incredibly volatile – and while there is some potential in the base-game with the random Jars feature, most of the big wins happen during the free games round where wild multipliers multiply against one another – resulting in what can be a HUGE payday if all three (or four) of the jar are involved with the win.
Jammin' Jars actually has a maximum win cap of 20,000X – and, like Dead or Alive II, players have reached this cap… proving that it's more than capable of dishing out 10,000X+ wins!
3.Lil' Devil
It would be a strange list of slots if Big Time Gaming didn't make an appearance – and while some of their games have come under criticism for failing to showcase the big win-potential that many of them promise, Lil' Devil is one of the few that has sprouted a number of 10,000X+ wins – mainly thanks to the Heartstopper feature.
This is a collection-based feature, and each time two scatter symbols land in view a heart is added to a metre. Once 40 hearts have been collected you'll trigger the Heartstopper feature and you'll be given the choice to choose from two enhanced free-spins bonus rounds. Choose the Be My Angel free-spins round and two symbols will become wild if they land within view – and it's possible for a 144X multiplier to be applied to wins if you manage to fill the middle two reels…
And it's here that the "mega wins" of 10,000X+ can appear. It's a volatile slot – and naturally, wins of this size are very uncommon… but they do happen, and it's probably the Big Time Gaming slot we see the biggest wins emerging from on a regular basis.
4.Eastern Emeralds
Those familiar with the iGaming industry may be surprised to see a Quickspin slot listed here – and that's because, while well-made and fun-to-play – most Quickspin slots tend to play like high variance machines while rarely dishing out the win-potential they advertise.
Eastern Emeralds, however – an Oriental-inspired game – is one of the very few machines they've developed that is capable of dishing out 10,000X+ wins, and while only a few have been documented – they have happened. Trigger the free-spins and you'll be given the choice between four different free-spins options. It's the most volatile of these options where the major wins are found, and that's because the wild symbols on the reels are worth 5X, 6X, 7X and 8X – and these wild multipliers multiply against one another.
This means that it's possible for a win to be multiplied by 1,680X – and while rare, this "dream formation" has happened to lucky players, so while it may not be a game you'd expect to see listed here… Eastern Emeralds really can pay. It's also a good option as the bonus tends to drop in quite frequently – but expect lots of 0-5X bonuses if you do choose the highest variance free-spins option!
5.Gonzo's Quest Megaways
Despite only being released a few months ago, Gonzo's Quest Megaways has already produced a few 10,000X+ wins… and it's a sign that Megaways games can pay the amounts they claim… although undoubtedly many players and readers will still have their doubts!
Unless you've been living under a rock for the past near decade you'll know that Gonzo's Quest is one of the world's most popular and successful video slots ever made – from Swedish-based NetEnt – and, teaming up with Red Tiger Gaming, they released Gonzo's Quest Megaways, a unique take on the original slot that utilises Big Time Gaming's Megaways mechanic.
During the free-spins, wins can be multiplied by up to 15X – and thanks to a semi-sticky wild, winning cascades can continue for quite a long time, so if you do manage to reach the 15X you may find yourself staying there for quite a while.
6.Mega Moolah
While we were reluctant to include a progressive jackpot slot on this list (after all, they don't really count when it comes to X stake wins) we feel that Microgaming's Mega Moolah should get an honourable mention – and that's purely because it's made multiple players multi millionaires.
It's perhaps the best-known progressive jackpot slot in history, and it's famed for its extraordinarily high jackpots, often reaching well in excess of £10 million! Many of the players who've won the major jackpot have been playing just a few cents per spin too… so if you're lucky enough to scoop the life-changing jackpot you're going to be winning quite a bit more than 10,000X your stake!
7.Money Train
While Money Train 2 has now been released (offering players the chance of winning even more – up to 50,000X their stake) – we wanted to include the original Money Train slot here, and for one good reason; like a couple of the other games mentioned, Money Train has a maximum win (20,000X stake) and we've seen some very lucky players actually hitting this win cap…
So Money Train is more than capable of delivering wins that exceed the 10,000X stake win we're looking for today! The game is all about the Money Cart Bonus, which is triggered by landing three of the scatter symbols on reels 1, 3 and 5. Non-UK players can also purchase direct entry to the bonus round for a cost of 80X their stake.
During the Money Cart Bonus you'll be looking for one of the golden collector/gun symbols as these are where the money really starts to add up – and while it's based off of quite a dated, old-school re-spin mechanic, Relax Gaming have managed to "bring it into the modern day and age" and create something pretty interesting. We've seen a handful of 10,000X+ stake wins on Money Train, and expect its successor – Money Train 2 – to do exactly the same!
8.Genie Jackpots Megaways
Genie Jackpots Megaways had clear potential from its release date – it wasn't uncommon to see wins of 5,000X+. However, when it comes to those ultra-rare 10,000X+ stake wins, many would write Genie Jackpots Megaways off – but there are cases where it's perfectly capable of dishing out these big wins, and we've seen a number of screenshots and videos where it's done just that.
Typically, the way these 10,000X+ wins are formed is through one of the four free-spins bonuses – although it's usually the locking symbols re-spins or the mystery symbols that it's going to be achieved. To our knowledge, wins this big haven't been formed in the locking wilds or unlimited multiplier free-spins bonuses. To form the 10,000X+ stake wins you'll need to land a significant number of the "Genie Jackpots" logo symbols on screen as these are – by far – the highest-paying symbol in the game and can, when positioned correctly, award some monstrous payouts.
9.Dragonfall
Dragonfall is, for all intents and purposes, a carbon copy of Jammin' Jars. It's from Blueprint Gaming, and there's only really a couple of differences. Firstly, the symbols tend to drop in larger clusters, and non-UK players will also find themselves able to use the "Bonus Buy" mechanic to instantly trigger the free-spins feature for a cost of 100X stake.
However, it gets a mention on this list as a fair number of players have achieved the 10,000X+ wins on Dragonfall – and the bonus round itself appears to lend itself quite well to the mega wins as, like we mentioned earlier, the symbols do tend to drop in larger clusters, making it easier form wins and connect with multipliers on screen.
10.The Final Countdown
The Final Countdown was a highly-anticipated game from Big Time Gaming, and while it never saw quite as much play time as we'd perhaps expected, it has proven itself to be a fairly popular slot – and it's also more than capable of dishing out those monster wins we're looking for today.
In order to achieve these massive, 10,000X+ wins you'll generally want to choose the "The Countdown" bonus, which awards you 8 free-spins. To begin with, there's a 2X2 wild roaming the reels, but it's possible – by collecting enough of the scatter symbols – to transform this wild into a colossal 256X wild, which fills the entire middle four reels. Match a Purple Gem on the left-hand-side and the right-hand-side and you're going to be walking away with at least 5,000X your stake… and there's a good chance, if you manage a couple of other good lineups that you'll hit the 10,000X stake mark too!
Conclusion
Of course, many video slots released today are "capable" of producing wins of 10,000X stake or upwards. However, this potential is rarely realized – and it's why some game developers like Play 'n Go have chosen to cap many of their games at 5,000X, as a lower win cap allows their math model to deliver these wins slightly more often.
Have you ever hit 10,000X your stake on a slot? Feel there are other games we've missed out? Let us know in the comments – we're curious to hear your thoughts.
Slot Related Articles