Chipmonkz Slots
By Alex Smith, Last updated Nov 6, 2023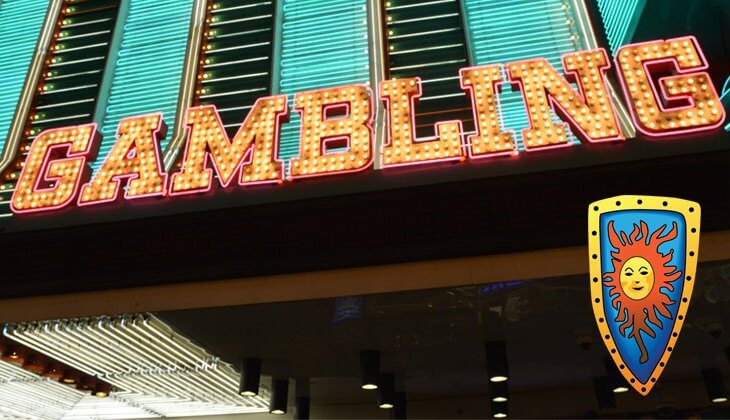 In the past few years, online casino streaming has seen explosive growth in popularity. Regarding UK-based streamers,  few names stand out as prominently as Chipmonkz Slots. Primarily focusing on YouTube, he's built a dedicated following, known initially for playing at low "relatable" stakes, later transitioning to higher as his affiliate income grew.
While his streams may be entertaining, he's generated a lot of criticism, especially concerning responsible gambling. This blog examines the man behind the Chipmonkz Slots channel and why this UK-based streamer has caused so much controversy.
Who's Behind The Chipmonkz Slots YouTube Channel?
The Chipmonkz Slots channel is the brainchild of a man named Alvin, a name that apparently, stems from the film "Alvin and the Chipmunks." Alvin, a 45-year-old father of three, has a long history with gaming, initially streaming games like FIFA before transitioning to online slots. This self-proclaimed "simple and fun guy" initially attracted viewers due to his low stakes. While other streamers were playing at nosebleed stakes, Alvin stuck to small bets – something many players could relate to.
Alvin said his gambling journey began when he was 18, initially playing one-armed bandits and fruit machines. With the advent of online casinos, his interest in these games grew, drawn in by their entertainment value and engaging gameplay. His transition from player to streamer was natural, and he began sharing his gaming experiences on YouTube and Twitch.
However, like most streamers, getting people to watch videos took a long time. In fact, at one point, he considered quitting streaming altogether, but in the summer of 2017, he committed to full-time streaming on Twitch. His dedication paid off, and his subscriber count began to grow steadily. He also set up a YouTube channel, which proved invaluable when Twitch clamped down on casino streaming.
Alvin's commitment to his channel is evident in his regular uploads, with him (usually) uploading daily content. Some of his videos have garnered over 300,000 views, contributing to more than 14 million views in total.

What Games Does He Play? Online Slots? Classic Casino Games?
At the core of the Chipmonkz Slots channel is, of course, the online slots. While he occasionally plays other games, his loyal fan base has made it clear they prefer to see him playing video slots, so casino table games are kept to a minimum.
Generally, after moving to Ireland (to circumvent UKGC rules), Alvin focuses on bonus buy games – ones that are unavailable to UK players, his primary viewer base.
Chipmonkz Slots Channel: Where The Controversies Began
While Chipmonkz Slots may come across as a friendly guy, he's caused a LOT of controversy – and generated – a lot of criticism. One of the main criticisms revolves around the authenticity of his gameplay. Fake money streaming is more prevalent than ever, and while Alvin's shown proof of deposits, this isn't concrete proof by any means – and it's not done regularly.
He's also come under fire for highlighting frequent big wins – rarely uploading losing videos. Many of his critics argue that these videos do not reflect the average player's experience. This has led to concerns about misleading content, with critics suggesting that such portrayals could encourage irresponsible gambling.
Another point of contention is the need for more transparency about the channel's affiliations with online casinos. Critics argue that Chipmonkz Slots should be more upfront about any relationships with the casinos featured in the videos. For example, while he displays UKGC-required banners and warnings on his YouTube channel, he's often been evasive when discussing affiliation. He's also played at rogue casinos and unlicensed clip-shot joints and recommended these sites to viewers. When some viewers pointed this out, they reported their comments were deleted. He also advertised sites not on GAMSTOP – an apparent attempt to target problem gamblers in the UK.
With tens of thousands of views on his videos, there are also plenty of valid arguments to be made that under-18s may be seeing his content – potentially prompting them to start playing themselves. Indeed, you don't have to watch his channel for long to see that Chipmonkz Slots isn't exactly a role model in responsible gambling.
Casinomeister Members Speak Out
A couple of years ago, the Casinomeister forums started to see posts about Chipmonkz Slots and other streamers. In a somewhat ironic move, as this thread highlights, Chipmonkz Slots won the "best responsible streamer" award at the 2022 SIGMA World iGaming Awards – sponsored by Sol Casino.
One of our members, AndrewPearson, aggravated at Chimponkz Slots being given this award, highlighted some of the many rules and regulations Alvin's broken. You can see some of these below, along with the response from Chipmonkz Slots.
Incident
Chipmonkz Slots' Reply / Casinomeister User Comment(s)
Used underage daughter (25 and less for UKGC) to promote gambling channel.
He was "unaware" that this was a rule and then deleted the videos.
Promoted his gambling channel on his under-18 Pokemon Channel.
"Oversight" by his web developer, although the same grammar he uses was on the post. This is disputed.
Website Casino links had no Terms & Conditions.
"Oversight" by his web developer. He then "accidentally" left his Skype open on Stream to show a discussion with his affiliate manager regarding how compliant he wants to be.
Moves to Ireland to bypass UKGC regulation.
"It was a business decision."
He advertises UKGC Licensed Casino videos on YouTube with no Age Gating.
In breach of LCCP. (6.1) If you are promoting to the UK market for a UKGC licensed casino, you MUST have age verification. It is a MUST, not anything else. It doesn't matter if you stream from London, Ireland, China or Australia; the rules apply if you are targeting UK customers. When Gavin, a staff member, asked where everyone is from in Video 2345124 – as of August, 91% of the responses were UK – the site at the time, Playgrand, had a UK license.
We strongly recommend reading the entire thread, as it shows how much these UK streamers are getting away with. We'd be amazed if the UKGC didn't step in soon – as it's clear streamers like Chipmonkz Slots are actively targeting UK players in breach of UKGC regulations and those set by the ASA.
Indeed, many other Casinomeister members were quick to comment – with one user, Jono777, initially believing the award was an April Fool's joke! He commented:
"Oh, it's a serious thread, Seriously, I thought this was some sort of wind-up, or April Fools come early. Family Fortunes Q: Name an IRRESPONSIBLE streamer – He'd come out to answer each and every time."
A Recent Shift To Crypto Casinos
Alvin has started to stream at crypto casinos in keeping with his strong stance on gambling responsibly. This is another major problem in the online casino streaming industry right now. Crypto casinos, which operate using cryptocurrencies like Bitcoin and Ethereum, are often based offshore in countries like Curaçao, allowing them to evade gambling regulations in countries like the UK. Despite this, UK players can still access these sites using VPNs, and while these sites are technically supposed to carry out KYC checks, they rarely do – until players want to withdraw, of course.
Recently, many UK streamers, including Chipmonkz Slots, have started to play at these crypto sites – subtly prompting them to their audiences. This has raised eyebrows, as the UKGC does not regulate these sites. Chipmonkz Slots has been accused of operating under the "guise" of being based in Ireland and not directly targeting UK players, a claim that has been met with scepticism.
While his channel may have started from a place of good intentions, it's clear that money got in the way along the way. Unless he, and other streamers in similar positions, get their act together, they're not only putting problem gamblers and underage viewers at risk – they're also likely to attract the attention of the UKGC and the ASA. This move can't come soon enough, in our opinion.