Complete Guide and Tips To Play Slots Tournaments
By Alex Smith May 2, 2022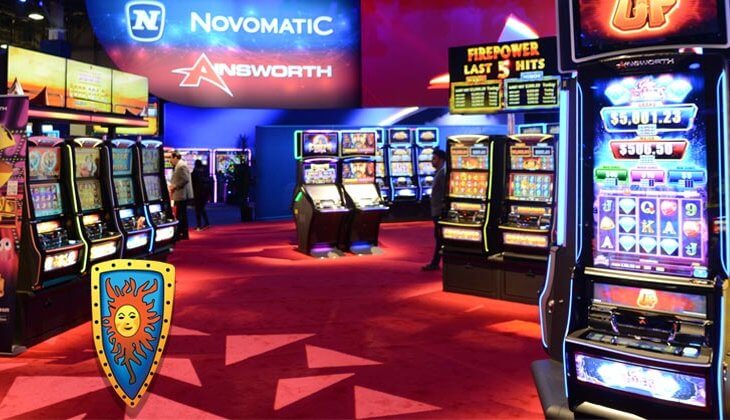 Slots tournaments have always been a popular choice with players, and they've been offered at online casinos since – pretty much – the first online casino hit our screens. While they've lost popularity somewhat in the last few years, some sites – Casumo and Videoslots for example – have put their own unique spin on them, and in this post, we're going to be taking a look at what slots tournaments are.
We'll look at the different types of slots tournaments… what you can expect while playing them… and we'll also look at a couple of our favorite casinos that offer them. Let's begin with a look at what a slots tournament actually is.
What is a Slots Tournament?
A slots tournament is where a number of players will play a slot machine at once… and the more you win during the game, to higher you'll progress up a leaderboard. For example, most slots tournaments will award you a certain number of points for hitting an achievement within the game. This could be triggering a bonus round or hitting a win of X amount your stake.
You'll usually be given either a set amount of time to play a game, or a certain number of spins, and once the pre-set time limit or spin limit is up, the player(s) at the top of the leaderboard will walk away with a prize.
Prizes can include cash bonuses, free spins, or other rewards. In short, slots tournaments are a great way to play your favorite games with a little added incentive. For example, your overall session may be a losing one, but if you've hit the required parameters during the tournament you could find yourself walking away with a pretty decent prize! In the next section, we're going to take a look at some of the different formats you'll find.
Different Types of Slots Tournaments
There are a few different types of slots tournaments you'll find today, and below, we're going to take a look at a few of the most popular.
Freerolls
Freerolls take their inspiration from poker tournaments – and as you can probably tell from the name, they're completely free to play.
A casino will usually choose one slot to offer a freeroll tournament on, and if you wish to play in it, you simply need to register your interest before it begins. Once you're signed up, you'll need to play the slot for the pre-specified time or spin allowance. Once this time frame is up, the players at the top of the leaderboard will win a prize.
It's worth pointing out that, given the no-cost nature of freerolls, the prize pools are typically smaller than with other types of slots tournaments. That being said, they're a great way to be in with a chance of winning a prize without needing to pay to enter – and some casinos offer some pretty decent freerolls, particularly at the weekends, so it's well worth joining them when available.
Survivor Tournaments
Survivor tournaments are a lot less common than freerolls, but they are still found at some online casinos. Survivor tournaments are based around a knockout format, and there are usually different rounds for players to progress through – typically three.
All three rounds contain the same rules and slot gameplay, and after each round is up a number of players will be 'knocked out', with the remaining ones heading to the next round. Generally, after the first round around 50% of players will be knocked out. After the second round, 90% of the remaining players will be knocked out. After the third and final round is up, the survivors – those who haven't been knocked out – will win prizes.
While it's not the case for all online casinos where survivor tournaments are offered, generally the gameplay is fast, the time between rounds is short – and they're designed for players who like fast-paced, action-packed tourneys.
Scheduled Tournaments
Scheduled tournaments are one of the most popular forms of slots tournaments around today, and they have an advertised start and end time. They can take place daily, weekly, or, in some cases, monthly. Again, generally speaking, there are two main types of scheduled tournaments – and both require players to 'buy in'. (This means you're required to pay a fee to enter the tournament – this fee is then used to build the prize pool.)
The first type of scheduled slots tournament is where the prize money has already been decided. This format tends to benefit the casino more than the player, as once the number of buy-ins has reached the prize pool fund, any remaining money is for the casino to keep. Of course, the downside is that if the casino fails to meet the required number of players, they may be out of pocket.
The second type of scheduled slots tournament is where all of the buy-ins are distributed to the prize pool. This is great when there are plenty of players, as it means the prizes will generally be quite a bit higher. However, if only a few players join, then the prizes up for grabs will be relatively small.
Sit and Go's
Slot sit and go's again, take their format from poker – and they're another pretty common type of tournament you'll find online today. We with scheduled tournaments, sit and go's usually have pre-set time, and there's also a cap on the number of players who can join. Once this cap is reached, no further participants will be able to play.
Most online casinos use the full buy-in fees to build the prize pool during sit and go's, and the tournaments also tend to last a bit longer than at other sites – they can take as long as an hour.
Re-Load Tournaments
Reloader tournaments (also known as rebuys) allow players to rebuy back into the tournament if they bust out. Usually, players in a rebuy tournament will pay a set fee, and this then enables them to play for a certain amount of time. Usually, this is 5 minutes.
After the 5 minutes are up, players can either leave the tournament (and hope that their score is good enough to win the prizes), or, if they want to continue playing, they can purchase rebuys. Sometimes, online casinos will sell rebuys in groups – often 5 or 10 – allowing players to play for a much longer amount of time.
Generally, rebuy tournaments are suited to players with slightly larger bankrolls. In order to be in with a chance of winning, you're more than likely going to need to rebuy – so they lend themselves well to those with funds in their account they're willing to spend.
Extender Tournaments
Extender tournaments never really caught on – compared to some of the other formats we've looked at – but they can be found at some sites. The goal of an extender tournament is to play for as long as possible – and here, you can purchase 'add ons', which boosts your score directly.
Extender tournaments are generally where you'll find the biggest payouts, and while they can get quite expensive, the top prizes can be substantial. Again, they're generally well-suited to players with bigger bankrolls.
What Accredited Casinos Offer Slots Tournaments?
With a number of online casinos currently offering some form of slots tournaments, it can be hard to know which ones to choose – and which to avoid. Below, we'll look at a few accredited casinos which you can find slots tournaments.
Casumo
Casumo has a really unique type of tournament, and they call it 'Reel Races'. During reel races, you compete against other players, and in return, you can win cash prizes, free-spins and boosters. There are no fees to enter Casumo's Reel Races, and all you need to do is click the 'join' button. New Reel Races begin every 30 minutes, and these tournaments run 24 hours a day, 7 days a week! If you want to view the list of upcoming events, just click the 'Reel Races' tab once you're logged into your account. You'll then be able to see what's coming up, along with the prize funds for those races.
Click Here To Join Casumo Casino Today!
Videoslots
Videoslots call their slots tournaments 'Battle of Slots' – and again, it's a really unique way of playing. Each day, Videoslots offer a number of freeroll battles, where you don't need to buy-in to play. These freerolls contain various rewards, including cash prizes and free-spins. You can find the details of any current freerolls from the 'Battle of Slots' page. In addition to this, Videoslots also have a main event each day, which starts at 6 PM GMT. This main event contains a whopping 500 free-spins to be given away, and again, it's free to enter.
To enter the daily main events, you simply need to have deposited £20 (and wagered £200) in the previous 7 days – that's it. Plus, Videoslotrs also have a number of paid-entry sit'n go's.
— Click Here To Join Videoslots Casino Today!
Twin Casino
Twin Casino has just recently launched slots tournaments at their site, and it's fair to say they've done a good job of enticing players to play! There are a few different formats, and each month, Twin Casino will be offering up to £30,000 in variations of free spins and cash prizes! You can view the full details of Twin Casino's tournaments from their 'promotions' page.
— Click Here To Join Twin Casino Today!
Slot Related Articles