Pamper Casino Review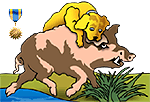 Worst Named Casino Award 2008
Review, Ratings, Payouts, Games, and other Details about Pamper Casino
Pamper Casino
Reviewed by
Bryan Bailey
Summary:
Contender for the Worst Casino of the Year 2016 Award!
I was surprised that this no pay rogue casino was still active. Honestly, I thought that this loser clip shot joint casino was just a shell of activity, since their stupendous launch in 2008 - which earned them the accolade of Worst Named Casino of 2008 - I thought that nobody would be stupid enough to play they. But I was wrong.

But lo and behold, here they are! Crawling out from underneath a rock, they are loaded with ripped off games from NetEnt, and who knows what else, this casino is a sure fire way to empty your wallet into a spiraling pit of roguedom.

It has been confirmed by NetEnt that they are indeed not one of their clients. If they are using stolen games, what do you thing they are using for a game server? Pamper Casino is unregulated, located in Costa Rica which is the mecca of crabby cowboy-town casinos, they are about as rogue as you can get.

Rating:

0

out of

5






Read the transcript of the video if you feel so inclined!



The Awesome Transcript

Hey hey hey it's a beautiful day in Casinomeisterland - and man I'm here to tell you about some roguish activity from Pamper Casino.

Yes, you heard that right - Pamper Casino. Pamper casino was in fact the recipient of the 2008 worst named casino award. For those of you who are unaware, Pamper is a brand of diapers - or nappies as our British cousins might say - Windeln in deutsch. But nonetheless - pampers means full of shit. Over the past several years, Pamper casino was ragged on in the forum for issues like crap customer service, or slow pay, or other bad behaviors. I was surprised to find that they were not already in the rogue pit - really surprised. And with my shock, I am here to apologize for not roguing them years ago.

So I guess I owe everyone a beer.

Anyway - it's rogue time. Guess what? Diaper Casino - I mean Pampers casino is using stolen games from NetEntertainment. In other words they have copied the images from the world renowned NetEnt games and are serving these games from their own server. This has been verified by NetEnt - and Pampers casino is also hosting games from Novomatic and other software companies. But to be honest, I don't need to investigate each and every one of these - it's easy to spot ripped off Netent games, and if you check out Casinomeister, you'll find out how to do this.

The bottom line is, if the game images are ripped off, then the casino is using their own game server, which means of course they are controlling the payouts for each spin. They are crooks - simple as that - and they are ripping you - the player off. And who is regulating this? Absolutely no one. They are based in Costa Rica so this is absolutely no regulation being done at all - unlicensed, unregulated, they can do whatever they what. What are you going to do? Ask for your money back? Sue them?

So if you are a player there - bail out right away, in fact - and I am very apprehensive on saying this, charge back your deposits - they are using pirated copies of NetEnt software, which has been confirmed, so you the player have been defrauded.

And let me end this little segment with a curt word towards the people who are promoting this casino. Either you are an idiot who does not care about who or what you promote, or you are knowingly promoting a casino which is defrauding players. Take your pick - idiot or someone who is aiding and abetting fraud.

Other than that, have awesome day and be cool.


Word from the Meister
I first noticed Pamper Casino back in 2008 when it reared its fugly head with one of the stupidest names for a casino. Our forum members ran into problems off and on and the fora is full of complaints - most of which were unresolved - the typical ones concerned slow pay, disorganized management, horrible customer service, and the occasional no pay.

Casinos like this ought to be shut down. They are a bane to the online casino industry which in most cases provides punters with highly professional, regulated, properly licensed and well managed casinos. Pamper Casino is what you'd find on the soles of your shoes.

The worst is that they are able to find not only na´ve players, but they are promoted by affiliates who either don't care about their business, or are in league with this dodginess. Shame on them - they should be put out of business as well.


Fake NetEnt games - the proof
These were pretty easy to spot. I opened an account using a US address, and a US IP, and proceeded to download the game (these games cannot be played in "fun" mode which is a certainty that they are probably fake). As you can see in the screen shot, the games are uploaded from skygamming.com which is registered in Panama and hosted in Russia. This is not a client of NetEnt (confirmed by them).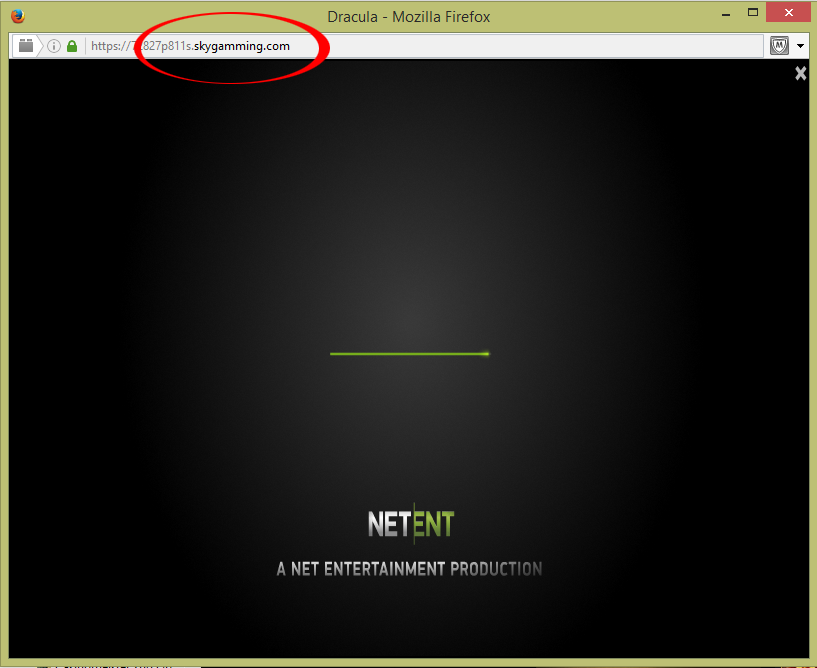 I asked Pamper Casino's live chat whether or not I could play their games from the US. I asked if I could play their NetEnt games - they hung up on me. Caveat - I did not make a deposit at this casino - I did not want them to have this sort of information from me.

The only US players that can play NetEnt games are those who reside in New Jersey and who play at casinos licensed there. You can check these legit US casinos here.
---
Cons
Stolen software
Crap customer service
Dodgy
Stupid name
---
Casino Information
Casino Pamper Casino
Casino Group: Operia Costa Rica
Established: 2008
Rogued: June 2008 - placed in Not Recommended section for having the same address as a pizza joint. Removed once they confirmed that this wasn't true. Re-rogued in July 2016 for having cheating games
Software: Pirated Netent, Playtech and Novomatic games
Licensing Jurisdictions Unlicensed
Affiliate Program: casinoaffiliatenow.com
Related Properties - Rogue by affiliation BetDNA, MoneyStorm Casino, Always Cool Casino (onlinecasino.ac)
---
Payouts and Gaming Info
Cashout Time: Complaints of no pay and or slow pay
Payout Limits: Don't even bother
Weekend Cashouts: Who knows
Manual Flushing I doubt it
Phone Numbers you can use to call these jerks
US/Canada: 1-800-699-7213
UK: 0-808-234-1720
Australia: 1-800-883-059
Spain: 900-991723
Mexico: 01-800-681-9583
All other countries: +18006997213
Fax: +18668417072


---
References for this review
Pamper Casino - No pay - Fake Games
Pamper Casino is absolutely SCAM!!!
Pamper Casino will take your money but not pay wins
Ad nauseum

Author: Casinomeister


Top of page | Home | Forum | Webcast | Accredited Casinos | Rogue Casinos | Player Arbitration | News | About Us
Ratings at a glance
Software:
Jurisdiction:
Reverse Time:
Cash Out Time:
Weekly Withdrawal Limits:
Meister Points:
Understand how our rating system works.
Professional Arbitration
Certified Arbitrators
Since 1998 - over 5200 submitted casino complaints.
Since 1998 - over €4.6 million recovered.
Member of the Chartered Institute of Arbitrators.
Recognized ADR in the EU.
Free service for our members.

Professional Arbitration