Meister London Report 2018: ICE – Affiliates and Compliance
By Casinomeister, Last updated Nov 28, 2022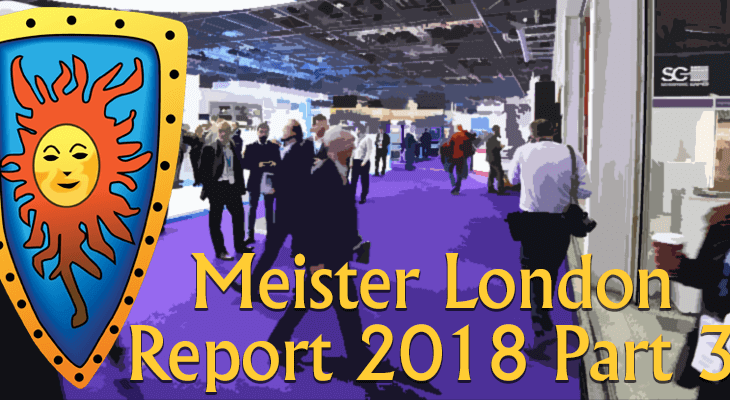 London Meister Report 2018: ICE – Affiliates and Compliance
Wednesday was probably the most eventful day – I had a bit planned for Wednesday. To begin with, I was scheduled for a panel discussion at 11:15 concerning affiliates.
Tom Galanis was doing a brilliant job host "Refining the Affiliate Ecosystem" with a series of discussions. Here is the low down – compliance is the new hot topic for affiliates at the moment. And anyone who takes their website seriously needs to be compliant not only with the guidelines and regulations from the UKGC, but for the upcoming GDPR (General Data Protection Regulation) which will affect nearly everyone in the business.
[metaslider id=26114]
Affiliates will become the low hanging fruit – the writing is on the wall. It is up to affiliate webmasters to ensure that one's ducks are in order to be compliant to anything that comes your way. It may sound difficult, but it is not – be resilient and adaptive. Being compliant is the catalyst of the iGAA – something that affiliates need to read up on. More about the International Gaming Affiliate Association here.
Unless you're running a spam machine spewing out banner farms for dodgy clip-shot joint casinos – this won't pertain to you too much – unless of course you are including UKGC licensed casinos. These casinos will be shutting you down since it puts their license in jeopardy. Affiliates need to be compliant to the new UKGC advertising guidelines – which are pretty straight forward, and I can imagine a number of folks either having issues abiding by them, or foregoing them altogether. The ones who stick this out will only increase the quality of online casino portals that have a large amount of UK facing casinos – like Casinomeister.
Some of these new guidelines pretty much prohibit or inhibit any mailers going out, SMS messages, any text that the casino does not approve, some casinos are not allowing affiliates to publish factual information that has the chance of changing – like supported languages, or deposit methods. In other words, anything that is on a webmaster's site needs to match the casino's.
The panel discussion went well with Marc Etches, Chief Executive of the Responsible Gambling Trust – now known as GambleAware, and Alun Bowden, Senior Consultant, Eilers & Krejcik Gaming. We discussed a number of things to include criticism and analysis on how affiliate programs have responded to these compliance measures. One thing – what can affiliates do to prepare, or to become compliant? I suggested using RightLander – software that one can use to see where your traffic is going. It spiders your site and provides screenshots of the landing pages of all your links. Simmo! – one of our beloved moderators – is the developer and CEO of Rightlander, and I recommend all affiliates to subscribe to this tool. I do – and I don't have the free buddy discount version! I pay for it like everyone else and it's worth it.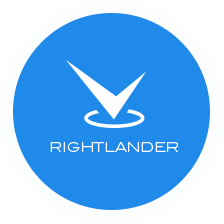 Further, Rightlander is useful for operators to check if a casino portal site is compliant. You can request regular compliance monitoring of your affiliates' websites with downloadable CSV reports – plus a load of other stuff. You should check it out.
Closing the panel discussion the question "If there was one thing you would recommend an affiliate to do to get ahead of the game right now, what would it be?" Marc's answer was spot on – "Champion the player." Simple and concise but all encompassing.
Players ought to be treated as human, not figures, not numbers or sheep. If there were no players, there would not be an industry, and they should be treated with fairness, respect, and understanding. I have been running Casinomeister for nearly twenty years and it still bothers me that so many affiliates and affiliate programs have no respect for players whatsoever. Well, I think the industry is being turned upside down because of this shitty attitude. I don't agree with everything the UKGC is doing, but one thing I can say is that it is about time this has happened.
As I was leaving the panel discussion, I was approached by a pleasant young woman who introduced herself as a representative of the Interactive Gambling Taskforce of the Australian Communications and Media Authority. She told me that she was trying to reach as many affiliates as possible to let them know that third parties (such as affiliates) can be held liable for any violations of the new regulations that were enacted this past fall. More information about this can be found here: Interactive Gambling in Australia. It is illegal to offer Australians casino games unless these companies are licensed in Australia – and played on the Australian site. So no more pokies for our cousins "down unda" – it's pretty much sport offerings. That's a bonafide Vegamite sandwich for the pokie player.
At Casinomeister, we have deactivated all casino links for all of our Australian guests and members. There were only a handful of casinos on the site, Accredited or Grey Zone, that were still accepting Aussie bets. I have a feeling this will diminish even quicker now. I would also recommend that affiliates do the same – don't put your business at risk in order to make a little extra cash. It's not worth it. Whether you agree with the Australian authorities or not – that's just the way it is.
And for any operators out there that are still taking Aussie bets – I'd advise not to do it, and please don't place your affiliates at risk. No one wants to be targeted – especially your partners. There are other opportunities out there.
Blast from the Past – ICE 4 February 2011: We sat with Microgaming's CEO Roger Raatgever for a spell and discussed a few player related issues that were voiced here in our forum. One question that US players are dying to know: when will MGS casinos take them back? Roger said he would take them tomorrow, but as long as the US market is a gray area, it's just not possible. My personal opinion is that it won't happen for years. Sure even NJ might be opening up, but not until the majority of the states (to include the Federal government) get on the same sheet of music, US players will probably have to wait.
So leaving the ICE, I made it back to my usual stomping grounds and met the iNetbet guys for lunch at J Sheekey's – awesome seafood – great company.
And we meandered from there to Mr. Fogg's Gin Parlour which is just around the corner, and upstairs via a secret door from Mr. Fogg's pub. You need reservations since they have only about five or six small tables – and if you don't show, they charge your credit card. So we were there – and honestly, I don't like gin. I drank too much of it in high school, and that has more or less turned me off for life. But here we were, with an amazing looking gin menu. And I ordered I believe the Clover Club which is gin, raspberry syrup, lemon juice and egg white. Man! It was incredible! Now I like gin.
That afternoon went on – and we met up with the Video Slots guys who were certainly stoked at winning once again the Best Casino of the Year also including Best Gaming Experience, Best Manager, and Best iGaming Rep. We had a pretty good time at the Massimo restaurant at the Corinthia hotel. The food was okay – Italian, but the Italian in Germany is half the price and a bit more authentic. But it was the company that kept us in good cheer and spirits. That night ended with Cigars and a blurry short walk back to our hotel.
Related Articles: