Derren Brown's "How to Take Down a Casino" Explained
By Alex Smith, Last updated Feb 4, 2023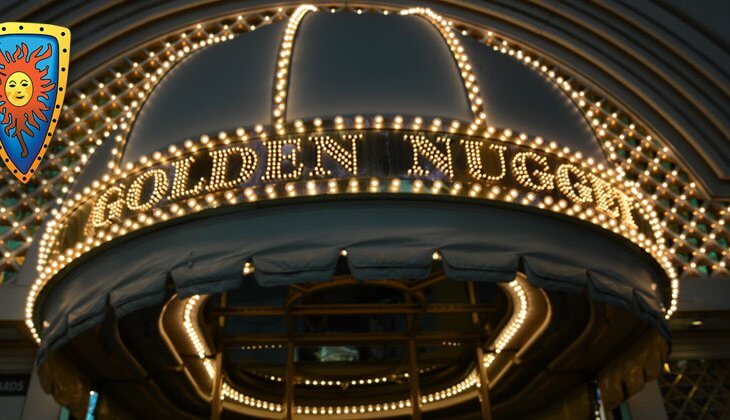 Derren Brown is one of the most famous magicians in the world. He made headlines when he attempted one of his latest stunts: How to take down a casino.
The idea was that he would go on live TV and predict the following number to be rolled on a roulette wheel. This would take place at a real land-based casino somewhere in Europe. Brown told viewers that he would be placing a bet of £5,000 on a single number. Incidentally, this money had been previously 'stolen' from a viewer. Brown tricked a viewer into sending him this money during an earlier TV show.
Unfortunately, while the show promised a lot, it didn't live up to expectations. Currently, there is just one copy of the show still on YouTube. Channel 4, the copyright owners, have had all the others taken down.
In reality, what we saw was Derren Brown using a hidden camera up his sleeve. Other hidden camera tricks were used. Derren Brown claimed that he was using his "super-charged" brain to quickly assess the ball's velocity as it spun around the wheel. He stated that he would be able to calculate the exact speed and rate of the ball. Psychic powers, he proclaimed.
Derren Brown then stated that he would be able to use this information to predict where the ball would land. His goal was to 'take down a casino,' he said. While it's true that technology exists to predict where a ball will stop on the roulette table, they are notoriously unreliable. Usually, they can only predict the general segment of the wheel where the ball will land.
Inconsistencies in the Filming
While there's nothing to suggest parts of the show weren't filmed live, many viewers spotted several inconsistencies. For example, many viewers don't believe the stunt took place in a real casino. Many noticed that it's unlikely a European casino in France would have the entire layout written in English. Eagle-eyed viewers also noted that the text on the Roulette table was also written in English. This is unlikely to be found in a real land-based casino in France.
Another part of the show plays audio from the roulette table before Derren Brown is there. The dealer can be heard announcing "sixteen," "red," and "no more bets." The problem is that the dealer is speaking in English. This is another sign that this wasn't filmed in a land-based casino in Europe.
However, the most damning evidence comes from the roulette table Derren Brown chose to play at. This was a busy casino, and many viewers thought it was simply unrealistic that Brown would be able to walk into a land-based casino on a busy night and instantly sit down at the right table. It's worth remembering that he had picked this exact table for weeks.
In addition to this, the roulette table Derren Brown chose allowed his hidden cameras to have a perfect view of the roulette wheel and the numbered grid. Of course, given that Derren Brown is unlikely to have placed this bet at a real land-based casino, it makes sense that he chose the wrong number.
Brown stated that the winnings he would receive from the bet would be given to the person he 'stole' the money from. If the ball had landed in the correct spot, Channel 4 would have to cough up £175,000 to pay the guy Brown had 'stolen' from.
So, Who is Derren Brown? Why is He Known for His Camera Tricks?
Derren Brown was born on the 27th of February 1971. He is an English mentalist, illusionist, painter, and author. His career started in 1992 with the debut of his first television show, Derren Brown: Mind Control. He has since produced several other TV shows, generally receiving positive reviews.
Derren Brown is vocal about not possessing any supernatural powers. His acts are often designed to expose those who claim they do hold such powers. Brown has publicly stated that he dislikes faith healers and mediums. He claims they take advantage of vulnerable people.
Notable TV Shows
Derren Brown has produced many TV shows during his career. Below, we will look at some of the most popular of these shows.
Mind Control
Mind Control was one of the first TV shows Brown produced. The mini-series was composed of three sixty-minute specials produced over three years. It started in 1999 when Channel 4 asked Derren Brown to put together a mind-reading TV show. Mind Control is a highlight reel of these early shows, and they remain one of his most popular productions.
Trick or Treat
Trick or Treat was a popular Derren Brown show that aired on Channel 4 in 2007. The focus of Trick or Treat was focused on one volunteer. They would receive either a good experience or a bad experience. The volunteer is asked to pick a card; the card they pick chooses whether they receive a good or bad experience.
If volunteers choose a "trick" card, they are given a bad experience. If they pick a card that says "treat," they are given a good experience. However, in the first series of Trick or Treat, contestants were not given a say over which experience they would get. Here's a Wikipedia extract about one of the episodes of Trick or Treat:
"​​The second series of Trick or Treat began on 2 May 2008. The third episode showed a slight change from the previous format, as actor David Tennant became the first celebrity to be used for the show. The two had met at a party where Tennant expressed interest in Brown's work. While writing the second season Brown "thought it would be fun if one of the participants were well known".
Mind Control with Derren Brown
Mind Control with Derren Brown is a pre-recorded camera show featuring Mr. Brown. It first aired in 2007 on the US-based SCI FI Channel. Mind Control with Derren Brown was commissioned for six one-hour episodes. The executive producers of Mind Control with Derren Brown were Andrew O'Connor and Anthony Owen. Mind Control with Derren Brown was co-produced by Simon Mills.
Mind Control with Derren Brown focused around manipulating human behavior. The pre-recorded shows were reportedly even watched by David Blaine. However, it didn't perform as well as Take Down a Casino. The most famous Mind Control episode with Derren Brown is called Disappearing Sun. This aired on the 29th of August 2007.
Even today, more than a decade later, Mind Control with Derren Brown continues to be a popular show. While it doesn't feature the famous lottery prediction or psychic powers, Mind Control with Derren Brown uses human psychology and camera trick filming to capture viewers' attention.
Derren Brown: The Events
Derren Brown: The Events is one of the most successful Derren Brown productions to date. It was filmed on behalf of Channel 4 and was filmed in front of a live audience. Derren Brown: The Events first aired in September 2009. It included four one-hour specials. During Derren Brown: The Events, Brown stated that he was attempting "some of the most incredible feats to date."
Derren Brown: The Events consisted of a mixture of pre-recorded location pieces. Theater-based segments connected these. Each of the four one-hour programs was designed to build one significant stunt performance. This was the highlight of the show.
Derren Brown: The Events contained many stunts. However, while many people think Derren Brown's To Take Down a Casino was part of Derren Brown: The Events, it wasn't. Examples include Brown playing a subliminal video to try and convince viewers at home that they were stuck to their sofas. Another showed Brown playing the national lottery. On that episode of Derren Brown: The Events, he played the national lottery and tried to predict the correct numbers. The roulette wheel trick was also done during this season. This was Brown placing money onto a roulette wheel table.
Derren Brown: The Experiments
Derren Brown: The Experiments was first announced on the 4th of October 2011. Brown took to his official blog to announce the new show. Each episode was "an ambitious sociological experiment in which an unwitting subject is a single person, a crowd, or even an entire town."
Derren Brown: The Experiments featured three dark episodes and one positive, joyful episode. The first episode was called "The Assassin." It first aired on the 21st of October 2011. It consisted of Brown successfully hypnotizing an unwitting member of the public. This subject would then go on to 'publicly assassinate' a celebrity later revealed to be Stephen Fry.
The second episode of Derren Brown: The Experiments was called "The Game Show." It showed Brown hosting a show purportedly called "Remote Control." A masked audience was asked to vote for the escalating fate of a contestant. Brown claimed this was an attempt to show the effect of deindividuation. The audience was presented with two choices: positive and negative. At first, the choices they made were relatively easy.
However, as time went on, the choices they were faced with became increasingly dark. To everyone's surprise, the public continued to choose the dark options – even when they started to hurt or harm the contestant. The audience became happyto see the contestant get hurt.
The third episode, Guilt Trip, showed Brown attempting to find out if he could convince someone through association to admit to a crime that they had not committed. This was made possible by tricking a contestant and disturbing their memory. In the end, the contestant ended up confessing to murdering an actor.
Suggested Methods
Derren Brown has publicly stated that he uses various methods to achieve his illusions. This includes traditional magic/conjuring techniques, memory techniques, hypnosis, body language reading, cold reading, and subliminal messaging.
Commentators have also accused Brown of using other techniques, including pseudoscience, neuro-linguistic programming, and paid actors. However, Brown denies using these techniques.
In 2005, the New Scientist interviewed Brown. They asked him how he acquired his psychology skills. Brown told the reporter that he started to learn skills as a hypnotist. Brown then states he was unsure how to apply these techniques until he started to perform close-up magic.
Brown was then asked whether he was able to detect lies. He claims that he can read subtle cues, including micro-muscle movements. He claims these give him an indication of whether someone is lying. Brown also noted that hypnosis is usually made more accessible by finding a' subjectable' subject. He also noted that the mere presence of a TV camera usually makes people more prone to being hypnotized.
Several prominent authors have claimed that Brown uses neuro-linguistic programming in his acts. Brown responded, saying: "The truth is I have never mentioned it outside of my book."
However, Brown does claim that he has an off-screen curiosity about NLP. He even attended an NLP course with Richard Bandler, the co-creator of NLP and mentor of Paul McKenna. Indeed, Brown's language patterns are similar to those taught during NLP courses.
Actual Methods
Brown often claims to reveal the methods he uses to complete his tricks. However, this wasn't the case when he did the roulette wheel trick and played the national lottery. Many commentators claim that Brown misleads viewers deliberately to add to the misdirection required for his tricks to be a success.
Most of his audience believes that Brown uses deep psychological tricks to manipulate viewers. However, this has led to some people criticizing his performances.
They claim that it is all misleading, especially as Brown's performance encourages belief in pseudoscience. When performing the roulette wheel trick, Brown claimed that he'd used a Wisdom of Crowds technique to give an example of this. However, it has since been theorized that the actual method he used relied on a camera trick; split-screen video.
In 2003, Simon Singh stated in a Daily Telegraph article that Brown's early TV appearances relied on genuine psychological manipulation, even though they weren't. Browns' TV shows usually show the audience how a specific effect or trick was created. He often claims to use techniques such as hypnosis and body language reading. However, Singh states that these explanations are dishonest.
In his 2006 book, Tricks of the Mind, Brown states: "I am often dishonest in my techniques, but always honest about my dishonesty….I happily admit cheating, as it's all part of the game".
However, Brown later admitted that Singh may have had a point, saying: "I was overstating the case, overstating my skills. I thought there'll only be one show, there'll never be a repeat, so I might as well go for it."
Brown's Personal Life
Brown's parents sent him to Bible classes even though they weren't practicing Christians. Brown started attending these classes when he was just five years old. In an attempt to deal with issues related to low self-esteem and his sexuality, Brown became an evangelical Christian. He did this to become confident and asexual. By his early 20s, Brown had decided that his Christian beliefs had no base in reality. However, in recent years, Brown has revealed he has, once again, restored his faith.
In 2004, Brown was appointed as the patron of the Parrot Zoo Trust in Lincolnshire; the UK. Brown said with LeftLion magazine: "I'm a big fan of parrots. I think they're fascinating creatures. Many of them live for longer than us humans, and it's interesting how they learn to mimic human voices even though they don't comprehend what they're saying."
Brown is openly asexual. Further details about his personal life are not precise. It is not clear whether Brown currently has a partner or not.
Related Articles