11 Boxers who Became Actors
By Alex Smith Jul 18, 2022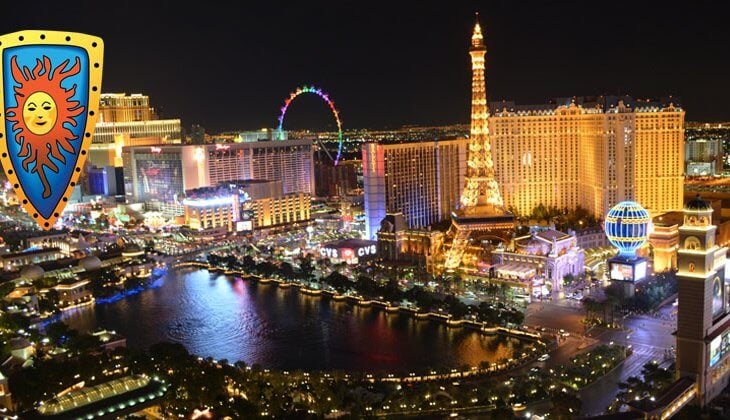 Boxers can earn insane amounts of money – everyone knows that. However, due to the dangerous nature of the sport and the limited fitness period in which athletes can compete, many turn their attention to different careers.
Believe it or not, many boxers turn their attention to acting. On this page, we will look at eleven boxers who became actors. Some of the names on this list may surprise you!
Jack Dempsey
Jack Dempsey is a former heavyweight champion, and he was known for 'taking the roaring twenties by storm.' Born and raised in the USA, Dempsey became an iconic figurehead in the sport, and many proclaim him to be one of the best boxers of all time. He's also widely regarded as one of the sport's first true superstars.
Dempsey had a unique approach to fighting. Unlike many boxers, he wasn't afraid of unleashing his all right from the first. He was responsible for some of the sport's best and most well-known knockouts.
However, Dempsey also became a well-known actor in the States – known as Manassa Mauler He starred in some 20 movies between 1920 and 1958.
Dempsey even met one of his four wives – Estelle Taylor – on one of the movie sets he starred in. He met her on the Broadway show The Big Fight. In 1925 he appeared in the hit Manhattan Madness – and his acting career was almost as successful as his boxing!
In 1933, Dempsey was approached by Metro-Goldwyn-Mayer. Mayer wanted Dempsey to present as a boxer in The Prizefighter and the Lady, which was to be directed by Van Dyke and co-starring Myrna Loy. Dempsey portrayed himself as Steve Morgan, a referee who presided over an exciting boxing match between two world heavyweight champion fighters.
After Dempsey started to take fewer acting roles, he went on to open his restaurant in NYC. It was called Jack Dempsey's Restaurant, located on 8th Avenue and 50th street. The restaurant remained open until 1974. According to reports, Dempsey was also a co-owner of the Howard Manor, located in Palm Springs, California.
Roberto Duran
Roberto Duran, also known as "Manos de Piedra," is considered one of the best fighters. From Panama, Duran made his mark on boxing history between 1968 and 2001. He was the world champion in four different divisions. His professional boxing career cemented his legacy, and he's regularly cited as an inspiration by world champion boxers today.
Interestingly, Duran's life and career were made into several documentaries, TV shows, and movies. However, he also features in several movies himself. For example, he joined Rocky Balboa in Rocky II. He was Rocky's sparring partner – and he became known for his on-screen skill and speed.
In addition, Duran also had minor roles alongside Eddie Murphy in Harlem Nights. In 2002, The Ring magazine voted Duran the fifth-greatest boxer of all time. With many heavyweight title champions under his belt, Duran hardly needed a successful acting career – but he also enjoyed that.
Alongside professional boxing and acting, Duran also went into television and music. For example, he starred in Miami Vice – episode 19, season two – and in an episode of the American crime drama CSI: NY.
While his music career was mainly for pleasure, Duran was named in several songs. For example, Tom Russell's The Eyes of Roberto Duran is clearly based on the international boxing hall heavyweight champion.
Joe Frazier
Joe Frazier, nicknamed "Smokin' Joe," was an American professional boxer who competed in the ring between 1965 and 1981. Frazier, today, is in the international boxing hall of fame, and his legacy continues more than a decade after his death. Frazier was known for his strength-based fighting style. He also became famous due to his durability, formidable punching power, and his relentless pressure-fighting style against opponents.
In 1964, Frazier won the only American boxing gold medal at the Olympics. He decided to turn professional the following year, in 1965. This was achieved by defeating Woody Goss – a technical knockout in the first round. That year, Frazier went on to win three fights, all of which were by knockout. Interestingly, none of these fights made it past the third round! Wikipedia tells an exciting story about Frazier's next years:
"In 1966, as Frazier's career was taking off, Durham contacted Los Angeles trainer Eddie Futch. The two men had never met, but Durham had heard of Futch, who had a reputation as one of the most respected trainers in boxing. Frazier was sent to Los Angeles to train before Futch agreed to join Durham as an assistant trainer.
With Futch's assistance, Durham arranged three fights in Los Angeles against journeyman Al Jones, veteran contender Eddie Machen, and George "Scrap Iron" Johnson. Frazier knocked out Jones and Machen but surprisingly went through 10 rounds with journeyman Johnson to win a unanimous decision. Johnson had bet all his purse that he would survive to the final bell, noted Ring Magazine, and he somehow achieved it. However, Johnson was known in the trade as "impossibly durable."
As Frazier started to wind down his boxing career, he made several media appearances. He appeared as himself in FOX's The Simpsons. Frazier also made appearances in the Fight Night series of games from EA Sports. This includes Fight Night 2004 and Fight Night Champions, among others.
However, Sylvester Stallone's original Rocky movie saw Frazier's most considerable on-screen success. Playing himself, Frazier appeared in one of the most famous boxing movies of all time. This former boxer went global in cinemas and delivered one of the most famous lines in Hollywood history, supporting Rocky at the side of the boxing ring.
Roy Jones Junior
Roy Jones Jr was born in 1969. He's an American former professional boxer, commentator, and trainer, and holds dual American and Russian citizenship. His boxing career spanned more than 25 years, and he fought between 1989 and 2018. He held multiple world championships in four different weight classes. This included middleweight, super middleweight, light heavyweight, and heavyweight titles.
Roy Jones Jr, pound for pound, is considered one of the best boxers of all time. In 2003, he won the WBA heavyweight title, cementing his legacy and leaving his mark on the sport's history. He was the first former middleweight champion to go on and win a heavyweight title in more than 106 years.
A few years earlier, in 1999, Roy Jones Jr became the undisputed light heavyweight champion. He achieved this by unifying the WBA, WBC, and IBF titles. While Roy Jones Jr could employ many different styles in the boxing ring, depending on his opponent, he was best known for his hand speed, athleticism, footwork, punching power, and reflexes.
Like all of the names we're looking at on this page, Roy Jones Jr decided to step away from the boxing ring and start doing something outside his boxing career. He decided to enter the world of acting – and he starred in more than ten movies, some of which were massive hits. For example, in 1996, Roy Jones Jr played himself in the Mad TV series. He appeared in episode 104. A year later, Roy Jones Jr appeared in Married with Children as a customer in the Torch Song Duet episode.
In 1997, Roy Jones Jr starred in a movie called The Devil's Advocate, and the following year, in 1998, he starred in The Sentinel. He appeared in the episode called Sweet Science, playing Sweet Roy Williams.
Roy Jones Jr's first major movie success came when he starred in the Hollywood hit The Matrix Reloaded in 2003. Roy Jones Jr played Captain Ballard and the same character in that year's next Matrix release; Enter the Matrix.
Other TV shows and movies that Roy Jones Jr has appeared in include Grudge Match, Universal Soldier: Day of Reckoning, Southpaw, Creed II, and Little Fockers. This once-amateur boxer went on to have a pretty successful career in Hollywood and released some of his music.
Tony Danza
Tony Danza is a US-born actor, television personality, boxer, and teacher. While he's well-known for his boxing career, his TV career was equally lucrative.
Tony Danza completed his professional boxing career with nine wins and three losses. He enjoyed a score of nine knockouts – seven of which occurred in the first round. All but one of his fights ended in a knockout, including three technical knockouts. Unlike some of the other names on this list, Tony Danza started his acting career at the same time as his boxing. Shortly after he graduated college from the University of Dubuque, Danza was approached by a producer at his local boxing gymnasium.
The producer was interested in Danza and offered him a spot on the famous television show Taxi, with Danza taking the role of a cab driver. Danza had several appearances in television shows and films throughout the next decade. For example, he starred in the short-lived sitcoms Hudson Street and The Tony Danza Show.
Danza also hosted his television talk show, called The Tony Danza Show. This show was produced each weekday morning in his hometown of New York. It proved pretty popular and was subsequently syndicated across the United States of America. A few years later, he starred on Broadway as Max Bialystock in The Producers. He played this role from 19 December 2006 to 11 March 2007.
In addition to his acting career, Danza also took on a teaching role. During the 2009 to 2010 school year, Danza filmed a reality TV show broadcast on A&E. The show was called Teach: Tony Danza, and he was a co-teacher for a 10th grade English class at Northeast high school in Philadelphia. The show premiered on 1 October 2010. Danza also wrote a book about his experience. While it wasn't a major success, it sold out in some stores.
Tony Danza has had several wives. His first marriage was to a woman called Rhonda Yeoman. They got married in 1970 but divorced four years later in 1974. Danza had one son with Yeoman, who made an appearance with Danza in two episodes of Taxi.
In 1986, Danza got married to Tracey Robinson. They stayed together until 2006, when they separated. Together, they have two daughters.
Antonio Tarver
Antonio Tarver was born on 21 November 1968. He is an American former professional boxer and boxing commentator. Antonio competed in the ring between the years 1997 and 2015. Antonio held multiple light heavyweight world Championships and light heavyweight and cruiserweight titles during his career.
Antonia made his professional boxing debut at the age of 28. He took on Joaquin Garcia at the legendary Blue Horizon, Internet healthier. The fight was notable, with Antonio Tarver knocking his opponent out in the second round. His success continued. Antonia won his first 16 fights, and 14 of these wins were by knockout. After the 16 fights, Antonio Tarver stepped up his level of competition.
For example, in 2003, Antonia received his first world title shot when he went up against former WBC champion Montel Griffin. After a grueling fight, Antonio Tarver was crowned champion after the judges voted him the unanimous winner.
Unlike some of the other names on this page, Antonio Tarver hasn't had as lucrative an acting career as some former boxers have. However, he has starred in some pretty high-profile films. For example, he starred as heavyweight champion Mason in the 2006 hit Hollywood film Rocky Balboa. Antonia also made some minor roles, although nothing quite compares to the disappearance in Rocky Balboa.
In the film, Antonio Tarver is an unpopular champion who decides to come out of retirement. Antonia wins the fight by a split decision, although he did break his hand. However, the DVD of the movie offers an alternative ending. This DVD has become somewhat of a collected edition, and copies of the film can be found on eBay and other auction websites.
Since 2012 – when Antonio Tarver lost to Dawson – he has stepped away from the boxing ring. Instead, he frequently commentates on boxing events and landed a position as a boxing analyst for Showtime Championship Boxing.
Mike Tyson – Heavyweight Champion and Professional Boxer
Mike Tyson is the biggest name on this list – and he's one of the most recognizable sporting figures in the entire world. Born on 30 June 1966, Tyson is an American former professional boxer. He competed between the years 1985 and 2005, and he earned the nickname Iron Mike. Widely considered to be one of the best heavyweight boxers of all time, Mike Tyson reigned as the undisputed world heavyweight champ from 1987 to 1990.
Mike Tyson's first 19 fights were won by knockout, 12 of which were in the first round! Mike Tyson then claimed his first boxing belt at the age of 20 – becoming the youngest boxer in history to win a heavyweight title. Mike Tyson is also the first heavyweight boxer to simultaneously hold the WBA, WBC, and IBF titles. In addition, Mike Tyson is the only heavyweight champion to unify them in quick succession.
However, life has been anything but smooth for Tyson. In 1990, Tyson was knocked out by Buster Douglas in a fight that is now regarded as being one of the biggest upsets in history. Two years later, in 1992, Mike Tyson was arrested and convicted of rape. He was sentenced to six years in prison, although he was released after serving just three. After his release, Mike Tyson made several comeback fights in 1995, taking on Floyd Patterson, Tim Witherspoon, George Foreman, and Evander Holyfield. While he's had his ups and downs, Mike Tyson is widely revered as one of the most ferocious and intimidating boxers in history.
While Mike Tyson hasn't had as lucrative of a movie career as some of the other names on this page, he has landed cameo roles in some major blockbuster hits. For example, he played himself in the world-renowned The Hangover film, and appearances like this are typical for him.
Tex Cobb
Tex Cobb is an American actor, martial arts specialist, and former professional boxer. During his career, he fought in the heavyweight division. According to many experts in the game, Tex Cobb has one of the greatest chins of all time. His boxing style is filled with power, and he packs considerable punching power. Tex Cobb, known formally as Randall Cobb, was born in Texas, in Bridge City. He was then raised in Abilene, where he attended high school.
During his career, Tex Cobb enjoyed nine knockouts in total. He even knocked out Pedro Vega. By 1979, he had enjoyed 13 straight fights, all of which ended in knockouts.
Tex Cobb is one of the few boxers to have enjoyed a very successful acting career. His first appearance in the film was in 1979 when he played the role of Bowers in The Champ. In 1983, Tex Cobb starred in Uncommon Valor and Braker. Other notable appearances within the following years included The Golden Child, Critical Condition, The Dirty Dozen: The Deadly Mission, Raising Arizona, and Police Academy 4: Citizens on Patrol.
Some of the more notable films that Tex Cobb was involved with include Ace Ventura: Pet Detective, Naked Gun 331/2: The Final Result, Liar Liar, and Vice. However, since the early 2000s, Tex Cobb has remained primarily out of the public eye.
According to media reports, Tex Cobb resides in Philadelphia today. He has continued to maintain a strong friendship with Pete Dexter. Unfortunately, Tex Cobb's eldest son, Bo, was killed in an accident in early 2001. This is the same time Tex Cobb stopped acting, which likely impacted his career.
Tommy Morrison
Tommy Morrison was a professional American boxer active in the ring between 1988 and 2008. He held the WBO title in 1993 and is widely regarded as one of the most influential boxers in history. His career ended in 1996 when he tested positive for HIV. However, his legacy continues to inspire boxes around the world today
Tommy Morrison grew up in Gravette, Arkansas, and his mother, Diana, was Native American. His father, Tim, was of Irish ancestry. Tommy Morrison himself stated that he had quite a turbulent childhood. He started drinking very early and eventually was arrested for using a fake ID. Incidentally, this fake ID allowed his mother to enter him into a tough man contest.
Tommy Morrison started his professional boxing career in 1988. His first fight was against William Mohammed, in New York City. Morrison managed a first-round knockout; three weeks later, he stored yet another first-round knockout. One year later, in 1989, Morrison had an impressive 19 wins under his belt and no losses. 15 of these winds were through knockout.
Later in his career, Morrison started to achieve worldwide fame. For example, three years before he was crowned the world heavyweight champion, Morrison defeated the legendary George Foreman. As a result of this historic victory, Morrison was cast in Rocky V, playing the role of Tommy Gunn.
Unlike some of the other boxes on this list, Morrison did not have a lengthy acting career. This is because his life ended in 2013 when he sadly lost his battle against an aids-related illness.
Michael Bentt
Michael Bentt is a London-born fighter who achieved his childhood dream of winning a world title and becoming a professional boxer. Born in 1965, Bentt is of Jamaican heritage. He has had a notable boxing career, defeating Tommy Morrison in 1993 to take the WBO heavyweight title. As an amateur boxer, he also won bronze medals at the 1986 World Championships, and they followed this up with wins at the 1987 Pan-American games.
Bentt started his professional career under the care of Emanuel Steward. However, in his first pro boxing debut, he was knocked out by Jerry Jones. This didn't stop him, however. In October 1993, he caused a sport-wide upset when he knocked out Tommy Morrison in 97 seconds. While it was a victory for Bentt, it was a sad fight.
It became Morrison's last fight as he suffered brain injuries during the loss. While doctors have stated that the injuries he sustained during the fight did not have a negative effect on the quality of his thoughts or mental sharpness, some people feared that it could affect him severely later down the line.
Even before his professional boxing career, Bentt had a long-standing interest in television and film. He has worked with some big names in the industry, including Michael Mann, Ron Shelton, Clint Eastwood, Sylvester Stallone, and Damon Dash. He has even appeared alongside Johnny Depp and other Hollywood names.
Today, Bentt doesn't make many television or film appearances. However, he is actively involved in the writing side of things and has even started composing his own music. For example, he is cited by Terence Blanchard – famous jazz and film composer – as being the inspiration for one of his latest scores.
Mickey Rourke
Interestingly, a quick Google search for Mickey Rourke reveals that he is primarily an actor instead of a boxer. This is quite interesting, given that most Americans will probably know Mickey Rourke as a boxer. However, his main accession to stardom came thanks to his acting career. Mickey Rourke has appeared in some of the 90's biggest films.
For example, during the 1980s, Mickey Rourke appeared in the comedy-drama Diner and the popular drama Rumble Fish. He also appeared in the crime-black-comedy hit, The Pope of Greenwich Village, and later he made an appearance in an erotic drama called 9 ½ Weeks.
In 1991, Mickey Rourke partnered with Don Johnson and Tom Sizemore to star in the cult classic action film Harley Davidson and the Malboro Man. After this film, Mickey Rourke retired from acting to return to his boxing career. His boxing history shows a career of strength and resilience.
In 1991, Mickey Rourke decided to return to boxing, as we'd just looked at. Before this, he'd been an amateur boxer only. He reported that he felt he was "self-destructing", and didn't have any respect for himself as an actor. Mickey Rourke was, however, undefeated in eight fights, and had scored some six wins, four of which were by knockout. Two of them were from draws.
Mickey Rourke had fought all over the world, including in Spain, Japan, and Germany. However, during his career, he sustained many injuries. This included a broken nose, toe, and ribs – and he even managed to split his tongue. Later on, Mickey Rourke also suffered from a compressed cheekbone. According to some media reports, Mickey Rourke also suffered from short-term memory loss.
Other Notable Names
Above, we have looked at some of the boxers who have had fairly successful acting careers. However, some other notable names we feel should get a mention. Below, we will take a look at some of the other boxers who also turned their attention to the big screen.
Tony Bellow
Tony Bellow was born in 1982. He is a British-based former professional boxer who was active in the years between 2017 and 2018. Bellow had a fairly successful career, holding the WBC cruiserweight title between 2016 and 2017. He even challenged for the undisputed cruiserweight championship during his final fight.
Tony Bellow held the British & Commonwealth light-heavyweight titles at the UK regional level between 2010 and 2014. Between 2015 and 2016, he held the European cruiserweight title. Below is also a three-time ABA heavyweight champion – although he did compete as an amateur.
Bellow has taken on some pretty big names in the boxing industry throughout his career. One of his most notable fights was in 2006 when Eddie Hearn announced on Twitter that Tony would be competing against David Haye. The fight was due to take place in 2017 at the O2 Arena in London stop it was broadcast live on Sky Box Office, and it was Bellow's first heavyweight fight. However, before the fire started, a fight broke out between Bellow and Haye. Both fighters were separated before being directed off the stage.
The fight was a massive money earner for both fighters. David earned a reported £4.2 million, while Bellow pocketed £2.8 million – this was, by far, his biggest earning to date. According to media reports, the fight generated 890,000 purchases on Sky Box Office PPV.
To date, Bellow has starred in just two television/movies. In 2015, he played the part of Ricky Conlan in the popular film Creed. In 2020, he appeared as a contestant on Celebrity SAS: Who Dares Wins. It is unclear whether Tony will appear in future films or television shows. He appears to be quite reluctant to tell people what he is doing in his retirement life.
Andre Ward
Andre Ward was born in 1984 and is an American former professional boxer who was active between the years of 2004-2017. He had a notable career and retired with an undefeated record. During his time in the ring, he held multiple world titles in two different weight classes. This included a unified WBA, WBC, and the lineal super middleweight titles between 2009 and 2015.
While classified as light heavyweight champion, Andre Ward was ranked as the world's best active boxer – pound for pound – by The Ring magazine. Later on, the Transnational boxing rankings Board, as well as other notable boxes, agreed. As of now, Andre is ranked as the 12th greatest fighter of all time, pound for pound.
While competing as an amateur, Ward scooped a gold medal in the light heavyweight division at the 2004 Olympics. Later that year he decided to turn professional. His career started to take off when he entered the super six world boxing classic tournament in 2009. During this time, he fought against Mikkel Kessler, managing to defeat his opponents. In 2021, Ward was entered into the boxing Hall of Fame.
In 2015, Ward decided to take his chances in the television and movie world. He made his acting debut in a sports drama film and Rocky franchise spin-off, called Creed. In the film, he starred as the light heavyweight boxer Danny Wheeler. In 2018, a sequel – Creed II -was released, and Andre again played his part.
Butterbean
Eric Scott, better known as "Butterbean", is a retired American professional boxer, kickboxer, mixed martial artist, and professional wrestler. He competed solely in the heavyweight division, and he's also gone on to become a television personality.
To date, Scott has appeared in several programs, and many others have referenced him. His boxing career started in 1994 after successfully appearing on the tough man contest scene. A couple of years later, he captured the world athletic Association heavyweight and IBA super heavyweight Championships.
From 2003 onwards, Scott fought regularly as a kickboxer and mixed martial artist, and to date, his combined fight record is 97 – 24 – 5. Scott has taken 65 knockouts during his career. Contrary to popular belief, Scott is actually of German descent. However, he was born in Atlanta, Georgia. When he was four years old, he and his family moved to St John's, Michigan. A few years later, when Scott was 11, his family moved again to Jasper, Alabama.
Scott is said to have had a difficult childhood; his mother passed away when he was eight years old, and kids at school frequently bullied him for his weight. After high school, Scott got a job decking floors for manufactured homes in Anniston, Alabama. One day, his colleagues dared him to enter a local tough man contest. Scott ended up winning the tournament, and this is where his career in fighting sports began.
Scott has had a remarkable fighting career, but has also seen some considerable success in the film and television industry. For example, Scott first appeared in the film Jackass: The Movie, in an arranged fight with Johnny Knoxville. Scott went so hard that Knoxville required stitches in his head.
Scott has also appeared in several other television shows. This includes Adult Swim's Squidbillies, Hulk Hogan's Celebrity Championship Wrestling show – and Scott has even appeared on NBC's Parenthood. More recently, Scott has started appearing on radio shows and has voiced some characters in video games, including EA Sports' Toughman Contest.
Gabriel Rosado
Gabriel Rosado is an American professional boxer who was born in 1986. He was challenged twice for a middleweight world title back in 2003. Originally, he is from Philadelphia, Pennsylvania, part of the city's Puerto Rican community. One of the things that Rosado became well known for was his toughness and willingness to face elite opposition. During his career, Rosado competed in the light middleweight, middleweight, and super middleweight divisions. During his career, he won a variety of regional championships.
Rosado won his first regional title back in 2011. This came with a 1/12 round technical knockout against Jamal Davis. As a result of this knockout, Rosado won the WBA-NABA light middleweight title. Just a few months later, he won the Pennsylvania state light middleweight title after a 1/10 round unanimous decision while fighting Keenan Collins.
In 2013, Rosado took on the undefeated Peter Quillin for his WBO middleweight title. Unfortunately, Rosado's left eyelid suffered a nasty cut, forcing a doctor to stop the fight and award Quillin the technical knockout victory. While many observers found the fight to have been competitive, the judges had scored about 87 – 83, 89 – 81, and 90 – 80 in favor of Quillin when the stoppage occurred.
While his two unsuccessful challenges for a world title in 2013 somewhat broke his momentum, Rosado did pick up notable wins against former IBF welterweight champion Joshua Clottey in 2015. He also knocked out the highly-rated – and undefeated – Bektemir Melikuziev in 2021. As a result of this knockout, Rosado won the WBA Continental Americas and WBO international super-middleweight titles.
Unlike some of the names on this page, Rosado has not had a particularly fruitful acting career. At the time of writing, he has appeared in just one film – Creed – appearing alongside Michael B Jordan and Sylvester Stallone. It is unclear whether Rosado wants to continue appearing on the big screen, although it doesn't look like his boxing career is finished.
Victor Ortiz
Victor Ortiz is an American professional boxer and film actor born in 1987. In 2011, Ortiz held the welterweight title, and, in the past, he was rated as one of the world's top three active welterweights by many of the world's leading boxing websites.
Ortiz started his boxing career in 2003 when former heavyweight boxing contender Ron Lyle noticed him. With Lyle's guidance, Ortiz attended a junior Olympic tournament where aged just 16, he won the 132-pound weight division with a perfect 5-0 record. During this fight, Ortiz was noticed by another former professional boxer – Roberto Garcia – who held the IBF super featherweight championship during the 1990s.
Once he turned professional, Ortiz won his first seven fights without much in the way of opposition. However, in 2005, Ortiz was controversially disqualified against an unknown boxer named Corey Alarcon in the first round. Here is what Wikipedia says about the decision;
"After having already knocked Alarcon down once in the round, Ortiz knocked him down again shortly after referee David Denkin ordered the fighters to separate from a clinch. Alarcon stayed down for the count and was awarded the fight based on Denkin's judgment that Ortiz's knockout punch had been an illegal punch during a break."
Ortiz has had quite an impressive career, taking on some pretty big names in the ring, including Floyd Mayweather and Amir Khan. His acting career began when he first appeared on screen as an actor in the action film The Expendables 3. Ortiz played the character of Mars, a young American soldier recruited onto the expendables team.
Since this appearance, Ortiz has appeared in some other films including Southpaw, Once Upon A Time in Venice, Hawaii 5-0, and Ray Donovan. His last appearance was in 2017, so it is unclear whether he plans to make any further media appearances.
Manny Pacquiao
Manny Pacquiao is one of the biggest names in the fighting world, and by many, he's considered one of the best boxers in history. Nicknamed "PacMan", Manny Pacquiao has also served as a senator of the Philippines since 2016.
Manny Pacquiao was born in Kibawe, Bukidnon, and he grew up in General Santos. When he was 14, Manny Pacquiao moved to Manilla where he lived on the streets. He managed to pick up odd jobs as a construction worker and is reported as having to choose whether to eat or send money home to his mum.
Manny Pacquiao has an incredible boxing history; his amateur fight record is 60-4, and his professional record is 62-8-2. 39 of his wins have been through knockout. In 2020, Manny Pacquiao topped Ranker's list of best boxers of the 21st century.
Manny Pacquiao made history when he became the first boxer to win world titles in eight different weight divisions. He was also the first boxer to win the lineal championship in five different weight classes. Independent researchers say Manny Pacquiao has generated around 20.1 million PPV viewers. His fights have generated more than $1.2 billion in revenue.
Manny Pacquiao felt obligated to enter the entertainment industry thanks his rapid rise to fame. He started off with some guest appearances on ABS-CBN shows. Later, he signed a contract to become an actor and host.
In 2005, Manny Pacquiao decided to take his first leading role in Violent Films' Lisensyadong Kamao. In later years, Manny Pacquiao appeared in other films like Ara Mina, Valerie Concepcion, Wapakman, and others. He appeared in TV shows such as Show Me Da Manny, and Manny Many Prizes, and he also presented some shows on GMA Network.
Other Interesting Articles you should read