How to Cash a Two Party Check Without the Other Person at a Casino
By Alex Smith Apr 30, 2022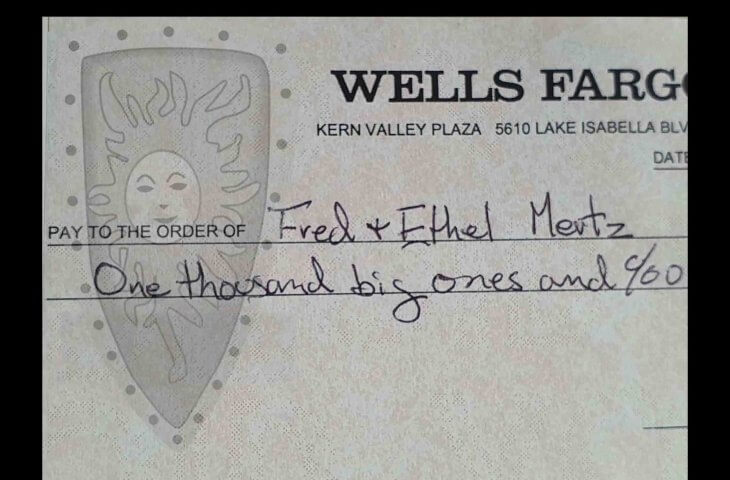 If you're heading to your local land-based casino, you may be thinking about cashing a check instead of carrying a large bundle of cash through the casino's doors! Maybe you don't want to walk around with all that cash. Or perhaps you don't like to go to the bank or the ATM to get cash and prefer to use checks…
While many land-based casinos can cash checks, it's essential that you call ahead of time and confirm this. Not all do, and with checks quickly becoming old news, more land-based casinos are moving away from them. Why? Well, because hardly anyone uses checks anymore.
Today, so many payment methods are available; apps like CashApp and Venmo have essentially made checks redundant. Many experts are beginning to question how long checks will be around. After all, they are a dated form of technology, and the younger generations especially don't use them.
That being said, at the time of writing, there are several situations where you will find yourself needing to use checks. While you can often cash personal checks at land-based casinos, cashing two-party checks — tax refunds or gifts, for example — can be more challenging. Cashing these checks without the other person being present can be pretty tricky. On this page, we're going to explore whether it's possible to cash a two-party check at casinos and what alternatives are available to you.
What Are Two-Party Checks?
A two-party check (in fact, there's even such a thing as a third-party check) is a check that's made out to two different payees. These are actually more common than you may think. A good example of where you'll find them used is at weddings. When guests want to give cash to the bride and groom, they'll often write a two-party check that is made out to both people. Another example of when they can be used is when the IRS sends you a check, and you and your spouse file jointly. You may also receive two-party checks if you run a business with a business partner.
You may think that it's not much of a big deal whether there's one person or two people written on a check (or three people in the rare cases of a third party check being written). However, a single word, "and," can make a world of difference, especially when it comes to trying to cash out the check.
If a check says "or," it means it can be cashed out by anyone whose name appears on the check. However, if the word "and" appears, it means that, in most states, both parties must be present to cash it out. In fact, it's a legal requirement in most states, and in some, both parties named on the check have to be physically present even to deposit it at the bank!
Some banks and financial institutions take things a step further and require that two-party checks can only be cashed into joint accounts. So, as you can imagine, walking into a Las Vegas casino on your own with a two-party check isn't likely to result in the cashier cashing it for you.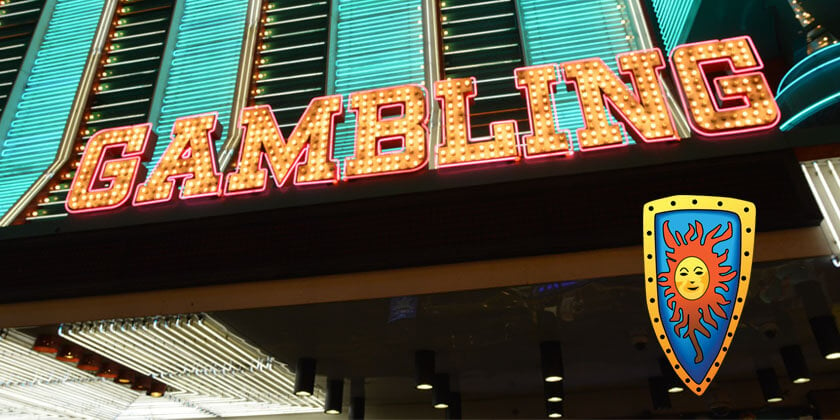 Where Can a Two-Party Check Be Cashed?
By now, you've probably realized that cashing a two-party check — whether it be at Las Vegas casinos or any other casinos in the US, for that matter — is going to be virtually impossible. Most states prevent casinos from doing so. Even those that don't have specific laws around it are likely going to be unwilling to do so; it opens them up to too much risk.
So, where exactly do you cash one of these checks? Again, it all comes down to what's written on the check; if the word "or" is written, you CAN cash it wherever you like, most land-based casinos included. However, if the word used is "and," then you're more often than not going to need both parties written on the check to be present. 
This means you may need to head directly to the branch where your bank account is.
How Do I Cash a Two-Party Check?
When it comes to cashing a two-party check, the exact steps involved vary quite a bit depending on who your bank account is with, which financial institution you head to, and which state you live in. As we've already mentioned, if the check contains the word "or," you can cash the check without needing the other person to be present.
However, if the word on the check reads "and," then there's no real way around it; you're going to need both people named on the check to be present when you're trying to cash it in. Some banks may allow you to cash a two-party check provided you have a signed authorization letter from the other person named on the check, while others may require both of you to be there in person, perhaps even showing a photo ID.
One of the common mistakes that people make when trying to cash a two-party check into their cashing account is that they simply deposit the check at an ATM and assume it'll go through without any problems. Unfortunately, because both parties need to sign the check, the check will likely be rejected. So, it'll be sent back out to you, and you may even incur charges.
The best thing you can do is head directly to the bank and speak to the bank teller — or head to the Las Vegas casino together, if you want to spend it on gambling — and make sure that both of you bring a photo form of ID.
Can You Use Debit or Credit Cards at Casinos?
As gambling revolves around, well, money, you may be wondering if you're able to use debit and credit cards at land-based casinos. If you haven't had any luck with cashing your two-party check or don't want to take out money from your checking account, you may wonder if you can use your debit and credit cards to get money on the casino floor.
Debit and credit cards can be used for virtually all purchases worldwide, both on and offline, but things can get a little bit murky when it comes to gambling. Unlike cashing personal checks, for example, debit and credit cards aren't quite as easy to use at casinos. Let's take a look below to see what's really going on.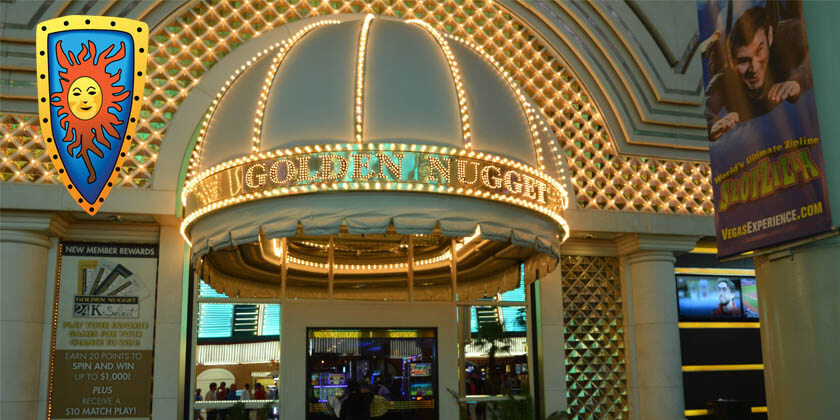 Using a Credit Card
Whether or not you can use a credit card at a land-based casino depends on several factors, the main one being which state you're gambling in. For example, using a direct credit card transaction to pay for gambling is illegal in Nevada. Here's what the law says:
"Except as otherwise provided in subsection 2, an electronic transfer of money from a financial institution directly to a game or gaming device may not be made with a credit card."
This law isn't unique to Nevada; it's commonplace in other countries, like the UK. However, casinos are intuitive, and many offer a solution to this problem. Most land-based casinos will allow you to take a cash advance. This means that the casino will process a transaction, kind of like cashback, and the casino will then hand you the cash.
However, while this loophole works well, you should be forewarned that cash advances can cost a lot of money. Credit card providers aren't generally fans of cash advances. The fees and charges they can attach are often massive, so make sure you're careful and understand the potential fees before taking a cash advance. 
Using a Debit Card
Thankfully, while credit cards are very hard to use at since you're not 'borrowing' the money when you use your debit card. The money you spend on your debit card is directly linked to your bank or checking account, which means that the regulations aren't as strict.
In fact, in 2014, a specific law was passed to allow players to use prepaid debit cards at land-based casinos. Here's an extract from the original news report in the Las Vegas Review-Journal:
"Prepaid debit cards — tied to a casino customer's rewards account — have been approved for wagering on Nevada slot machines following changes in state gaming regulations.
The Nevada Gaming Commission voted 4-0 Thursday — Chairman Pete Bernhard was absent — to approve the amendments, which were backed by several gaming companies and recommended by Sightline Payments, a Las Vegas-based payment processing business.
Attorney Dennis Neilander, representing Sightline, told the Gaming Commission the changes address concerns raised by the Nevada Council on Problem Gambling, which has long fought the use of traditional credit cards on gaming devices.
Neilander said monetary limits on the prepaid cards — also called prepaid access cards — are governed by the U.S. Treasury Department's Financial Crimes Enforcement Network. Many banks also have cash limits on the cards, and customers can place limits on what the card can hold."
Fees & Limitations
If you want to use debit and credit cards when gambling at land-based casinos, you must understand that there may well be charges attached; this is less common when you're using your debit card, but it's still not unheard of.
For example, if you choose to use an ATM in the casino using either debit or credit cards, you will usually be subject to two different charges. Firstly, your bank or card issuer may charge you a fee to withdraw money, especially if you use a credit card. Secondly, the ATM will tend to also charge a fee, usually in the region of $2 to $5. You'd be surprised at how quickly this can all add up, especially if you're withdrawing small amounts of money.
ATM withdrawals aside, you can also expect to pay pretty hefty fees if you choose to get a cash advance using your credit card. The problem with cash advances is that you're subject to quite a few different charges. First of all, you'll usually pay a fee just because you're making a cash advance. You may also pay a separate fee if your card provider realizes you're at a land-based casino. Interest rates are also really high, so it's best to find other ways to get out money than using your credit card if you can avoid it.
History of Checks
If you're wondering about the history of checks, we thought we'd give you a quick rundown of where they came from and their background. You may be surprised to learn that the check was first used in a modern fashion in the 17th century. Historians have traced the check to England; they were called drawn notes back then. This is because they allowed a customer to take the check and 'draw' on the funds that they had in their bank account.
In 1717 the Bank of England issued the first pre-printed checks, and over the next few decades, the check really caught on. Banks worldwide started to use them, developing anti-fraud technology built onto the paper and making them more accessible. The check's popularity continued for many years.
It wasn't until the 1990s that checks started to see a real decline in popularity. Around this time, many countries started to pass laws that allowed checks to be converted into electronic formats, which greatly reduced the time it took for checks to clear while also helping to reduce fraud.
In 2002 the Eurocheck system was phased out, which was seen by many as the 'beginning of the end' for checks. While they're still issued today (and still used in certain businesses), electronic payments have completely taken over. It's assumed that checks will be phased out entirely in the next decade or so.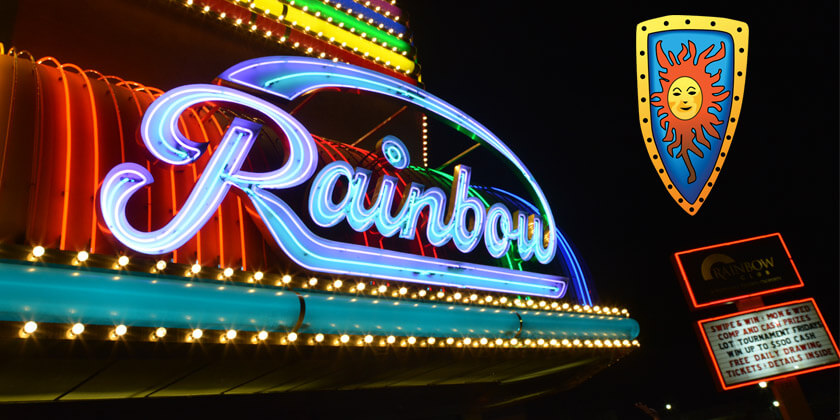 FAQs
Do Las Vegas casinos let you use debit and credit cards?
Yes, but it's not always that clear-cut. For example, in Las Vegas, Nevada, gambling law prevents you from using credit cards to purchase chips at the casino table (debit cards are OK, under certain conditions.) However, casinos manage to get around this slightly by allowing you to take what's known as a cash advance.
This is a charge on your card from the casino, but not for gambling chips. Your account is debited the amount you choose to withdraw, with the casino then handing you the cash. However, while convenient, cash advances are subject to very high fees and interest rates, so they should only really be used as a matter of last resort.
Can I use a bank account, savings bank, or credit union to take out money at a land-based casino?
Yes, but this will usually require you to have some kind of relationship with someone at the casino. What's more, they're not going to work with you to take money out of a credit union or savings bank through bank transfer or wire transfer unless it's a sizable transaction.
Where can I cash a two-party check?
It all comes down to what's written on the check; if the word "or" is written, you CAN cash it wherever you like, most land-based casinos included. If the word used is "and," then you're more often than not going to need both parties written on the check to be present. You may need to physically go down to your local bank branch with the other person named on the check to be able to cash it.
Do casinos accept regular checks?
Many land-based casinos accept personal checks, yes. If you're planning on trying to cash a two-party check or personal check, you should always call the casino beforehand to double-check that they will accept a personal check as a form of payment method.
Related Articles