UKGC Regulations: All You Need To Know As A Player
By Alex Smith Feb 3, 2022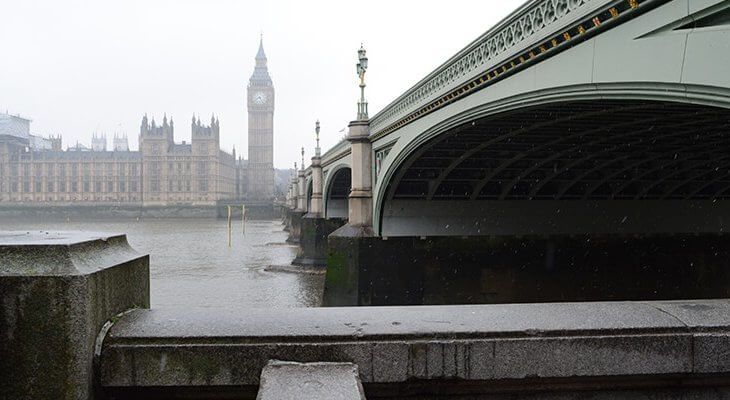 The United Kingdom's Gambling Commission (UKGC) is known for being the world's strictest and most proactive gambling regulatory bodies on the planet. Today, they oversee all forms of offline and online gambling within the United Kingdom, and they have been known to impose hefty fines on operators who are found to be in breach of their license conditions.
On this page, we're going to be taking a look at some of the key regulations the UKGC to enforce on operators (and, increasingly, players.) This is not meant to be a complex guide to navigating the UKGC's framework – more, a tool to show players why they may experience certain issues when gambling online – and why certain measures are in place. To begin with, let's take a look at who the UKGC are, and how they came about.
Who Are The UKGC? A Brief History
The UKGC – officially The Gambling Commission – is an executive non-departmental public body of the Government of the United Kingdom. They're tasked with regulating gambling within the UK, and their remit covers a number of areas including arcades, sports betting, bingo, casino, slot machines and lotteries. They also cover remote gambling but not spread betting.
The Gambling Commission was established in 2007, replacing the previous Gambling Board for Great Britain. They're responsible for issuing licenses to gambling operators, and enforcing any operators who are found to be breaching the terms of their license.
The UKGC is known for taking a very heavy-handed approach when it comes to gambling regulation. New measures implemented over the past couple of years have caused controversy with players. Some are in favour, others aren't. Many "in the know" players feel that the UKGC is focusing on the wrong areas – at the wrong times. That being said, they do ensure a very safe gambling environment for players. Compared them to other online gambling regulators like the Government of Curacao for example, and they're a million miles apart. So, what are some of the key regulations that the UKGC impose on their licensees? Let's take a look.
1. GAMSTOP
GAMSTOP is one of the UKGC's newest requirements for licensees, and it acts as a national online self-exclusion tool for players. Self-exclusion (as you'll see later on in this post) allows a player to "ban" themselves from a certain casino. This ban then prevents them from playing at that casino for a pre-specified amount of time, and it applies to all the sites on the same license.
However, before GAMSTOP was brought in, there was a major problem. Players could self-exclude from one casino, and simply head to another and join up. It certainly had its uses, but the system wasn't sufficient. That's why GAMSTOP was born.
GAMSTOP allows a player to sign-up with GAMSTOP, and doing so blocks them from playing at any UKGC-licensed casino. (Note: At the time of writing, a few casinos are yet to join GAMSTOP. In time, however, it will be a license condition.) Most casinos are already joined, and it's proved an invaluable tool for those who felt their gambling was getting out of control.
To register with GAMSTOP, you will need to provide a significant amount of personal information. This is to ensure that the system works as intended (although flaws have been discovered.) You will also need to pass some basic identity checks, similar to were you applying for credit – to ensure that it's you making the request, and not somebody else.
While the system has its flaws, so far, it seems to be working quite well – despite some negative press. If you'd like to find out more about GAMSTOP, you can visit the official website here.
2. Pre-Verification Checks
Until February 2019, online gambling operators had 72 hours from a player first signing up to verify their identity. While this allowed players to begin playing games right away, it did mean that many players found themselves suddenly locked out of their accounts after the 72-hour threshold, if they hadn't yet completed the verification checks. Many players also complained that they were only asked for verification documents when making a withdrawal – yet were free to deposit as much as they liked until this time.
In fact, the UKGC stated on their website:
"In March 2018 the Commission announced that some online operators were treating customers unfairly by requesting additional identity information when the customer attempted to withdraw winnings. Around 15% of complaints to its contact center were about licensees not allowing a customer to withdraw funds until they submit certain forms of ID."
That's why they decided to bring in verification checks at the time of account creation – a move that divided the online gambling community. As of the 7th February 2019, online gambling operators must verify their player's identity before they're able to go ahead and make a deposit. This mainly affected smaller casinos – major bookmakers like William Hill and Sky Bet automatically verified their players away, using the Electoral Roll. However, this comes at a cost – something which many smaller operators simply can't afford to do.
The UKGC claim that these pre-verification checks will help to prevent underage gambling, while also removing the problem of players only being asked for ID when making withdrawals. However, as we've seen with many of the Gambling Commission's policies, it appears as though not all sites are carrying out verification checks upon account creation.
The main criticism of this regulation is that players want to be able to join a casino and begin playing right away. It's a fair point – and perhaps the UKGC should have looked at an alternative solution. It doesn't look like it's going to change anytime soon, however.
3. Feature/Bonus Buy Ban
At the beginning of October 2019, the UKGC began sending messages to online gambling operators asking them to disable the "bonus buy" features which can be found inside many popular video slots today. Bonus/feature buy games had become increasingly popular, and allowed a player to pay a set amount of money to instantly trigger a slot's main bonus feature. Typically, the cost of doing so was around 100X the total stake. (So, for example, to buy a feature on a £2 stake would cost in the region of £200.)
Many players liked feature buys as it meant they could forgo the long play-time often required to trigger a feature naturally. However, things started to get a bit murky when game developers started to let players gamble their feature before it began – meaning, essentially, a player could buy a feature, gamble, to try an win more spins or enhancements, and be left with nothing – all within just a few seconds. Notable examples of games with this kind of mechanic includes Big Time Gaming's Extra Chilli and Blueprint Gaming's Vikings Unleashed.
While the UKGC haven't yet clarified their position, it appears as though the ban is to stay for the meantime. A rep for Big Time Gaming stated in the forums that they'd reached out to the UKGC to ask for more clarification – some believe that feature buys may be allowed with a maximum stake – but it's all speculation at this point. It's also a decision which has divided players once more.
4. Source of Wealth (SOW) and Affordability Checks
While online gambling operators are supposed to have always carried out affordability checks on players, it's only in the last couple of years that we've seen the UKGC get 'serious' about enforcing it. In fact, many of the world's biggest casino brands have been fined millions of pounds for failing to check that their player's funds were from a legitimate source, and that the amount of money being gambled was affordable to the player.
This has lead most UKGC-licensed casinos to begin conducting Source of Wealth (SOW) and Affordability checks. This is perhaps the most controversial regulation to date, and it can require a player to hand over vast amounts of sensitive information to online casinos.
For example, a casino may demand to see proof of where the money a player is gambing came from. While this can usually be resolved quickly by uploading payslips or bank statements, it begs the serious question: where do we draw the line with privacy. Myself, a self-employed writer, found it incredibly hard to pass a SOW check at a leading online casino. They requested invoices that I'd sent to my clients, and I'm not the only one. Many players flat out refuse to provide such information, choosing to close their account instead. A serious issue arises, however, when online gambling operators withhold withdrawals until a player does submit the required information.
Affordability checks are much the same, and mean that an operator is meant to check whether the amount you're gambling is affordable for you, or not. Again, many believe this is a total infringement on privacy – and free will. After all, if a casino can say no – you can't choose what to do with your own money – what's next? Could you be turned down from buying a car – with cash – if a dealership feels like it's not affordable for you?
If you play at a UKGC-licensed casino, be prepared that if you're playing regularly, there's a very strong chance that you'll be required to upload proof of where your funds come from.
5. Responsible Gambling Tools
Responsible gambling tools have been a legal requirement for all operators for some time. For the most part, these tools are beneficial, and provide no real downside to players – although there is one exception, which we'll look at in the "Deposit Limits" section below. Let's take a look at a few of the required responsible gambling tools operators must offer.
Deposit Limits: All operators must offer players the chance to set deposit limits. This means players can choose an amount of money and a time-frame. Once they've deposited that amount of money, they will not be able to deposit any more until the time-frame has passed. An example would be if you set a £100 deposit limit per week. Once you'd deposited £100, you would not be able to deposit any more money until the weekly 'timer' resets. However, a few casinos count withdrawals against this limit. So, if you had a deposit limit of £100, made a deposit of £100, won £1000 and withdrew £1,000, you would find yourself able to deposit a further £900. Thankfully, this practice is rarely seen anymore.
Time-Out Periods: All operators must give players the chance to have a "time out". This is a pre-set time-frame (usually 24 hours, 7 days or 30 days), and once activated, a player will not be able to log back into their account until the time-frame has passed.
Self-Exclusion: Self-exclusion is designed for those who feel their gambling is seriously out of control – and it allows players to ban themselves for either 6 months, one year, five years, or permanently. Once the self-exclusion has ended, the account will not be automatically opened again, and players will need to take 'positive action' to open up the account again. There's also a 24 hour cooling off period before the player can log back into their account.
Future Regulatory Action: What Could Happen Next?
The UKGC regularly divide opinion. And their future decisions could do little to better the situation, either. A report released just days ago from members of the British Government recommends that a maximum stake of £2 is applied to all online games. (This follows a similar rule that was implemented on Fixed-Odds-Betting-Terminals (FOBTs) in bookmakers last year.
While the intention behind the proposed rule may be in good faith, it will be a serious blow to both higher-staking players and the online gambling industry as a whole. After all, if a player can afford to – or indeed simply wants to – why shouldn't he or she be able to place £5 bets on a slot?
There has also been talked that the UKGC will look into "investment" games – games where the full RTP is unlikely to ever be truly achieved, given that some will be 'left' inside the machine. While nothing has (yet) been talked publicly about this, many feel as though it's on the UKGC's radar.
What do you think about the UKGC's rules and regulations? Which do you agree with? Which do you disagree with? Let us know in the forum! we always like to hear your feedback!
Related Articles