GAMSTOP Gambling Refunds
By Alex Smith May 16, 2022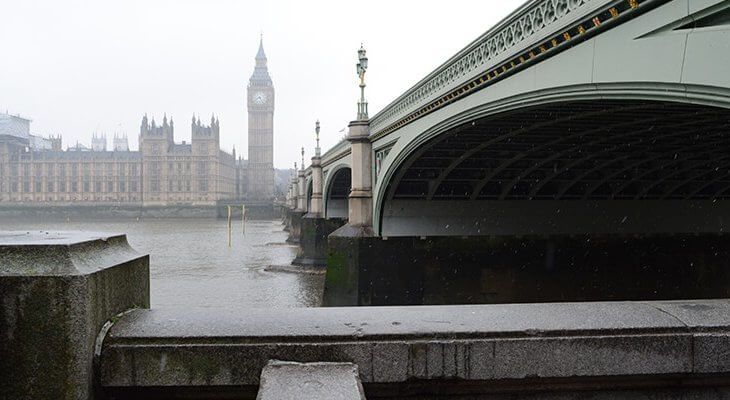 GAMSTOP is one of the most unique online gambling tools to help players in the UK mass self-exclude themselves from playing at online gambling sites. However, there's been several issues regarding players being able to join casinos — and deposit money — despite already being registered with GAMSTOP. This page covers this in-depth and looks at whether it's possible to get gambling refunds from GAMSTOP.
What is GAMSTOP?
GAMSTOP is a responsible gambling tool developed by the Remote Gambling Association (RGA) in conjunction with the UK Gambling Commission. It's an entirely free service that allows players to instantly enter into a self-exclusion agreement at all online casinos that are licensed in the UK.
It's a powerful tool that allows players to answer a few quick questions and automatically block themselves from playing at any UKGC-licensed online casino.
By law, all gambling companies that are part of the UK's gambling industry (offering online gambling services to customers) must be a part of GAMSTOP. That means that they have to cross-reference all new and exciting players with the GAMSTOP database to see if anyone is self-excluded. If they are, they will automatically be blocked from creating an account or continuing to play.
What is Self-Exclusion?
Self-exclusion is one of the most robust measures a player can take to block themselves from online gambling. It's designed for people who feel they have a severe gambling problem. It can also be used for those who spend too much time (or money) online gambling. Self-exclusion allows you to block yourself from playing at an online casino for a pre-selected period of time.
While each country has slightly different rules and regulations, usually, self-exclusion is available for a minimum of 6 months and a maximum of 5 years. Some online casinos allow you to enter into a permanent self-exclusion agreement which means your online gambling account will never be reopened.
If you enter into a self-exclusion agreement, your online casino account will not be automatically reopened once the period of time has passed. You will need to wait 24 hours, and you must directly request for your online gambling accounts to be reopened.
Some online casinos require you to have a short phone call with a member of the responsible gambling team. This is to make sure that you are ready to begin playing again and don't still have an online gambling problem.
Regardless of where they are located, all gambling companies are supposed to offer self-exclusion tools to players. However, the UK was the first to create a global scheme that allows players to enter into self-exclusion agreements from all casinos. Below, we will look at how to join GAMSTOP.
How to Join GAMSTOP
To join GAMSTOP, you need to head to their website, which is found here. It takes just a few minutes to register, and you need to supply proof of identity. GAMSTOP will conduct a short credit check on you. This is a soft check so that it won't appear negatively on your report.
The reason why they perform this check is to ensure that you are who you say you are. Once your identity has been confirmed, you will be asked to select how long you'd like to enter into a self-exclusion agreement. The minimum is six months, and the maximum is currently five years.
Once you confirm everything, the self-exclusion agreement will begin immediately, and over the next 24 hours, GAMSTOP's database will begin to be updated with your details. Online gambling companies will then slowly start to block your account.
You will also be removed from all marketing databases, and UKGC requirements state that any online casinos should not contact you during the period of your self-exclusion. The only exception is if you have funds in your online casino account, and they need to be withdrawn.
Once you've joined GAMSTOP, you will not be able to end it early under any circumstances. Gambling-related harm can occur long after your block has been put in place, so if you wish to open your online casino accounts once the ban has ended, you will need to take positive action.
Once you've registered with the scheme, you will be able to log into your GAMSTOP account. Here, you can view the current status of your self-exclusion (how long you have left), and you can also choose to extend your self-exclusion time frame. If you wish to increase the amount of time your self-exclusion agreement is in place, this is taken place automatically.
Can You Get a Refund if You Lose Money While on GAMSTOP?
One of the terms and conditions of joining GAMSTOP is that, once your self-exclusion is in place, you will not attempt to register a new online casino account or log into any of your existing ones. This means that GAMSTOP is not personally liable for any losses you incur due to gambling online.
While it's highly unlikely you'll be able to gamble at a website licensed by the United Kingdom Gambling Commission, the system isn't perfect. In some cases, you can join an online casino. This is sometimes possible when you change your email address or phone number.
If you manage to gamble and lose money at an online casino while registered on GAMSTOP, it's quite a grey area as to whether or not the casino will refund you. There doesn't seem to be any set standards about this. We should point out that online casinos should do their own know-your-customer (KYC) checks to ensure that you are not already self-excluded. Still, if you try to get around this by using a different name or entering different details, it's very unlikely you'll get a refund.
If the online casino finds that they didn't perform their know-your-customer (KYC) check properly, then you probably will get a refund. However, it's by no means guaranteed, so you should always avoid playing at any online casinos if you've registered with GAMSTOP, as there's no telling whether your money will be refunded or not.
We should also point out that if you manage to win, you will almost certainly not be able to cash out your winnings. Most online casinos run additional checks when processing withdrawals; your online casino account almost certainly flags up here, and they will cancel your withdrawal and block your account.
Notable Refund Examples
In the last few years, a few examples of players have lost significant sums of money online, and some of these stories have made the news. Below, we will take a look at some of the most notorious of these stories. We will also look at some of the fines that online gambling companies have faced when found breaching the responsible gambling terms and conditions of the online gambling license.
One of the most shocking examples of online gambling companies exploiting players occurred to a man named George; he had a brain injury and was able to spend more than £210,000 gambling online.
A BBC investigation found that three companies — Nektan, Bear Group, and Every Matrix — were responsible. A brain injury called Headway released a statement saying:
"This profoundly worrying case, and many others like it, illustrates the vulnerability of brain-injury survivors to the addictive nature of gambling. A brain injury can leave survivors prone to impulsive behavior, impaired reasoning, and suffering from a lack of insight into how their brain injury affects them.

These are often compounded by social isolation and can open the door to the high-risk world of gambling. This is a hugely well-resourced industry that could and should be doing so much more to identify and protect vulnerable people who do not possess the skills to fully recognize the dangers or comprehend the implications of their actions."
Later reports revealed that some of the money George lost had been refunded to him.
Karen Coughlan was another person who played extensively at 888 Casino. Despite entering a self-exclusion agreement with the online casino, she was able to lose more than £130,000 in just three weeks. A UKGC investigation revealed that more than 70,000 people were in a similar boat. Eventually, the online casino returned Karen's money and anyone else affected.
Multiple online gambling companies have now received fines in the UK for failing to adhere to strict responsible gambling protocols. Many online casinos have left the UK due to the significant increase in regulation.
For example, Betfair was fined and forced to repay more than £150,000 after the UKGC uncovered that it had failed to reasonably recognize explicit red flag behaviors in some of its clients. According to the report, the unnamed man begged the online gambling company to let him reverse his £150,000 withdrawal, which he later lost.
Online gambling companies licensed in the UK need to be more careful than ever, and it's clear the UKGC is ramping things up when it comes to responsible gambling.
Does More Need to Be Done to Help Problem Gamblers?
Most people agree that much more needs to be done to help those struggling with a gambling problem. Unfortunately, problem gambling still has quite a stigma attached to it. This means that many people are reluctant to come forward and seek help, even when their gambling is causing them significant hardships in life.
Another problem is that compulsive gambling is still not relatively well studied.
This means that a lot of GPs and doctors in the UK simply don't know how to go about treating the illness. While some drug trials in the USA have shown promise in helping problematic gamblers by using medications, there is still no widespread solution.
Therapy appears to be one of the most beneficial methods for helping problem gamblers. Still, one of the significant issues with this is that therapy can be costly. It is available on the NHS, but, as previously mentioned, problem gambling is still relatively new to be studied, and as a result of this, there are very few specialists who can help in the NHS in the UK.
Many critics argue that online gambling is becoming much more addictive than ever before. This is one of the reasons we have seen regulatory bodies like the UK's Gambling Commission start to step in. However, many believe that more measures need to be taken. Another big concern is offshore, un-licensed online casinos from Curaçao, which allow players to sign up and play it without any verification checks.
Crypto casinos are also a new concern as, again, most of them are licensed in Curaçao and do not require players to verify their identity before playing. Another worry is that players may end up losing lots of money when actually buying cryptocurrencies. Not to mention the fact that there are so many crypto scams out there; this is a worrying trend for experts, and they say something needs to be done to help players before it's too late.
The UK's national self-exclusion scheme is a great start, but much more needs to be done to help problem gamblers get the support they need.
What Other Responsible Gambling Tools Are Available at Online Gambling Websites?
While self-exclusion can be an excellent tool for many players, not everyone wants to stop online gambling. That is why there are several other responsible gambling tools available.
These tools are designed to allow you to put limits in place to help you manage how much time and money you are spending while gambling online. Below, we will be taking a look at some of the different responsible gambling tools you will find available at reputable online casinos:
1. Time-Outs
A timeout function is similar to self-exclusion in that it completely blocks access to your online gambling account for a certain period of time. However, it is designed for players who only want to take a short break, and typically, you can take a timeout for between 24 hours and six weeks.
A timeout is also different when compared to self-exclusion in the fact that once the time frame has elapsed, your online casino account will automatically be reopened. You do not need to manually reach out to a member of the casino's customer support team once the period of time has elapsed.
If you are playing at a UK licensed casino, then you will be able to set up a timeout function automatically. Casinos licensed outside of the UK may require you to manually contact the casino's customer support team in order to request a timeout.
2. Individual Self-Exclusion Scheme – Limited Use, Today
GAMSTOP is designed to be a comprehensive system to allow you to self-exclude from all online casinos that are licensed in the United Kingdom. However, there may be times when you only want to self-exclude from one specific casino, and in these situations, you can manually self-exclude from that specific casino.
However, we should point out that there are rules and regulations imposed by the UK Gambling Commission. If you choose to self-exclude from a casino, you will automatically be banned from playing at any of the casino's other websites that share the same online gambling license.
Like the timeout function, all UK-licensed casinos must allow players to self-exclude automatically. This means you do not need to contact a casino's support team member to block your account.
3. Reality Checks
Reality checks are a requirement for all UK-licensed casinos today, and while many players do not consider them to be overly helpful, they can help you to keep track of how much time and money you are spending on your gambling.
Reality checks are simply a message that pops up while you are playing (usually every 30 or 60 minutes), and it tells you how long you have been playing and how much money you have lost or won.
When the pop-up appears, you will be given the option to continue playing, or you can select to stop playing, which will automatically log you out of your account.
However, even if you choose to stop playing and are logged out of your account, you can log back in immediately. It is simply a tool to help you keep track of your time and money while gambling online.
4. Loss Limits
Loss limits are not available at all online casinos, and unfortunately, they are not yet required by the UK Gambling Commission. However, they can be pretty helpful, and they allow you to limit the maximum amount of money that you can lose within a specific period of time. For example, if you deposited £100, won £200, and had a loss limit of £50, your total balance would not be able to dip below £250.
Many players choose to set up a loss limit after they hit a big win to prevent them from losing too much of it. However, you should be aware that once you set up a loss limit, there is a 24-hour cooling-off period before you can lower it. An increase in your loss limit is available and is actioned immediately.
5. Deposit Limits
Deposit limits are probably the most common type of responsible gambling tool players use at online casinos. As the name suggests, a deposit limit allows you to control the amount of money that you can deposit into your online casino account on a daily, weekly, or monthly basis.
Once you set up a deposit limit and have reached the threshold that you set, you will no longer be able to deposit any more money into your online casino account until the period of time you selected has passed.
Like loss limits, deposit limits can be decreased immediately without you needing to wait around. However, if you choose to increase your deposit limit, you will need to wait 24 hours.
In the UK, all online casinos must allow players to set up a deposit limit, and you can do this manually, which means that you do not need to contact a member of the casino's customer support team to get set up. Most casinos will prompt you to set up a deposit limit as soon as you open your casino account, although it is not a mandatory requirement.
Related Articles