Cash Advance At Casino
By Alex Smith, Last updated Aug 10, 2023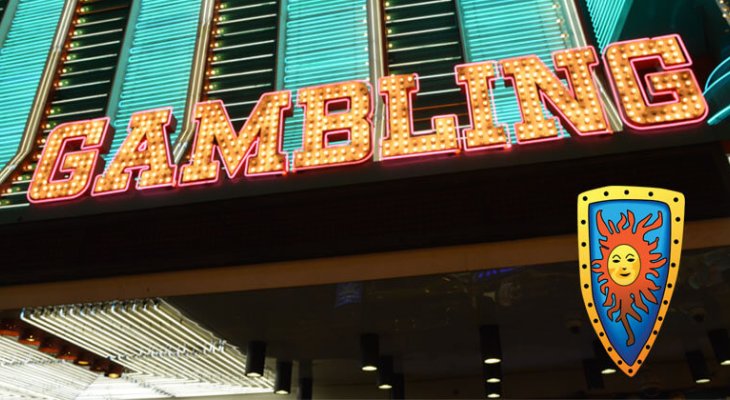 In the world of gambling, managing your finances wisely is the key to responsible gaming – and ensuring your sessions are primed for success. One of the services offered at some land-based casinos is called a cash advance – and it's a way of getting gambling money in the form of credit – usually found in US, Vegas-based casinos.
In this detailed blog, we will dive into the workings of casino cash advances. We'll explain what they are, how they work, and discuss their potential advantages and disadvantages. Please note casinos in the UK can no longer accept credit cards, and, as a result, cash advances aren't available in the UK, both at land-based casinos and online gambling sites.
What Are Casino Cash Advances?
Casino cash advances are financial services provided by the casino or, sometimes, affiliated credit card company providers that allow players to access funds directly from their credit cards. These advances offer an instant solution to those who want to get more chips and keep gambling, even if they've already exceeded their gambling budget or don't have any available funds on their debit card. Cash advances serve as a short-term loan, allowing you to take money from your credit card and turn it into physical cash/chips, which you can use at the casino.
A cash advance at a casino is similar in essence to a traditional cash advance obtained from a credit card, although it's exclusive to a gaming environment. The service is often integrated into the casino's banking operations, designed to provide seamless, fast, and easy access to funds.
Not all credit and debit cards will work with a cash advance, and some card issuers will automatically block transactions at casinos – especially in the online gambling world. The credit card industry has a notorious dislike of gambling. While a gambling establishment is legally allowed to offer cash advances, card issuers have no duty to accept them automatically.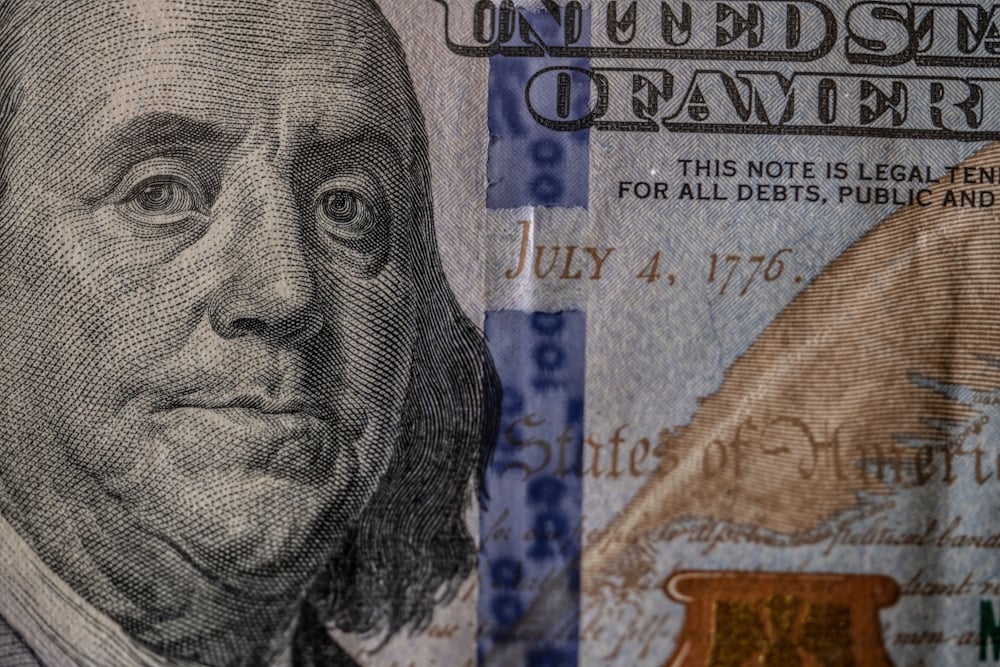 How Does A Casino Cash Advance Work?
A casino cash advance works much like an ATM. If a player decides they want to continue gaming but are out of cash, they can use one of the special cash advance machines or head to a traditional counter, insert their credit or debit card, and enter their PIN to request a specific amount of cash. Once approved, the casino gives the cash directly to the player.
A casino cash advance is often provided through a third-party financial provider who authorizes and processes the transaction. The amount advanced is then charged to your card account and subjected to your financial institution's stipulated interest and fees. Essentially, you are borrowing money from your credit or debit card and will be required to repay it according to the terms and conditions of your card issuer.
Whether you collect your money at the cashier window or directly from the cashier's cage depends on the casino you're playing at. Some establishments will also simply give you cash at the machine – so once you enter your PIN number, the credit card cash will automatically be dispensed.
Advantages of Casino Cash Advances
Casino cash advances can, in certain circumstances, offer a number of potential advantages. Firstly, they offer immediate access to cash, eliminating the need to carry large sums of money when visiting a casino. This can benefit security, offering peace of mind to players who prefer not to carry physical cash to the casino.
A casino cash advance made using a credit card is also available 24 hours a day, seven days a week, at the vast majority of casinos. This allows players to get cash regardless of what time they're playing – and most land-based casinos have done their best to make the process as easy and hassle-free as possible.
Disadvantages of Casino Cash Advances
Despite the benefits, casino cash advances come with several drawbacks that any player needs to be aware of. In fact, they're almost always considered to be a bad idea – and this is why many countries have passed specific laws banning the use of a credit line at casinos. As mentioned earlier, many credit card companies also do not allow cash advances at casinos – and if they do, very high fees are usually applicable.
That's because most financial institutions treat cash advances as short-term loans. As a result, they charge significant interest rates, often higher than those applied to regular purchases. This becomes more apparent if they detect that the transaction is gambling – meaning a higher fee will be applied to access your credit card cash.
Additionally, unlike a regular credit card purchase, cash advances have no grace period; interest starts to be payable immediately after the transaction. This can result in a large debt if not managed wisely, and it's one of the main reasons why most people consider cash advances to fuel irresponsible gambling.
Another concern is that easy access to additional funds may encourage problem gambling. Players may be tempted to borrow more money than they can afford to repay, leading to significant financial problems. As a credit card can often have very high limits, these cash advances often mean that gamblers can access a lot more money than they actually have – leading to many financial issues later.
Finally, continual use of cash advances can wreak havoc on your credit score. Frequent cash advance activity may signal to credit bureaus that a borrower is experiencing financial hardship – owing to their need for constant cash – so if you decide to take a cash advance, it's wise to do so occasionally and not regularly.
What Is a Cash Advance Fee?
A cash advance fee is an extra charge that you have to pay when you take out a cash advance. This includes a casino cash advance. Think of it as a service fee for getting instant cash. When you borrow money from your credit card, the bank or financial institution that issued your card does not do this for free. They charge a fee for this service; they're in the business of making money, after all, and if you use a credit card regularly, you'll already be aware of this.
This fee can be fixed, like $10 or $20. But most times, it is a percentage of the money you take out. This means if you take out more money, the fee gets bigger too. So, if the fee is 3% and you take out $100, you will have to pay $3 as a fee. But if you take out $200, you pay $6.
This fee is added to the amount of money you owe on your credit card. So, if you took a cash advance of $100, and the fee is $3, you would now owe $103. To make matters worse, you also are usually required to pay interest on the full amount, which includes the fee.
As a result, a cash advance fee can make borrowing money more expensive. This is why it is essential to understand how much you will be charged before you take a cash advance.
Things To Consider Before Getting a Casino Cash Advance
If you're thinking of getting a cash advance at a casino, there are a wide variety of factors you should consider before actually getting it. Below, we're going to walk you through some of the core things to think about – and we strongly recommend that you take these into account to avoid getting into financial problems or gambling more than you can afford.
Do you really need it? Cash advances can be costly because of the fees and high-interest rates. So, you first need to ask yourself if you really need the money. If it's for something you want but don't need, it's better to wait and save up. Gambling should never be seen as a necessity – and as a result of this, there are almost never any situations where taking out a cash advance is recommended in a casino.
Understand the cost: Always find out how much the cash advance fee is and how much interest you'll be charged. This will help you understand the real cost of the cash advance. You'll see how much more you have to pay back – and remember, even if you have a high credit limit, advances made at land-based casinos are always subject to higher fees as they're gambling transactions – something most card issuers don't generally like.
Think about your budget: Will you be able to pay back the cash advance? You must remember that you will need to pay back more than you borrowed because of the fee and interest. If you can't pay it back, you could end up in more debt – which is another reason why advances at land-based casinos are rarely advisable.
Check the impact on your credit score: Borrowing too much or too often can hurt your credit score. This can make it harder to get loans or credit cards in the future. Some credit card company terms and conditions even go as far as to state that continual advances
The temptation to gamble more: If you're thinking about a cash advance in a casino, consider if it will make you gamble more than you can afford. If you lose, you lose the money you borrowed and have to pay back the cash advance with interest.
Have a repayment plan: Always have a plan for how you will pay back the cash advance. However, while it's advisable to have a repayment plan in place, you should never have to worry about day-to-day payments as a result of taking a cash advance – especially when it's taken out at a casino.
As a general rule of thumb, cash advances should only be used for emergencies. They are not a good idea for regular use because they are too expensive, and this becomes even more prevalent when it comes to gambling. Of course, it's your money and your decision. But it's important to think carefully before getting a cash advance. It can be helpful in an emergency but can also create more financial problems if not used wisely.
Here at Casinomeister, we'd never recommend using advances at casinos; doing so is just asking for problems, and we're actually happy that credit card gambling is outlawed in several countries, as it just sets people up for problems.
Related Articles you sould read
Ayezee, once a popular figure in the casino streaming community, was at the centre of a storm of controversy a couple of years ago. Previously known for his fast-paced, action-packed and engaging "real casino" streams, questions started to arise from his large following of viewers due to his near-endless winning streaks. Sure enough, allegations started to surface that Ayezee was not playing fair.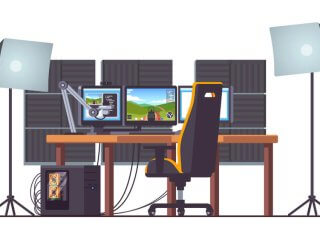 Since its launch, Casumo Casino, one of the most well-known and innovative online casinos, has significantly impacted the global casino stage. Accredited here at Casinomeister, this Malta-based casino has continuously worked hard to revolutionise the gaming experience for its users, from integrating a vast array of games into its platform to processing withdrawals as quickly as possible.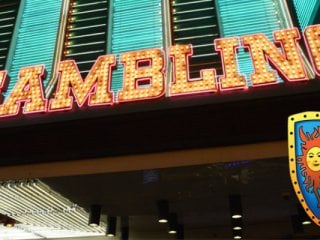 If you're a regular at betting sites, you'll likely already be familiar with the perils of account restrictions. This page will determine what to do if you find your Bet365 account restricted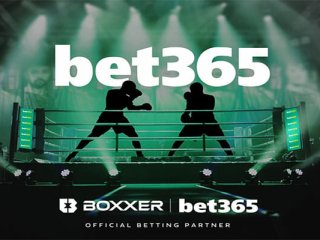 Slotland Casino is one of the oldest online casinos running – first opening its virtual doors in 2008. The online casino is owned and operated by a company called Slotland Entertainment, and they've built a pretty solid brand over the past two decades. However, did you know that Slot Land Casino has sister sites? This page will look at what this means – and what other brands Slotland Entertainment operates.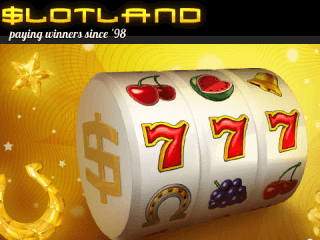 If you're looking to play online casino games, there's a strong chance you will have heard of Microgaming before. They're one of the biggest names in the online gambling world, and Microgaming slots are some of the most popular.