How to Dress for a Night at the Casino
By Alex Smith Apr 29, 2022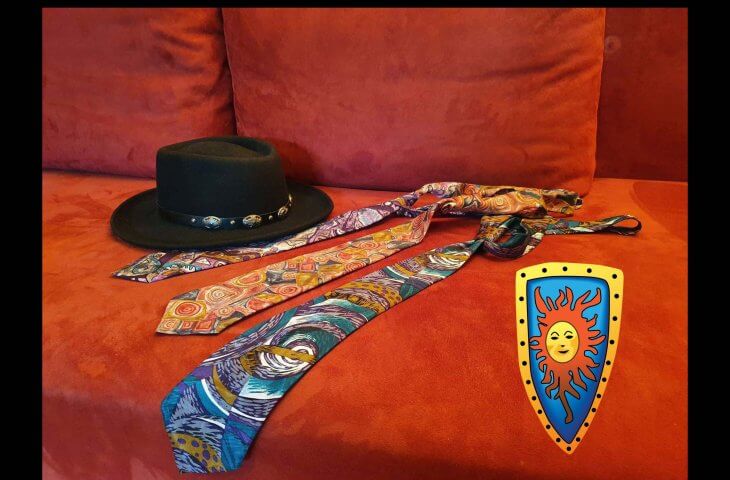 A night out at the casino is a great way to get dressed up, look fancy – and hopefully look a million dollars as you win a million dollars – but if you're not a regular at land-based casinos, you may have no idea about what to wear.
For example, with each land-based casino having a different dress code – you can find more formal, relaxed, and black-tie dress codes – it can all get confusing.
And, if you're looking to fit among the regulars and make sure you're wearing the correct dress code – or want to know what to wear to a casino – then this guide is for you. Check out our simple tips and tricks below to discover how you can look and feel the part on your big night out! Here are some tips on how to dress for a night at the casino.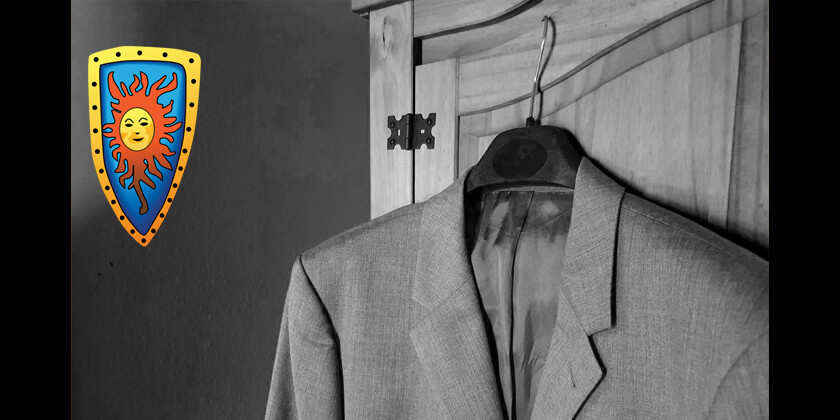 Find Out The Venue's Dress Code
The first thing you need to do is find out the casino dress code. This is arguably the most crucial step on this list – and, as we just mentioned, every land-based casino has slightly different dress codes, and one casino's dress code can vary significantly from another.
At the bottom of this page, we've also given you a quick guide on what each dress code means – so if you're confused about what specific dress codes are, check it out.
Thankfully, it's usually easy to find the dress code; most land-based casinos will tell you the dress code on their website. Although, if you don't see this information available, you can email or phone the venue or reach out to them on social media.
This may seem like common sense, but it's usually pretty easy to find out what the casino dress code is based on the kind of venue. For example, a formal dress code may be required if you're heading to a renowned casino. However, the dress codes for walk-in casinos that are open 24 hours a day, 7 days a week, are likely more casual, not requiring you to wear cocktail dresses or a white dress shirt.
Look at Photos
If you still don't quite know what the proper dress code is for a venue – maybe you can't get through to anyone, or maybe you're in a country where you don't speak the same language – there's quite a nifty little trick that you can use to get an idea of what to wear.
Try to find an online photo gallery – maybe on the casino's website – or use social media websites like Instagram. You can also check out a website like TripAdvisor. This may sound like an obvious solution, but it's actually surprisingly effective – and this allows you to see inside the casino, perhaps at previous events or parties and see what other people are wearing.
Aside from seeing the dress code people are adhering to, looking at photos also allows you to get an idea of how formal (or informal) the casino is. For example, you should be able to tell quickly whether the casino is fancy or not. This allows you to get a much better idea about the 'identity' of the casino and whether cocktail dresses or black-tie outfits are required or whether a casual dress is sufficient.
However, you don't want to rely entirely on this; some land-based casinos may host special one-off events where people dress up. It's important that you check out multiple photos and sources to ensure you don't just see pictures from one particular event.
Talk With Friends, Colleagues and Acquaintances
It's also really important to consider the night's context; for example, are you heading to the casino with friends? If so, you can send them a message on WhatsApp and ask what they're wearing to make sure you're dressing to the same dress code!
However, if you've been invited to a formal event, you can reach out to the event organizer; check whether the land-based casino has a dress code and whether the event organizer also has their own dress code. For example, the casino may have a specific dress code, but if the event is in a private suite for a party, you may be able to wear pretty much anything you like.
Social Media also comes into play here – and you can ask your Facebook friends their thoughts, check out the most recent Instagram posts from the casino or even look on YouTube at vloggers and even professional gamblers! Some of the bigger casinos, like MGM Resorts, even have dedicated videos on their YouTube channels detailing etiquette, fashion and dress codes at their casinos!
Plan, Plan, Plan – and Have a Backup Plan!
When you're planning your outfit, whether it's a black-tie event requiring a cocktail dress or something more casual – it's also worth thinking about what you'd actually be doing at the casino and what you'll be doing afterwards.
For example, you may play poker for a few hours at the casino – but if you're heading to a nightclub or bar after you finish playing, you need to think in terms of practicality and make sure your outfit is suitable for all facets of your evening.
If your situation allows you to, it can be useful to bring a spare change of clothes with you – don't forget to bring extra shoes if you're wearing formal shoes in the casino! This allows you to dress in style for the casino but slip into something a bit more comfortable once you've finished and you and your friends decide to move on to the next venue.
One little tip that's well-worth pointing out is that most land-based casinos now offer locker rooms where you can leave your personal items and spare clothes. This is really useful because you don't have to carry them around with you!
Shopping Spree Required?
If you're planning to go to a major event, there are times when you may find that you don't have the required outfit – and in this scenario, you may find yourself in a situation where you need to purchase a new outfit. Below, we will look at some top tips and things to consider if you need to purchase a new outfit for your big night out at the casino.
Decide On Your Budget
The first thing that you need to decide upon is your budget. For example, you'd be surprised at just how much things like a floor-length gown or a white tie outfit can cost you – especially if you want good quality garments. Before shopping, it's worth setting a budget you're happy to stick to.
While some land-based casinos have on-site stores where you can buy everything you need for your night out, these are usually very expensive. If you are working with a slightly lower budget, it's probably worth having a look around before the night to avoid spending more money than you're comfortable with.
Also worth considering is that you don't always need to buy something new; for example, you may have friends or family members that have the outfit (or parts of it) that you need, and by borrowing this, you could save a huge amount of money.
Another option is to check out your local charity shops; while there's still some stigma about shopping from charity shops, for some reason, they're great places to pick up bargains – and you're also helping support worthwhile charities as well!
Spend The Extra To Get Fitted Clothes
If – and only if – you are planning to invest in a brand new outfit for your big trip to the casino, it may be well-worth you spending a little extra money on getting your clothes fitted. This really can make a world of difference. If you purchase your clothes from the rack without getting them professionally fitted, you may end up with ill-fitting clothes that feel strange on your body and don't necessarily show off your best features.
Ideally, you should know your measurements before you head to the clothing store – but most high-end shops will be happy to measure you up free of charge. Try to go in knowing your waist, chest and shoulder measurements.
Another alternative is to ask a tailor to adjust your clothes; this can be useful in situations where you've already purchased your clothing or you're on a limited budget and can't afford to get fitted clothes. Finding someone to do your alternations is easy, and a quick Google search should be able to show you a list of alteration shops in your local area.
Invest In High-Quality Shoes
It may sound as though we're telling you how to dress in this guide, but in reality, we're just trying to make sure that you don't accidentally turn up to the casino dressed in a way that's not suitable for the occasion. That's one of the reasons why we strongly recommend you to invest in a quality pair of shoes if you're getting a new outfit for the event – and it should go without saying that shows are a critical part of your casino outfit.
For example, if you're wearing a tux or white tie outfit, your shoes should always match, both in style and colour. This doesn't mean you should wear something you feel uncomfortable in – just that they should at least match.
As a general rule of thumb, we'd avoid wearing sneakers, flip-flops, sandals, or other super-casual wear unless there's a specific reason to.
Choose Your Accessories
Regardless of whether you're a man or a woman, the accessories you wear to a casino can greatly impact your overall outfit and appearance. After all, if this is a big night out – the type you only have a couple of times per year – there's no better feeling than going all out and looking your best.
For example, for the women, consider matching cocktail dresses with matching clutch bags, pouches and purses; cute hair accessories and clips, glamorous shawls and stunning earrings can help to complete the look. Of course, other jewelry like bracelets and necklaces can add to the glam factor even more.
If you're a male attending a black-tie event, try to make your look as sophisticated as possible. You can dress the same way you would if you were heading to the opera, but feel free to spice things up and add a little bit of flash and bling if you feel comfortable doing so!
If you're wearing a suit, why not consider spicing up your look with a pair of nice cufflinks? Maybe it's time to bring out that special watch that you only put on for special occasions, and maybe you can match it with a smart tie – one that's been in the wardrobe just waiting for an opportunity to be worn!
Provided you stick to casino dress codes, you'll find that you can wear pretty much anything you want – but try to keep things classy!
Check If You're Comfortable
Before you head to the casino, you must try on the outfit beforehand – because you want to make sure that you're comfortable wearing it. There's nothing worse than getting ready to go out and putting the effort in only to find that a couple of hours in, the soles of your feet are on fire, your tux is far too tight – or you're constantly readjusting.
Remember, a proper night out at the casino can be a very long night – if it ends at all – and casinos are also very big places, especially in the USA, so you may find yourself doing a surprising amount of walking.
Spend a bit of time trying on your outfit before the big night, as this gives you plenty of time to make any necessary adjustments.
Avoid These Rookie Mistakes
Whether you're purchasing a new outfit, renting one from a store or borrowing one from a friend, it's important that you take special care to understand whether your clothes or shoes need any special attention. You should also check that your outfit is in a suitable condition before you leave for your big night out.
It may sound simple, but you also want to ensure that you've put on your outfit correctly – especially if it's a new outfit you haven't worn before. For example, men will want to make sure that they've left the bottom button of their tux undone, while women will want to ensure they have a spare change of shoes if they're wearing heels to allow them to head out after the night at the casino.
Ultimately, understanding what to wear to a casino doesn't have to be a complicated task – but it does require you to do a little bit of thinking and planning ahead, and doing so can save you a lot of time and effort later down the line.
Understanding Dress Codes
When looking at what to wear to a casino, you'll typically come across a few different casino dress codes – and below, we'll look at some of the ones you're most likely to come across.
White Tie, Full Evening Dress, Dress Suit & Tails
While a white-tie event is quite rare at land-based casinos, here are some of the things you'll be expected to wear:
White plain or pleated button-up evening shirt with a wing collar and double cuffs
Black tailcoat
White bowtie
Cufflinks
A white evening waistcoat
Black trousers
Black socks
Black lace-up shoes
A full-length dress suitable as formal evening attire
Fine jewellery
Small evening bag, evening coat and, occasionally, gloves
High-heels or flat shoes of fine, matching material
Black Tie, Dinner Jackets, Cocktail Dress & Tuxedos
A black-tie event at land-based casinos is quite common – and here are some of the things you can wear:
White evening shirt with a turn-down collar and double cuffs, or a plain white silk shirt with buttons (no ruffles or frills)
Black dinner jacket
Black trousers
Cufflinks and studs
Black bow tie
Black socks
Black lace-up shoes
Cummerbunds
Optional black waistcoat
White handkerchief
A long evening dress or skirt (it doesn't need to be black)
A fitted cocktail dress with tights
Fine jewelry
Evening bag and evening coat
High-heels or flat shoes of smart material
Formal & Semi-Formal
A formal dress code usually includes:
A dress or evening shirt
Suit
A tie
Black lace-up shoes
A cocktail dress or pantsuit of any colour
An evening bag and evening coat
High-heels, flats or pumps of smart material
Smart Casual & Others
If the dress code is smart casual, you can get away with things like a dress or simple evening shirt, slacks, khakis or chinos and a pair of smart shoes – the colour rarely matters.
If it's summer, you can also wear a mid-length dress, a pair of chino shorts and a smart shirt and casual shoes – but flip flops are a big no-no!
Related Articles