The 8 Unluckiest Men In The World
By Alex Smith May 19, 2022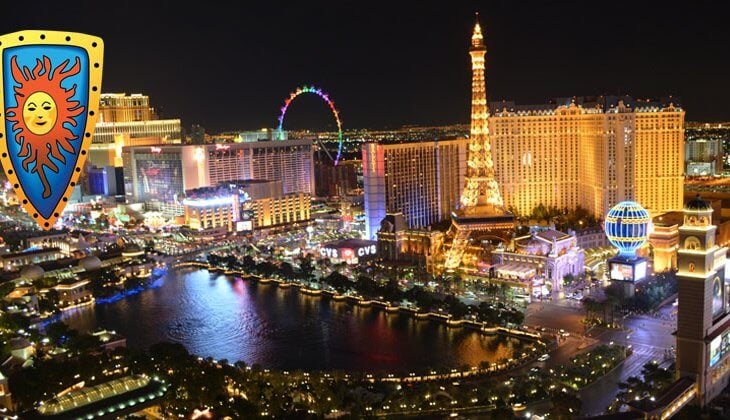 If you head to any land-based casino, you are likely to see some players following superstitions to try and help them win. This could include having a lucky charm at the table with them or carrying out small superstitious acts.
While most of us realize that luck is just that – luck – some people in the world seem to have had a slightly rougher time than most of us. On this page, we will look at eight of the unluckiest men in the world.
1. Frane Selak – Car Crashes, a Train Crash… Even Plane Crashes!
This could be the luckiest or unluckiest man on the planet; that's up to you to decide. From Croatia, Selak, who lived to be 87 years old, had seven near-death experiences. He was sucked out of an airplane, survived a train crash, survived a bus crash into a river, survived two car fires, was hit by a bus, and even narrowly avoided a 300-foot drop after a car crash.
His near-death experiences began in 1962. Selak rode a train through a canyon in Croatia, and the train derailed. It subsequently crashed into a river. Selak was pulled to safety by an unnamed stranger. Unfortunately, 17 people died as a result of the crash.
However, in the later years of his life, Selak saw his fortunes reversed; he reportedly won a significant amount of money playing the lottery, which means he is often considered both the luckiest and the unluckiest man on planet Earth.
Unfortunately, in recent years, some have started to speculate on the validity of Selak's claims. None of his near-death experiences have ever been independently verified. Reporters claim that some of his accounts have even been 'inconsistent' with the truth. However, others argue that the long period of time since the accidents happened means details will naturally be blurred when recounted.
Selak passed away at the age of 86. However, many still regard him as the world's unluckiest man – even if it is a potential embellishment of the truth at times!
2. Costis Mitsotakis – The Only Person NOT To Win!
Costis Mitsotakis is a Greek filmmaker. He was born around the time of World War II. He's also regularly dubbed the world's unluckiest man, and, when you look into it – it's fair to say he is incredibly unlucky. While no plane crashed that he was on, and no nuclear attack took place around him, he was the only resident in a small Spanish town who didn't win a share of a whopping $922 million lottery jackpot!
All residents in the town – bar Mitsotakis – decided to purchase a lotto ticket for the upcoming El Gordo lottery! However, he didn't feel like it was worth it – so he didn't buy one!
So, as sod's law dictates, everyone else only went ahead and won! This crowns him as one of the unluckiest people in the world, although he didn't allow his lousy luck to hamper him in life. He actually turned his story into a film!
3. Martyn Tott – Only Minor Injuries from Lightning!
Martyn Tott is a man from the UK, and he's widely regarded as one of the unluckiest people in the world! Back in 2001, Tott and his wife at the time turned on the TV. They saw an appeal for what was an unclaimed lottery ticket winner to come forward and claim a £3 million prize. He realized he held the winning ticket – but there was a problem.
It turns out he and his wife had LOST the ticket. Because the lottery's operators' classes lost tickets as having a different time frame than standard tickets, the organizers of the lottery – Camelot – refused to payout. Tott and his wife made national (and global) headlines. He's one of the country's unluckiest people, despite not being involved with a malfunctioning plane door or surrounded by nuclear bombs!
4. Roy Sullivan
Roy Sullivan has endured a fierce bout of bad luck in his life. He's been caught in lightning no less than seven times! Previously a park ranger in the United States, Sullivan's bad luck started in 1969.
He currently holds the Guinness World Record for "surviving more lightning strikes than anyone else." Despite these strikes, Sullivan only suffered minor upper body burns and, on one occasion, a broken arm. All seven of these strikes were documented by the superintendent of Shenandoah National Park, R. Tyler Hoskins.
Unfortunately, Roy Sullivan suffered severe mental health problems in life. It's not clear whether these were caused by the lightning strikes. On the morning of September 28, 1983, Roy Sullivan committed suicide. He shot himself in the head and passed away at 71.
In his honor, two of his ranger hats are on display at two different Guinness World Exhibit Halls. These are located in New York City and South Carolina.
5. Melanie Martinez
The media have crowned Melanie Martinez as the unluckiest woman in America. When it comes to hurricanes, it's like she has a curse hovering over her. During her time living in Louisiana, Melanie Martinez lost a staggering five homes to hurricanes.
Working as a school bus driver, she didn't have the means to rebuild these homes. Thankfully, insurance and the goodwill of strangers helped her through tough times. After her last home loss, in 2012, a reality TV makeover series helped her out. They spent more than $20,000 remodeling her home!
To our knowledge, her remodeled home hasn't been destroyed by a hurricane – yet. We're fearful for the future, however!
6. Jason & Jenny Cairns-Lawrence
Jason & Jenny Cairns-Lawrence are a couple from the United Kingdom. They liked to travel frequently. However, trouble appeared to follow them. They chose to go on holiday to three cities targeted by terrorist attacks.
Firstly, they were vacationing in New York City during the terrifying events of 9/11. Just a few years later, in 2005, they were in London. This coincided with the horrifying suicide bombings that haunted the city.
Jason & Jenny Cairns-Lawrence decided to venture to Mumbai, India, three years later. This was back in 2008. Unfortunately, several famous landmarks were targeted by terrorists while they were there. Luckily, Jason & Jenny Cairns-Lawrence didn't come to any harm.
It's unlikely that many of us would choose to go away on holiday with Jason & Jenny Cairns-Lawrence. And to be honest, it's not hard to see why. Thankfully, they're OK and unharmed. However, they've experienced traumatic memories.
7. John Lyne
John Lyne is a man from the United Kingdom that's been given the unofficial title of 'Britain's unluckiest man.' His life is crammed with unlucky, sad events. The most recent, up-to-date reports estimate that John Lyne has endured 16 major accidents.
First of all, John Lyne fell off a horse and cart. Luckily, he didn't sustain any injuries. He was then run over by a van, and shortly after, he fell into a maintenance hole! Later on, he was also struck by lightning. It's unclear whether he sustained any injuries due to these strikes.
His car caught fire, he had an accident while in a mine, and he also fell out of a tree and broke his arm on the bus. Ironically, he was on the bus on the way BACK from the hospital after being treated for his broken arm!
The last time we saw John Lyne mentioned was back in 2006. This was a Daily Mail article stating he was 54 years old. That would make him around 70 years old today. Hopefully, he's continued to cheat death! We can't imagine people on a plane ride with him would be happy!
8. Josef Reiner
When it comes to gambling, Josef Reiner is one of the unluckiest men to have ever lived. Josef Reiner is an Australian, and he loved to gamble. It's reported he loved to head to his local casino and play casino table games like baccarat, blackjack, and roulette.
However, to avoid telling his wife he'd lost a lot of money, he allegedly faked an assault on himself. This was to avoid the shame of admitting to his wife he'd lost more than $4,000 playing roulette.
After losing all of the money, Josef Reiner decided he would claim to have been robbed. To make things look as realistic as possible, Josef Reiner broke his own nose, jaw, and arm. Unfortunately, his secret didn't stay secret for long.
Little is known about the aftermath. It's unclear whether Josef Reiner faced any legal repercussions for his deceit. However, we'd hazard a guess that no legal penalty would compare to the punishment his wife would dish out to him!
This is a great lesson; only ever gamble with money you can afford to lose! And, if you do have a losing session, don't lie, like Josef Reiner!
Related Articles