Conservative Party Leadership Runners and Riders
By Dave Sawyer Jul 18, 2022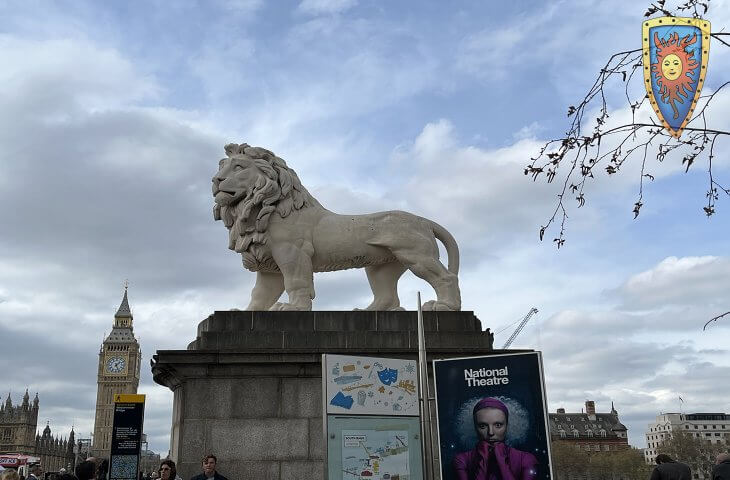 If you live in the UK and unless you live in a remote location without access to the internet, television, radio or print media, you will all too be aware that politics at Westminster is dominating the news left, right and centre, with the race to replace Boris Johnson hotting up.
I have put off writing this article until the start of this week, to ascertain how each of the five remaining candidates fared during the televised live debates, firstly on Channel 4 on Friday evening and ITV last night, with the field having already been whittled down from an initial 11, to the final five.
So instead of waxing lyrical about who or what I would personally like ( My own views I will no doubt make you all aware in the Political Rants Forum here on Casinomeister! ).
In no particular order of preference here are the remaining 'Runners and Riders' hoping to replace the outgoing Prime Minister Boris Johnson on the Power Seat in Number 10 Downing Street:
Rishi Sunak
Are you 'Ready for Rishi'? Rishi certainly has been ready for this leadership campaign after it being revealed that he registered ReadyForRishi.com back on the 23rd December 2021, now redirecting to Ready4Rishi.com which was registered only 12 days ago on the 6th July 2022. So it does beg the question, has Rishi been working behind Boris's back these past six months? If so not a good look!
A fact that has also not gone down too well with the membership of the Conservative Party. Mix in the fact he like Johnson also received a fixed penalty notice for 'Party Gate' and he has increased taxes to their highest level in 70 years. Not forgetting the small issue of his near billionaire wife's Non Dom status, these snippets of information may take the shine off Sunak's polished campaign.
This all said and done, Sunak has now been installed as slight favourite after two rounds of televised debates and Bet365 have him currently placed at 11/10 to be unveiled as the UK's new Prime Minister on 5th September.
Tom Tugendhat
Tom Tugendhat the conservative member of parliament back bencher who has never held as of yet a ministerial post, is currently in 5th place among Tory Party MP's, receiving the least amount of MP votes at the last 1922 ballot held on Thursday evening, where Tugendhat's support surprisingly dropped to 32 votes.
No stranger from telling anyone and everyone that will listen that he has once upon a time served in the UK armed forces, Tugendhat has coped quite well under the national spotlight and the process of the televised live debates.
If anything Tugendhat getting to the last five is an achievement in itself. However, the bookies are of the view that he will be exiting stage left come this evening after the Conservative Party MP's make their third ballot later this afternoon.
However, if you fancy a cheeky punt on 'breath of fresh air' Tom, then Unibet have him priced currently at a long shot 40/1 price.
Penny Mordaunt
Penny for your thoughts anyone? Penny Mordaunt the former Secretary of Defence who was unceremoniously sacked by Boris Johnson after only weeks in the role after he was elected Prime Minister in July 2019, replacing the outgoing Theresa May.
Initially the run away favourite according to the pollsters YouGov among conservative party members, who would see off any of the remaining five should she get into the final two.
Mordaunt's star has started to wane somewhat as sections of the Main Stream Media have taken a dislike to her and exposed her alternating views, on trans rights in particular.
Conservative party members are not fans of wokeism so it would seem, and as such Penny Mordaunt is now ranked second or third favourite to enter Number 10, depending on which bookmaker site you visit.
Liz Truss
The current Foreign Secretary Liz Truss is like Sunak, another big heavyweight member of  Boris Johnson's cabinet, that is standing in the race to become the UK's next Prime Minister.
Many of you reading this will be aware that Truss was subjected to barbs from the Russian Foreign Minister back at the beginning of February when they met in Moscow, just prior to Russia's decision to invade their neighbour Ukraine. Whereby Lavrov stated at a jointly held press conference, that speaking with her was similar to talking to a deaf person!
Slow to get out of the blocks launching her campaign and a pretty 'meh' performance in the first televised debate on Channel 4, her standing was undoubtedly improved last night on ITV, where she put number one favourite Rishi Sunak right back in his box.
Well she at least did from my own opinion, but then I do not have a vote ( There I have said it, I am not a member of the Conservative Party! ).
With current odds of just above 3/1, Truss's price may well appeal to many.
Kemi Badenoch
Like Tom Tugendhat, Kemi Badenoch is arguably the least high profile of the five remaining candidates vying for the prize of Tory Party leader and Prime Minister, but Badenoch who entered parliament as a result of the June 2017 General Election does come with ministerial experience.
With Badenoch having held the positions of Minister of State for Local Government, Faith and Communities and also Minister of State for Equalities, until her resignation on 6th July.
Initially priced as a rank outsider, her performances in both televised debates has raised her stock considerably with the party membership and were it not for the fact the majority of the parliamentary party are unlikely to side with her campaign, she would have a very good chance in a run off vote if she reached the final two.
The prices at bookmakers for Badenoch however, reflect her lack of perceived support from Tory Party MP's and currently at the time of writing, prices of around 10/1 seem the norm.
Let us know what you think, do you have a preference, or like many are you just sick of the Tory Party? As such I have started a thread concerning the leadership contest over on the forum here.