Casino Games With Best Odds
By Alex Smith, Last updated Jul 18, 2023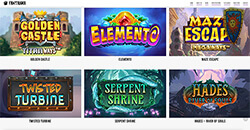 If you find yourself wondering about the best casino games to play – games that have the lowest house edge and offer the best odds – then this page is designed for you. With so many different online casino games available today, it can often be difficult to know which casino games to play and which to avoid. We will look at some of the best games you can play with high house edges.
However, before we get into the specifics, let's look at what the house edge is – and how it impacts the gameplay and profitability of casino games.
Check out our team's favorite slots!
Understanding The House Edge Of a Casino Game
Casinos are in the business to make money – and it stands to reason that when you play casino games, you're technically up against it. Otherwise, how else would casinos be able to operate and function as a business.
However, most players don't realize how online casinos actually make their money. In most cases, it's through what's known as the house edge.
The house edge is the long-term advantage that a casino can expect to win from certain games; for example, let's imagine a video slot with a house edge of 97%. This means that in the long run (and we're sometimes talking hundreds of millions of spins), the slot machine will typically payout 97% of all money played through it. In other words, the casino can expect to make a profit of 3%.
This may not sound like much, but when you consider the millions of players who gamble online every day, you soon start to see just how much casino slot games and other casino table games can earn for the casinos. In general, the higher the house edge, the worse the odds are for the player. The goal, certainly when playing casino table games that player's decisions can somewhat influence, is to reduce the house edge to as low as possible.
Below, we will look at the odds of winning a wide variety of different casino games, looking at the house edge of the games, what to look for when playing slots, and which games you should avoid if you want to improve your chances of winning.
Top Table Games To Play At Online Casinos With The Best Odds
Blackjack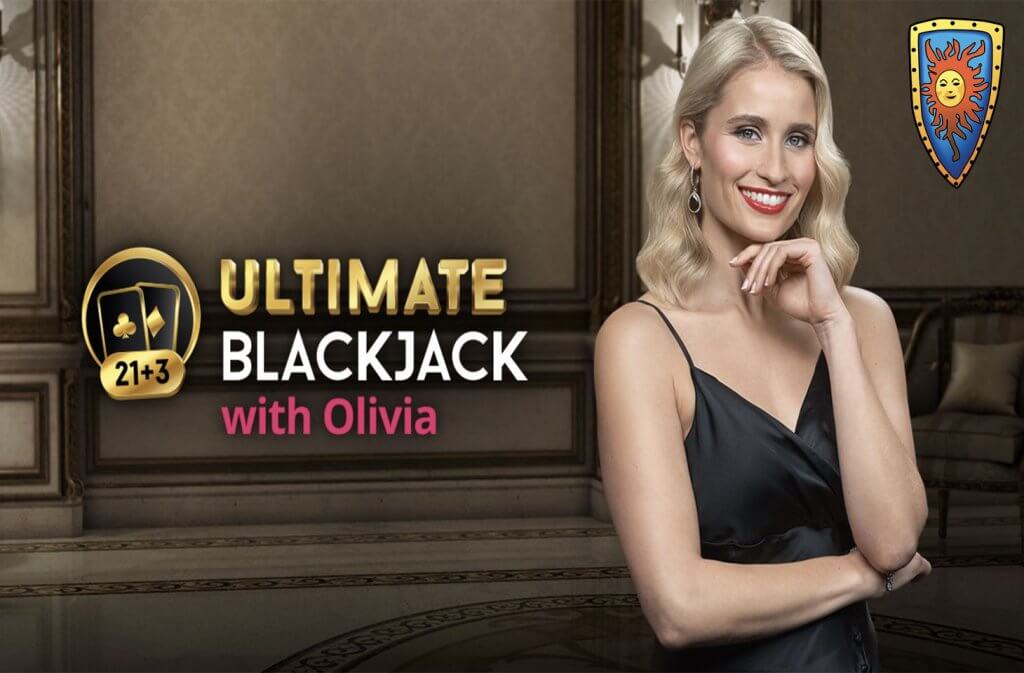 One of the best casino games you can play in a casino – and this includes both online casinos and land-based casinos – is Blackjack. When played correctly, it's possible to reduce the house edge of Blackjack to as little as 0.72%. This is achieved by following something called basic strategy, a set of mathematical rules you should follow when playing the game to ensure that you're minimizing the house edge as much as possible.
One of the best things about Blackjack is that it doesn't matter whether you're playing online, in land-based casinos, or even a live dealer casino version of the game – the payouts are almost always the same. There are sometimes variations on the games. For example, whether the dealer hits on soft 17s or not, generally speaking, the rules don't change. You don't have to worry too much about adjusting your strategy depending on where you play.
While rarer, there's also another version of Blackjack called Pontoon, a version of the game can see the house edge reduced to as little as 0.34% when an optimal strategy is played. While the game differs from Blackjack in a few ways, generally speaking, the gameplay is relatively similar, with a few nuances you need to be aware of.
There's also one other strategy that some players employ when playing Blackjack – card counting. While it's not possible at online-based casinos, it's a feasible option in certain land-based casinos. It involves counting the number of cards in play to reduce the house edge. When done correctly, card counting can be more profitable than any other casino game in the long run, and it's possible to reduce the house edge and even tilt it into a positive figure!
Baccarat
If you've ever watched casino games played out in movies and TV shows, there's a pretty good chance that you'll see Baccarat played. It's one of the most popular casino games globally because it's easy to play and enjoyable, and it offers one of the lowest house edge percentages of all casino games. For example, when playing the best possible version of the game, the house edge of Baccarat can be reduced to as little as 1.06%.
You'll find the game offered in a wide variety of variations, including Baccarat Mini, Baccarat Banque, Punto Banco, and Chemin de Fer – the latter of which is widely considered the original name the game. Whenever playing casino games, there's usually a wide variety of different options you have for betting. While Baccarat does offer more than one betting option, there are far fewer than most casino table games, with most variations of the game offering just three bets; Player, Banker and Tie.
If you're looking to improve the house edge, you should stay away from the tie bet. It may look appealing, offering payouts of up to 8/1, but the house edge is quite high. You should try to play the Banker bet where possible, as this offers the lowest house edge in the game. However, if you place a bet on the Banker option and win, the casino will take a 5% commission.
Roulette
Roulette is one of the oldest casino table games on the planet. It may not offer the best odds in the world compared to other casino games, but it does pretty well. If you play American Roulette, the house edge is usually 5.26%. This is the variation of the game you'll find in most land-based casinos in the USA. The most noticeable difference between American Roulette and other versions of the game is that there are two zeros on the board, which is where the casino's main advantage comes from. You should generally avoid American Roulette, as it doesn't offer the best odds.
European Roulette is the next most popular version of Roulette. Like other casino games on this list, it's found at most online and land-based casinos. It's, by far, the most popular version of Roulette out there. The house edge of European Roulette is 2.63%, making it one of the better casino games to play as the odds of winning can be pretty good.
The best game of Roulette to play is French Roulette. You won't always find it offered at an online casino since the house edge of the casino game is so much lower – just 1.35% when playing the game. The main benefit of French Roulette is that if the ball lands on Roulette and you've placed an even-money bet, you'll receive half your stake back, something you don't find in other variations of the casino table game.
Craps
The Real Issue: How To Calculate Craps Payouts Made Simple
Many players assume that Craps is the best casino game to play when looking for the best odds, but it ranks 4th on this list because the best odds are only accessible in certain situations. You may also be surprised to learn that at the Craps table, it's possible to find some of the worst odds. Whether this is a viable game depends on the specific type of bet you place at the table.
For example, some single-roll bets at the Craps table offer a house edge of 5.56%. However, when the table's conditions are right, some multi-roll bets offer a house edge of 0.00%!
If you're looking to get the best odds at the Craps table, then you must have a thorough understanding of the different bets available. Here at Casinomeister, you'll be able to read a thorough Craps guide, which shows you exactly which bets are worth placing – and which you should typically avoid.
Casino War
See Also: How To Play Casino War
Casino War isn't the most popular casino game in the world. It's fairly scarce to find at land-based casinos, but most online gambling sites feature it, so you shouldn't have too many issues finding it online.
To get the best odds playing Casino War, you need to be playing in certain conditions. For example, the game can be played with a different number of decks, and there are different rules that the game can be played with. However, assuming the perfect conditions are met, the game's house edge can be as low as 2.42% – and this lends it well to those looking for good odds.
One of the main benefits of playing Casino War is that the casino game offers payouts of 1/1. The odds of winning are pretty much 50/50, so the table game is so popular with players looking to enjoy a game with a low house edge.
Pai Gow Poker
See Also: How to Play Pai Gow
Pai Gow Poker is a pretty popular poker-inspired casino table game offered at most casinos today. Finding it in land-based casinos isn't quite as easy. This popular poker-inspired game is derived from a Chinese-style game that was first played with physical dominoes; today, it's played using playing cards, and a 52-card deck is most commonly used.
When choosing games to play based on the best odds, Pai Gow Poker is arguably one of the best. Not only is it fast-paced and action-packed, but the game is also pretty easy to learn. If you have any experience with playing poker, you'll be able to pick up the game relatively easily and quickly.
Like Blackjack, Pai Gow Poker has a few skill-based elements involved. While it's not like real poker where you can directly influence the game through skill alone, you can improve the odds by following a set of mathematical-based strategies designed to improve the odds of winning each hand.
Sic Bo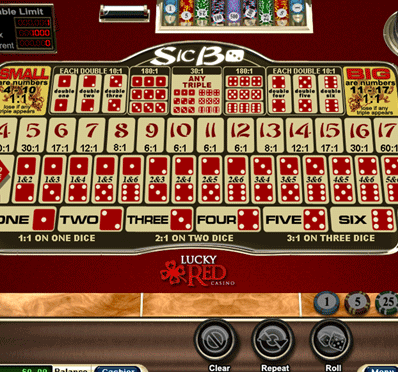 See Also: How to Play Sic Bo
Sic Bo is a popular casino game that's played using dice – so it's one of the only games to make an appearance on this list not to feature cards. The game is played by rolling three dice; as a player, you'll bet on the outcome of these dice when they're rolled. You get to place your bets on which numbers you think will land. Once all bets have been placed, the dealer (assuming you're playing in a land-based casino) will place the three dice into a small chamber, at which point they'll be shaken.
Compared to many casino games today, Sic Bo is pretty good for odds, but it depends on the specific type of bet you place as to what kind of odds you can get. For example, the Big and Small bets offer a house edge of around 2.78% – and this is the best you'll want to place at the table if you're looking for the best odds.
However, we should also point out that Sic Bo has some side bets and other types of bets that don't offer very attractive odds. For example, if you place bets on the Single Dice Bet and the Three Dice Total bet, the house edge varies between 7.9% and 19%. Some of the best available in certain versions of Sic Bo can go as high as 47.2% – so it's one of those games you want to have a good understanding of how it works and what bets to avoid.
Certain Slot Machines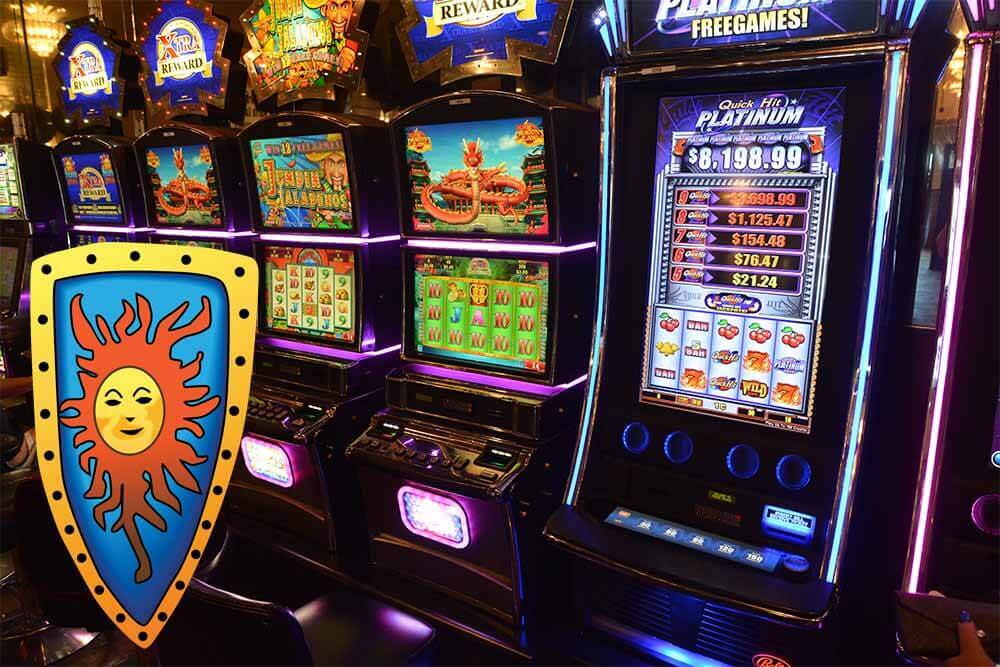 You may be surprised to learn that video slots appear on this list. Playing slots isn't generally seen as the best game to boost your chances of winning. Still, some slot machines have a low RTP (return to player), which can make fairly good choices for those looking to enjoy lengthy playing sessions without worrying too much about the house edge.
Now, it's important to note that the RTP can vary a lot with slot machines. What can make things even more confusing is that game developers and software providers can offer one video slot in multiple RTP settings, so the house edge may differ between casinos.
However, a few slots are notorious for offering high RTPs. NetEnt's Blood Sucker is one such game. With an RTP of 98%, it's one of the best video slots you can play, as the casino's edge is very small. What's more, the game is packed with exciting bonuses and features, so you can enjoy your experience.
Another notable slot machine that can be worth playing is Mega Joker – another game from the Swedish game developer. When played at the max coin value, the house edge of Mega Joker can be reduced to virtually nothing. There's a small progressive jackpot attached to the game, so alongside good odds, there's also some pretty decent win potential!
Before you think about playing a slot machine, we always recommend that you take the time to read the slot's rule page, as this will allow you to view the specific RTP.
Video Poker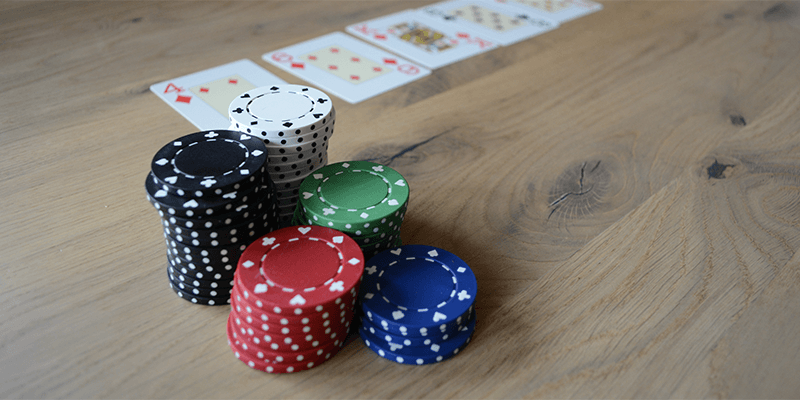 Video Poker isn't one of the most popular casino games with players. For example it's typically the type of game you'd expect to find in land-based casinos in Vegas. However, it's always been available online. Today, with more casinos operating on the web than ever before, there are more video poker games than ever. You may be surprised to learn that it can be one of the best games to play when it comes to odds, especially given you can play many video poker machines for only half a penny!
While the exact RTP of a Video Poker machine varies depending on the type of machine you play and the coin-size/stake you choose to play at, it's possible to find video pokies with a house edge as little as 0.5%. In some cases, the house edge can even turn into a negative percentage, which effectively means that the house edge becomes -0.76%!
While video poker offers some excellent odds, generally, the best odds and payouts only apply when playing at the machine's highest coin size. Play at lower stakes, and you may well find that the house edge actually increases quite a lot, so this is something to be aware of.
Thankfully, it's really easy to find out the house edge of a specific video poker is. You can achieve this in two ways; the first is to read the game's rules. Here, you will find details about the game's payouts and how you can achieve the best-possible RTP. You can also search on Google for the name of the game along with the word "strategy". This will bring up several sites and strategy guides designed specifically for that video pokie to try and boost your chances of winning as much as possible.