Real Dealer doubles down on blackjack with second release
By Simon Wright Jan 11, 2023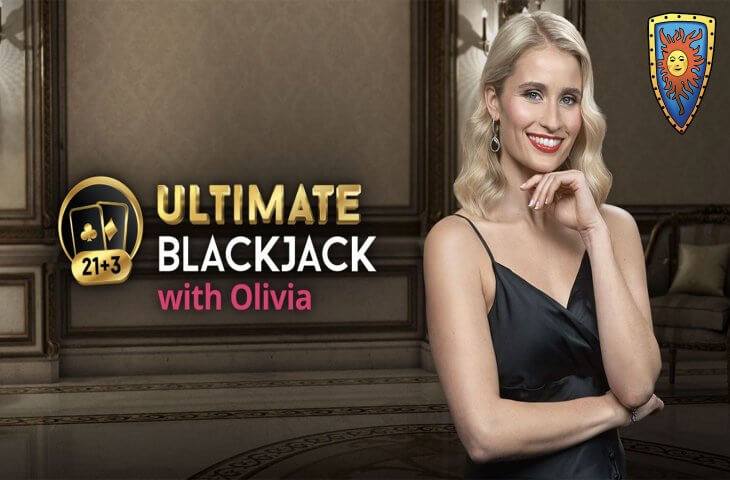 Real Dealer Studios, producer of RNG casino games created like Hollywood films, is cementing its recently-established blackjack offering with the premiere of a second title, Ultimate Blackjack with Olivia.
The game centres on a London native who has built up a successful career as a VIP casino dealer in the most exclusive clubs of Monaco, where her cheeky sense of humour has made her a favourite among the champagne and caviar crowd. In keeping with Real Dealer's cinematic approach to games production, the role of Olivia is played by an experienced, professional actor.
As with Vinnie Jones Blackjack, which the studio released in November, the new title features a 21+3™ side bet that can yield payouts of 100:1, as well as insurance and a 6-card Charlie rule.
During gameplay, Olivia appears to interact in one-to-one fashion, responding to each of the player's moves by dealing the next card or commenting on the results.
The unique experience is made possible by cinematic RNG, an innovative process created by Real Dealer whereby professional actors, directors and production crew deliver polished cinema-quality recorded video, which is then integrated into a random number generator-based game framework. The resulting games represent a leap forward in quality and realism in the RNG games sphere.
Shane Cotter the Chief Product Officer at Real Dealer Studios said: "We knew that Vinnie Jones would be a tough act to follow as a blackjack dealer, but Olivia really holds her own. She delivers a powerful performance and comes through with a magnetism that players are absolutely going to love." 
The studio will be releasing its third blackjack title, Ultimate Blackjack with Rachael, in late March, following the launch of a roulette game starring the same dealer.
Ultimate Blackjack with Olivia and Real Dealer's other titles are available exclusively from Games Global.