Playtech Progressive Jackpots Scandal
By Casinomeister, Last updated Nov 11, 2022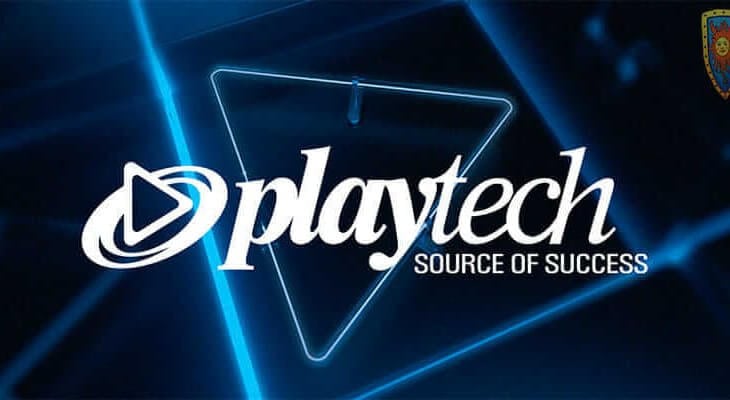 There are many upstanding and reputable Playtech casinos – a number of which are listed in our accredited section. Unfortunately there are many that limit their payouts for "progressive" wins. These casinos are now listed in the Rogue Section of the rogue pit. Here's why:
Games that are listed as "Progressives" have large jackpots that are pooled via each operator who is a member of their networked progressive games. Many operators have monthly withdrawal limits for their standard games – and this is understandable especially for smaller operations that want to protect their cash flow from massive wins. But what sets a progressive win apart from a normal massive win is that the progressive win does not affect the casino's funds. In other words, it's not entirely their money – it's the amount that has been pooled from their colleagues and competitors – it's a networked progressive jackpot.
Ask any operator why they love it when a player wins a progressive jackpot, and they will tell you it's great publicity. Well sure it is – another reason is that these jackpot winners will tend to play a big chunk back into the casino hoping for another massive win – that's the nature of the beast. But these players should be persuaded to cash out – it's a life changing event. Casinos ought to respect their players and not treat them like sheep. To place a withdrawal limit on these winnings is not only unethical, it's predatory and indefensible. The only reason why they do this is because they can; they are calling the shots.

Here is an example of this term:
A player is only allowed to withdraw up to £10,000/10,000/€10,000 per month. (Defined by the currency of play.) If the amount wished to be withdrawn is greater than £10,000/10,000/€10,000 , then the remaining amount will be put back into the player's account, thus allowing the player to withdraw additional funds the following month respectively. For example: If a Player should choose to withdraw €20,000 this month, €10,000 will be withdrawn this month while the rest will be put back into the casino account. Next month, The Player will be able to withdraw an additional €10,000 should he chooses to do so. This also applies to the withdrawals of progressive jackpots. Withdrawals depend on all conditions outlined above and the verification of all required documents as requested.
Rogue Activity:
Joyland Casino sets a precedent.
There was a situation in 2009 where a player, Sylvia P., had won over $4.1 million dollars playing Beach Life at Joyland Casino. Joyland had a $9K per month withdrawal limit (which is still there) – and they applied this to her progressive jackpot winnings. Totally absurd – do the math – that would have taken about 39 years to pay out. What occurred next was one of the most corrupt episodes in online gaming history.
The player was upset when she realized that it would have taken 39 years to receive her payout in full. Understandably, she didn't think the casino would enforce draconian and absurd rules to a winning of this magnitude.
She was contacted by the casino manager, who tactfully used a private yahoo.com account (thus there are no records of this at all at the casino), and he convinced her to agree to take half of her winnings immediately (with a play through requirement for about $60K). If she would accept this offer, she would forfeit the rest. Reluctantly, and regrettably she conceded to this appalling arrangement. Only after it was too late did she realize that she had made a big mistake.
So the casino kept nearly two million dollars of the progressive win – which wasn't their money to begin with. Guess who the owner of Joyland Casino was back then? We can only assume that he walked off with the cash. Where else would have it gone? To charity? I don't think so.
I contacted Playtech, and they allowed this to happen because "it was written in the casino terms and conditions and she had agreed to those terms." Total rubbish.
And Joyland Casino didn't even have the decency to remove Sylvia P.'s testimony from their "winners" page, even after she requested that it be rescinded. It still lists her as the winner of $4.1 million. They still have her glowing comment where she gushes her thanks to the people behind Joyland Casino. Loathsome and despicable; what a slap in the face.
You can read more about this here as it unfolded.
The Playtech casinos that have had this term (or a comparable one) were listed as merely "not recommended" at Casinomeister for six months. Since not one of these casino have made any effort to address this predatory rule, I have decided to upgrade this to a full blown bona fide rogue listing. It is apparent that these casino operators either do not care, or they are oblivious to the proper treatment of players. Take your pick.
To hold a player's funds, that aren't even yours to begin with – with the hope that he or she plays it back is not only unethical but morally questionable.
The following Playtech casinos have a term that limits progressive payouts:
African Palace Casino – africanpalacecasino.com
Casino Tropez – casinotropez.com
City Club Casino – cityclubcasino.com
City Tower Casino – citytowercasino.com
Crown Europe Casino – crowneurope.com
Europa Casino – europacasino.com
Europlay Casino – europlaycasino.com
Grand Reef Casino – grandreefcasino.com
Indio Casino – indiocasino.com
Jackpot247 – jackpot247.com (licensed by the UKGC lol)
Joyland Casino – joylandcasino.com – redirects to Eurogrand now
La Isla Online Casino – laislacasino.com redirects to Titan Casino
Prime Casino – PrimeCasino.com
Royal Dice – royaldice.com – Doubly Rogued
Sierra Star Casino – sierrastarcasino.com – Doubly Rogued
Sky Kings Casino – skykingscasino.com – redirects to Eurogrand
Super Casino – SuperCasino.com
Titan Casino – titancasino.com
Vegas Red – vegasred.com – redirects to the rogue Europa Casino
Vernons Casino – vernons.com
Winner Casino – winner.com
If any of the above mentioned casinos remove this offending term, I will in turn remove them from this rogue listing. I would also recommend that affiliates NOT promote these casinos until those terms are removed.
Forum discussion is located here.
A list of Top Game casinos that have a similar term is listed here.