Betway hit with Record Penalty Package
By Simon Wright, Last updated Jan 26, 2021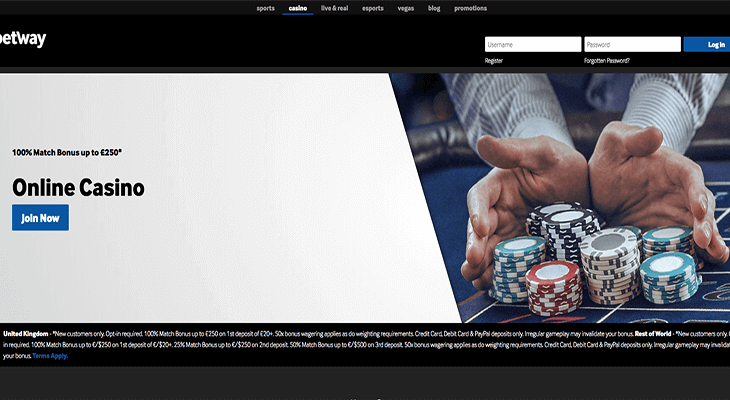 The online casino and online sports betting site Betway, which has a high profile within the UK thanks to their sponsoring of several sporting events and sports teams, have this morning been hit by a record penalty package by the Gambling Commission.
The eight figure penalty that they have been subjected to, amounts to £11.6m, which is linked to identified failings concerning 'VIP' customers. With the UKGC specifically stating that the penalty package they have imposed on the operator is in relation to "a series of social responsibility and money laundering failings linked to dealings with seven of its high spending customers."
As well as having to pay £11.6m, Betway will also be subjected to having to implement a series of measures laid down by the Gambling Commission. Richard Watson, the Executive Director of the Gambling Commission, commenting on their actions taken against Betway, stated: "The actions of Betway suggest there was little regard for the welfare of its VIP customers or the impact on those around them."
"As part of our ongoing programme of work to make gambling safer we are pushing the industry to make rapid progress on the areas that we consider will have the most significant impact to protect consumers. The treatment and handling of high value customers is a significant piece of that work and operators are in no doubt about the need to tackle the issue at speed."
"We have set tight deadlines for when we expect to see progress and if we do not see the right results then we will have no choice but to take further action. This case highlights again why progress needs to be made."
To read the full public statement from the UKGC, please visit this link here.