What's Wrong With Virgin Games? Virgin Games Review
By Alex Smith Jul 14, 2022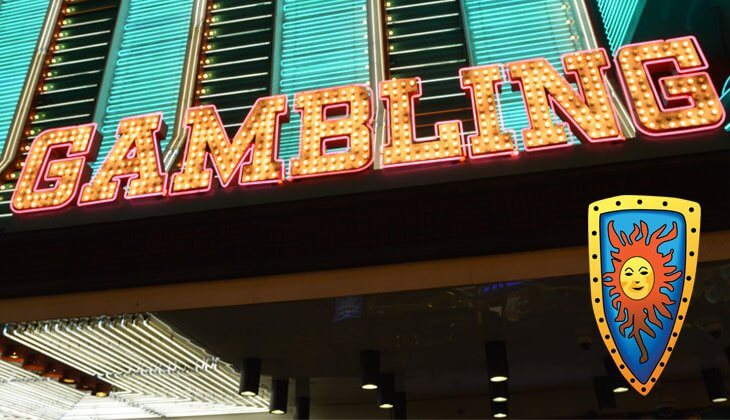 Virgin Games is a mid-sized casino that targets the UK. Virgin Games is not a sister site to Virgin Casino despite the name. However, they do operate under the same branding.
While Virgin Games is a relatively reliable online gambling operation, some players face problems when playing there. On this page, we will look at some of the most common issues players run into when playing at Virgin Games UK.
Common Problems at Virgin Games Online Casino
While Virgin Games casino is generally considered a safe place to play, there are situations where you may find yourself running into problems. Thankfully, most of these problems tend to be the same, and they can usually be resolved relatively quickly.
In the following sections of this page, we will be looking at some of the most common issues players run into while playing at Virgin Games. This information has been compiled by looking at what players are saying on the forum.
We have also looked at other casino review websites to compare our analysis of Virgin Games with that of others. Keep reading for a Virgin Games Review.
Free games are not available to non-members.
The United Kingdom's Gambling Commission has implemented significant changes in the online gambling industry recently. Today, online gambling operators must adhere to more rules and regulations than ever before.
One of the consequences of these new rules and regulations is that casinos must verify a player's age before that player can deposit any money or play any of the casino games available.
Unfortunately, this even extends to free-play casino games.
This essentially means that players are no longer able to try out a new video slot or casino table game at a casino — even in free-play mode — unless they have completed a satisfactory verification check.
When you log onto Virgin Games, you will need to have created an account and verified your identity before you can play any of their games. This is an annoyance for many players.
However, it is worth remembering that this is not a decision the casino willingly implemented; it is a new regulation brought in by the UK's online gambling regulators.
Thankfully, verification checks at Virgin Games tend to be completed relatively quickly. This means you rarely need to wait for long to be able to begin playing.
Poker games are not regular enough.
Virgin Games is one of the few UK-focused online gambling websites to offer poker facilities. Their poker room offers a variety of cash games and tournaments. However, one of the reasons why some players feel disenfranchised in the poker room at Virgin Games is the lack of your favourite games.
This is one of the critical factors that have prevented competitors from giving poker giants like PokerStars and Fulltilt Poker a severe run for their money. Without enough players, a poker room cannot appeal to the masses. Paradoxically, it is hard to attract new players to join the casino without these players. One of the problems with playing poker at Virgin Games is that there are not that many players.
While there are usually several cash games running 24 hours a day, seven days a week, it is not unusual for tournaments to be cancelled. This is a result of not meeting the minimum number of players.
As a result, many poker players subsequently leave Virgin Games and play at more significant poker websites instead. It is a shame that this has to happen, but it is tough for poker sites to compete with the industry leaders. Virgin Games simply does not have the player-based reputation necessary to become a figurehead in the online poker industry.
Slow withdrawals
Today, most online casinos advertise fast withdrawals and cashouts to incentivize potential new players to join. Five years ago, it wasn't uncommon for withdrawals to take up to 3 working days at most casinos. Nowadays, it's rare to see an online casino taking longer than 24 hours to process cash-out requests.
Unfortunately, Virgin Games Casino does not offer overly impressive payout speeds. From what we have heard from players, it is not uncommon to wait longer than 48 hours to process withdrawals. On top of that, you need to factor in the amount of time it takes the money to reach your bank account or e-wallet from Virgin Games.
While Virgin Games Casino states that they are actively working on increasing the speed at which withdrawals are processed, they need to do better. With many crypto-focused casinos offering instant withdrawals, instant withdrawals are something we have even seen from non-crypto casinos — casinos like Virgin Games need to do better to attract and retain players.
If you look online, you will see that many players are very vocal about their dissatisfaction with Virgin Games Casino payout speeds. We feel they will need to rectify this in the future, and it is holding them back.
Verification checks
In 2022, verification checks will be standard practice at virtually all casinos. However, UK-focused online casinos need to go a step further. This is due to regulations brought in by the UK Gambling Commission a couple of years ago.
Nowadays, UK players cannot even join a casino and begin playing until they have verified their identity. While most casinos have adapted, Virgin Games appears to be lacking behind a bit.
For example, most online casinos today have partnered up with state-of-the-art verification software companies. This means that casinos are often able to verify your identity instantly.
However, this does not appear to be the case with Virgin Games Casino. Many players report that they still need to upload verification documents manually. While you should always be ready to complete these checks, Virgin Games does not appear to process verification documents quickly.
For example, we came across multiple threads from players online talking about how they have been waiting for days — or even weeks — for Virgin Games to authenticate and verify the document. This is incredibly annoying, especially if you are waiting for a cash-out, and it is another factor that Virgin Games will need to address moving forward.
You should also be aware that you may be required to complete additional verification checks later. For example, new players must verify their age, name, and address. That is sufficient to allow you to begin making deposits, playing, and withdrawing.
However, if you frequently make large deposits or quit a more significant withdrawal Virgin Games Casino will likely run additional verification checks.
This may require you to verify the payment method you used to make your deposit. You may also need to provide documents showing where your money came from. This is a result of other regulations brought in by the UK and Gibraltar Gambling Commissioner.
Lackadaisical customer support
Generally speaking, Virgin Games Casino has an okay reputation for customer support. When they are available, the customer support team at Virgin Games is relatively friendly and helpful. However, the customer support team is not available 24 hours a day.
We tend to see this at most casinos today, and sites that don't offer round-the-clock customer support Virgin Games tend to be less popular with players.
There's nothing worse than running into problems while playing, only to find that a live chat representative is not available and that you have to send an email. Casinos realize the importance of fast communication, and that is why most reputable sites have invested time and money into developing 24/7 live chat systems.
That's not currently the case for Virgin Games, and many players are very vocal about this. In the future, we would like to see Virgin Games offering customer support 24 hours a day, seven days a week. This ensures that players can receive help and support should satisfy the requirement, but it also allows Virgin Games to keep up with their competition.
If you do need to contact them, their contact details are on their website. Virgin Casino cannot help answer questions about Virgin Games since Virgin Casino is a separate company. Please bear this in mind.
Virgin Games Casino: Background and History
Virgin Games Casino is an online gambling website that is separate from Virgin Casino. The site offers a wide variety of poker games, live blackjack, roulette, baccarat, Virgin Games slots, and other game types. Thanks to the license that Sir Richard Branson's Virgin Enterprises sold to them, it can operate.
However, while Virgin Games is part of the Virgin Group of companies, it is not related to Virgin Play or Virgin Interactive. Both of these companies are video game publishers. Virgin Games is also unrelated to Virgin Casino.
Virgin Games was launched back in 2003, making it one of the UK's longest-running online gambling websites. Many players have been playing at Virgin Games for years. The site offers an excellent selection of banking options, the gameplay is smooth, and the casino offers many bonuses and promotions. This includes the Virgin Games bonus, welcome bonus, and free spins.
Play responsibly tools are available to all players. These responsible gambling tools allow you to set limits and stay in control. While some people think Virgin Games is a scam site, in reality, all of their games are fair, they all use a random number generator, and if you play any of the games at Virgin Games, you'll be in safe hands.
Virgin Games Live Casino Game Selection
If you are curious about the different types of casino games you can play Virgin Games, you will be pleased to learn there is quite a substantial selection available. Virgin Games has partnered up with some of the world's leading game developers like NetEnt, Microgaming, and IGT to provide a world-class selection of games.
You will find yourself able to play everything from casino table games and video slots to video poker, instant win games, bingo games, and even live casino games.
One of the things we do like about Virgin Games is the simple and easy-to-use game lobby. Once you are logged into your account, you simply need to head to the main game page, and you will be able to browse all of the different titles on offer. Games are categorized into relevant sections, making it easy to navigate them.
There is a dedicated section; for example, live casino games, slots, and even progressive jackpot games have their dedicated tab.
Virgin Games casino is an HTML5-powered online casino. This means you do not need to download or install any software to begin playing. The significant benefit of this is that you can play your favourite casino games and video slots directly from your Internet browser window.
While Virgin Games has not developed a dedicated mobile casino Virgin Games app, its website is fully mobile-optimized. This means you can enjoy playing all of your favourite casino games from your smartphone or tablet.
Simply load up your mobile device's Internet browser and navigate to Virgin Games casino to play at the mobile casino. The casino will automatically redirect you to a mobile-friendly version of the casino. You may then log in to your account or create one if you are a new player.