Are Scratch Cards Worth It?
By Alex Smith Apr 23, 2022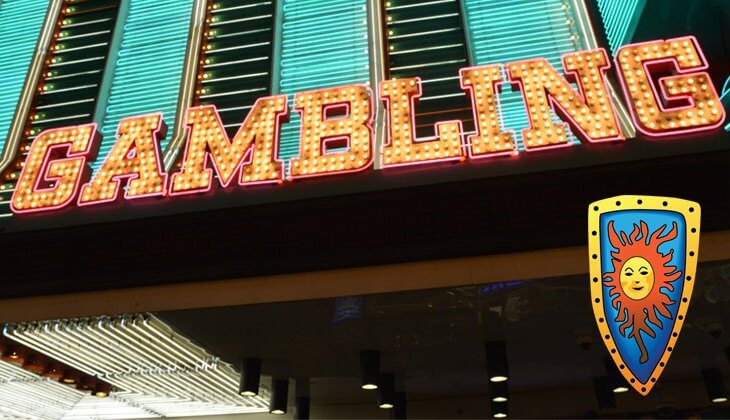 Scratch cards can be quite a fun way of having a quick gamble and trying to win some cash without spending a lot of money or time. Just like when you buy lottery tickets, scratch cards are nothing more than luck, but you might be surprised to learn that there are things that you can do to improve your chances of winning.
On this page, we will look at whether scratch cards are worth buying, and if they are, how to choose which to get! We'll cover whether you can get a big win, an instant win, and more. We'll also look at whether you're spending too much money on scratch cards. So, without further ado, let's get started.
What is a Scratch Card?
Scratch cards — also known as the instant lottery, instant game, or scratch-its — are small paper cards designed for competitions. One side of the card is made of thin card stock or plastic. When rubbed off, players can reveal cash prizes or other rewards.
When you buy a scratch card, you will need to read the back to see what you need to do to win the prize. In some cases, you need to scratch off the entire scratch-off area to see whether a prize has been won or whether a secret code is revealed. If you purchase a winning scratch card, you simply need to take it back to any retailer that sells the same card brand, and they will issue you with cash — it's that simple.
Are Scratch-Offs the Same as Lottery Tickets?
Yes. When you purchase a lottery ticket, you have to choose your own numbers and wait until the draw. With scratch cards, the results of the game are predetermined. You can scratch off the card instantly, and you will instantly know you are a winner.
While many people think that scratch cards and lottery tickets are essentially the same things, they are very different.
Are Scratch Cards Worth It?
Answering the question of "are scratch cards worth it," well, ultimately, it all comes down to you. While each scratch card manufacturer operates differently, generally speaking, you have around a one in five chance of winning when purchasing a scratch card in the UK. Winning, however, does not necessarily mean you will win more than you spent on the card — it simply means that there is some form of prize you can redeem.
Most people see scratch cards as an occasional treat; for example, if you run a quick errand at the shop and have a few dollars spare, you may decide to try your luck on a scratch card.
Some scratch cards offer million-dollar jackpots, while others keep the prizes relatively small. It's all designed to be a bit of fun, and you shouldn't take them too seriously or expect to win significant amounts of money.
How to Improve Your Chances of Winning Scratch Cards?
While scratch cards are nothing more than luck, there are a few ways you can slightly improve your chances of winning. Below, we will look at what you can do to increase your chances of winning!
1. Don't Necessarily Buy Cheap
It may be tempting to buy the cheapest scratch cards when you reach the cashier, but they are priced cheaply for a reason. The cheap scratch cards are designed to offer small, semi-regular wins, but it's very rare for you to win more than ten times the cost of the card.
The more expensive scratch cards, on the other hand, are priced that way so that manufacturers can create massive jackpots. As we just talked about, sometimes these jackpots can be worth millions of dollars.
Another thing to point out is that the more expensive scratch cards often have a slightly increased chance of winning. For example, on the cheapest scratch cards, the odds of you winning a prize may be one in six. On the more expensive scratch cards, however, you may find that, on average, you win a prize once in every four times.
2. Try Multi-Buying
Buying in bulk is a tactic that some scratch card players swear by. While it doesn't improve the individual odds of you winning on a specific card, it does mean that you are more likely to have purchased a winning scratch card.
For example, it's pretty standard for players to purchase five or more of the same scratch cards at the cashier. Some people even believe that manufacturers deliberately place winning scratch cards in a sequence, although we should point out this is incorrect.
However, it comes down to simple mathematics; the more scratch cards you have, the more chance you have of purchasing a winning one.
3. Always Double-Check Your Tickets
There are many horror stories about players who have purchased scratch cards and lottery tickets and think that they lost – only to realize, months later, that they actually held a winning ticket that had one life-changing amount of money only to throw it away.
We strongly recommend that you always double-check your scratch cards before throwing them away. Some scratch cards have very intricate and complicated games, and this means it is easy to miss a winning combination.
Better yet, the best thing you can do is simply take all of your scratch cards back to the retailer and ask them to scan them. The cashier can scan every scratch card, and it will immediately notify you whether it is a winning or losing card. If you want as much protection as possible against accidentally discarding a winning ticket, this is your best course of action.
On the other hand, you also want to make sure that you have a winning scratch card; double-check the rules on the back of the card to make sure you have formed a win. As we just mentioned, the rules and games attached to scratch cards can be very complicated these days, and it's not hard to think you have won a prize when, in reality, you have not.
4. Stick to a Budget
Buying scratch cards is fun; there is no denying it. However, as with all forms of gambling, some people will be more prone to things getting out of control. Don't assume that just because scratch cards are cheap and easy to buy (and, in some ways, seen as nothing more than a novelty item) that problems can't occur.
People can end up getting addicted to buying scratch cards, and some people have spent thousands of dollars buying scratch cards in the hope that they will hit one of the lucky jackpots.
Only ever spend what you can afford to lose when you buy scratch cards and assume that any money spent on the cards is lost. This will help you avoid spending more money than you can afford to lose, and it will also be more rewarding when you manage to buy a winning card, as you are not expecting a win.
5. Pick One Game and Stick to It
While there is no system or strategy you can use to win with scratch cards consistently, you are statistically better off purchasing the same card if you buy multiple scratch cards at once. This is simply down to the fact that when you buy the same type of scratch cards, they come from the same roll of tickets.
Of course, it doesn't necessarily mean that you are more likely to win on any given ticket. In some ways, you're hedging your bets and giving yourself more opportunities to try to win.
Conclusion
For most people, scratch cards are a novelty. For example, many people buy them at Christmas to put in stockings and give as small gifts at the dinner table before the food is served. While it is true that some scratch cards have jackpots worth millions of dollars attached to them, in reality, these are seldom won.
If, for example, you purchased ten scratch cards, you would be lucky to win on maybe three. Consider that the vast majority of the time, the win will not even be equal to the amount you paid for the card. So, it's not hard to see why serious gamblers turn their noses up at scratch cards.
That said, the jackpot is there to be won (and some lucky player has to win it) but don't expect to be able to simply buy a bunch of scratch cards, scratch them all off, and find a winning ticket. It's OK to purchase one now and again, but, as with all forms of gambling, they are designed to make you lose in the long run, so you should proceed with caution.
Related Articles