Stake, Streamers and Crypto Casinos
By Dave Sawyer, Last updated Sep 19, 2023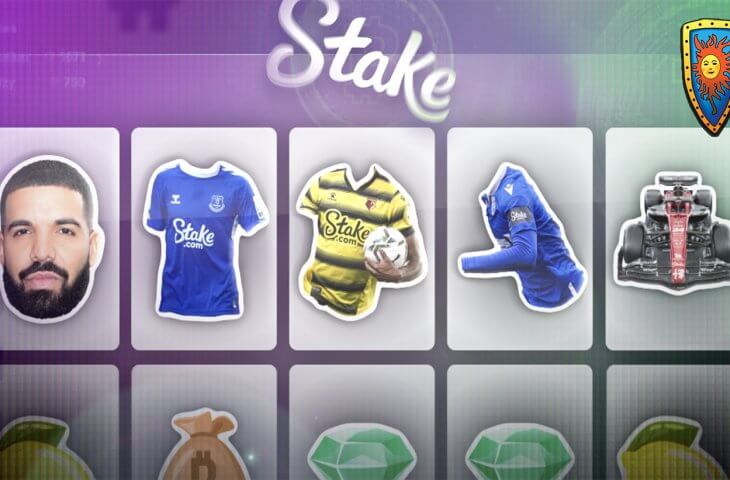 Just yesterday on the forum here on Casinomeister a thread concerning the variety of games available at Stake.com's online casino, got me thinking.
Looking into Stake's licensing caused me confusion, as when visiting the site from the UK where I am based, you are taken to the UK site, whereby the homepage of Stake's online casino product proudly reports it is the recipient of a 'coveted' UKGC licence.
Yet on checking out the review of Stake here on Casinomeister, it quite rightly states that they are 'licensed' by Curacao. So what gives, apart from the fact that they are indeed 'not recommended' by us and have subsequently been the recipient of a 'Casinomeister Warning'?
It transpires they have two operations, a bona-fida UKGC licensed operation offering games from Pragmatic Play and another less well known software provider and also a RoW ( Rest of the World ) operation licensed in Curacao. With the RoW operation being a crypto casino.
So waking up this morning and what do I see? Sky News with their lead story concerning offshore 'Crypto Casinos', streamers who utilise them and Stake. With Sky stating that these crypto casinos are illegal to play at if you are based in the UK and in turn thanks to streamers, pulling in many gambling addicts in to play at them.
The article from Sky if you have as of yet not seen it can be viewed here and goes on to paint a murky picture and is titled "Inside the wild world of Crypto Casinos!"
The article goes on to state that the Canadian rapper Drake has also been employed by Stake.com to promote their casino, streaming his slot playing on the Kick live streaming platform.
In this particular instance Sanya Burgess, Sky's "Digital Investigations Journalist" and author of the report in question, states that Drake streamed himself winning over $6m by placing a large bet on his lucky number!
The article then goes on to investigate streamers who it alleges often play with 'fake money' ( where have we heard that before…) and the allure of crypto casinos.
I guess it is a case of the mainstream media finally playing catchup, as many a discussion has been held of the topics of streaming and crypto casinos on the forums here.
The article further insinuates that Crypto Casinos and streaming both cause problem gambling to grow, with Stake also come in for some heavy criticism for their active role in promoting the activity of streaming.
What it doesn't really touch upon though is why players from the UK are abandoning UKGC licensed casinos, source of wealth checks anyone?
It does however raise some important points, responsible gambling is something that anyone with a vested interest in the iGaming industry, whether operator, software provider, affiliate marketeer or player should value.
To this extent I will be shortly uploading to the Casinomeister YouTube channel a video demonstrating a superb piece of responsible gambling software, that anyone recognising they have a gambling problem should seriously consider using.
Meanwhile, let us know your view on offshore crypto casinos, the proliferation of slot streaming and if you wish, your view of Stake and their involvement in it. You can do so in the forum thread here.