Leo Vegas and Casumo Under Fire from Guardian Newspaper
By Simon Wright Apr 23, 2019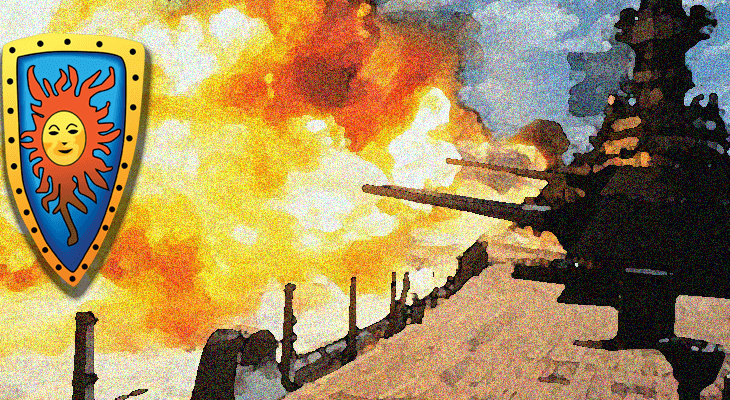 Easter is over and people are now back to work after a long bank holiday weekend, yet for Leo Vegas Casino and Casumo, it is likely that senior management at both operators will wish it was still the holidays. As both operators have come under fire from Rob Davies at the Guardian newspaper.
Late last night Davies ran with a story concerning a woman who had an 'obvious' gambling addiction, yet Leo Vegas and Casumo, both continued to offer the woman incentives to keep on playing at their respective online casino operations.
The woman in question who is identified as a 42 year old woman by the name of Katie ( not her real name ), has accused both casinos of ignoring her 'obvious' signs of addictions, with both casinos offering her bonuses to keep on playing. Katie, who Davies states is a former successful accountant, ran up considerable debts over nine credit cards whilst playing at accounts held at both casinos.
Indeed, this same story we touched upon back on 11th April here on Casinomeister, in our news piece concerning the Culture Secretary Takes Aim at FOBT Games.
In the Guardian piece, it goes on to provide further background information concerning Katie, including when she signed up to both casinos, in the case of Casumo 2017 and with Leo Vegas the latter part of 2017.
Both Casumo and Leo Vegas have also been subjected to fines dealt out by the Gambling Commission in the past. With Leo Vegas back in May 2018, being subjected to  a substantial £600,000 fine after having been found to accept bets from problem gamblers. Whilst Casumo were hit by a staggering £5.85m fine in November last year, for failing to put in place effective safeguards to prevent money laundering and keep consumers safe from gambling-related harm.
Hence both casinos being revealed as the operators that 'Katie' lost over £100,000 with, in turn racking up considerable debt over nine credit cards, is not going to sit comfortably with the senior management at Leo Vegas and Casumo.
Davies goes on to allege that he has to hand and seen detailed evidence that "indicates Katie consistently displayed behaviours the commission said should alert betting companies to problem gambling."  This includes numerous failed deposits and the reversal of withdrawals, to enable her to continue playing at the casinos in question.
It is also alleged that 'affordability' checks were not carried out prior to Katie being made a VIP at both casinos and that she was also offered tickets to land based events, such as concerts at Wembley Arena.
Whilst the above does not make good reading, it would be good to get some of the information provided by Davies in his piece on the Guardian corroborated. Such as the assertion that a Casumo Casino employee referred to Katie as a 'Prick'. *Edited to add: Upon listening to the BBC Radio 4 Programme which featured Katie, it transpires that upon making a Subject Access Request to Casumo concerning all details held about her, she was sent internal communications. Of which, one member of staff referred to her as a 'prick'.*
The BBC Radio 4 Programme 'My Name is Katie' can be listened to here.
We at Casinomeister have also reached out to Rob Davies at the Guardian and will update this article accordingly, should we receive a response.
When contacted by the newspaper, Leo Vegas whilst refusing to comment on individual cases, did state: "Leo Vegas takes safer gambling very seriously, and follows strict policies and procedures to ensure compliance with our legal obligations and our licence conditions."
Whilst a spokesperson for Casumo would not comment on  Katie's particular situation, apart from the fact that there are details which are incorrect.