HITSqwad Partners up with Twin Win Games
By Simon Wright, Last updated Feb 10, 2023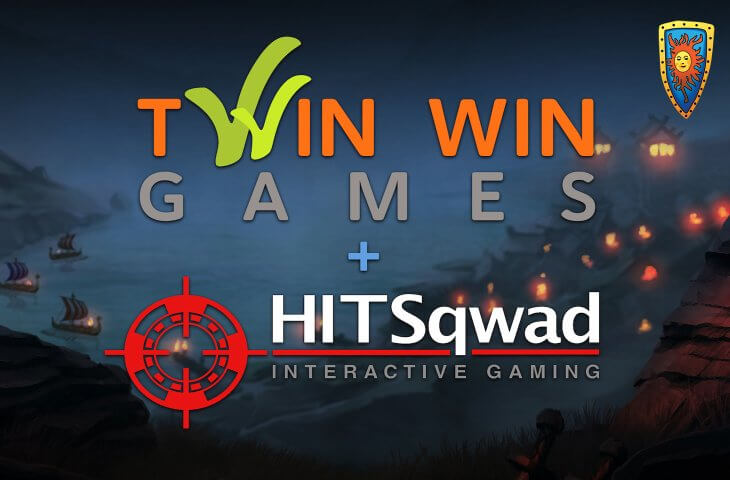 HITSqwad, a dynamic new game studio who are based on the island of Mauritius, have big plans as they aim to become a leading provider of jackpot games. As part of their focus they have joined forces with the development studio Twin Win Games to help with the production of its highly innovative content.
Twin Win Games concentrate on online casino game development and has worked on hundreds of projects for customers in Europe, North America and Asia. The team consists of 100+ highly skilled and experienced developers, artists, animators, QAs and project managers.
Under the deal, Twin Win Games will assist HITSqwad with both art production and game client development where the provider plans to have one solution across all major operating systems and devices. It will also allow HITSqwad to rapidly develop games and scale teams as and when required.
HITSqwad is run by a team of experienced industry experts that have identified a gap in the market for flexible and customisable jackpot games that meet regulatory requirements in each of the markets that its operator partners wish to target.
Each jackpot theme will have a family of games that ensure the HITSqwad game portfolio is varied while also allowing operators to identify the themes and brands that engage their players and then add additional games to ensure the longevity of each product.
Each title will be developed with a mobile-first approach and will ensure the highest levels of player engagement by providing innovative and exciting features to trigger each and every jackpot. HITSqwad's first jackpot slots are set for launch via Playzido early in 2022.
Twin Win Games focuses on the production of high-quality games. It has more than eight years' experience in the online games sector and shares its expertise in the production of games for online and mobile platforms (HTML5, JAVA, .NET, C#) to help bring the concepts and ideas of its partners to life.
Charl Geyser, CEO of HITSqwad, said: "This is another key partnership for HITSqwad. It will allow us to leverage Twin Win Games' unrivalled experience and incredible team of talent to rapidly deliver our products on a single platform that covers most major operating systems, web browsers and devices."
"We are an ambitious studio and in Twin Win Games we have a partner that can help bring the vision for our business and, more importantly, the vision for our games to life. I look forward to a long and successful partnership between HITSqwad and Twin Win Games."
Natalia Makarova, Founder of Twin Win Games, said: "We are very happy and proud to become partners with HITSqwad and to help bring its innovative ideas to life."
"We will work together with Charl and his team towards a common goal of creating high quality and entertaining content. We are sure that the synergy of our teams working together will deliver amazing results and that our partnership will grow with the success of each title."