ASA Bans Monopoly Casino Advert
By Simon Wright May 6, 2019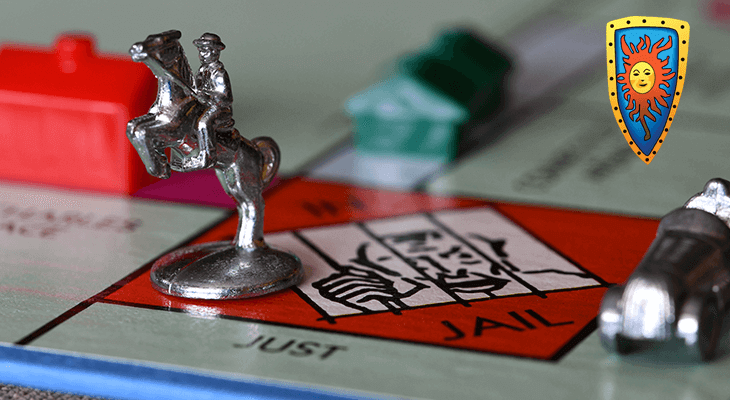 The Advertising Standards Authority have banned an advert for an online casino from the  after finding that it breached their code according to Mail Online, the online version of the UK's Daily Mail newspaper.
The casino in question is Monopoly Casino which is licensed by the UKGC and operates from Gibraltar, which is owned and operated by Entertaining Play Limited.
The banned advert that features  Monopoly's familiar cartoon mascot Rich Uncle Pennybags, was deemed by the ASA to appeal to children. Which in turn goes against the ASA's guidelines.
Over the past few months there has been growing concern in the UK that gambling companies are inadvertently appealing to children, through their continual sponsorship of football and the running of televised adverts, particularly during the broadcast of sporting events.
The ASA have yet to publish their ruling on the advert which was run by Entertaining Play, the owners of the casino in question, but the Mail Online reports they have stated it should never be run again.
Entertaining Play have argued that the use of the character Rich Uncle Pennybags in their advert for their online casino was not likely to appeal to minors. With it "not possessing exaggerated features and that it did not mimic any cartoon character in current children's programming." 
However, a spokesperson for the Advertising Standards Authority has been quoted stating: "We considered the use of the Monopoly logo and the depiction of the Mr Monopoly character meant that the advert was likely to appeal more to under-18s than to over-18s."
Tomorrow, on the 7th May  new rules come into force from the UKGC, which among other things will require potential visitors to licensed online casinos in the UK to verify their age.  We reported on the new rules back on 19th March here on Casinomeister News.
Fans of free play games will also be adversely effected by these new rules, as age verification probably by way of debit card will be required, prior to trying out any casino games for free.