32Red Back Derby County Community Trust
By Simon Wright Apr 18, 2019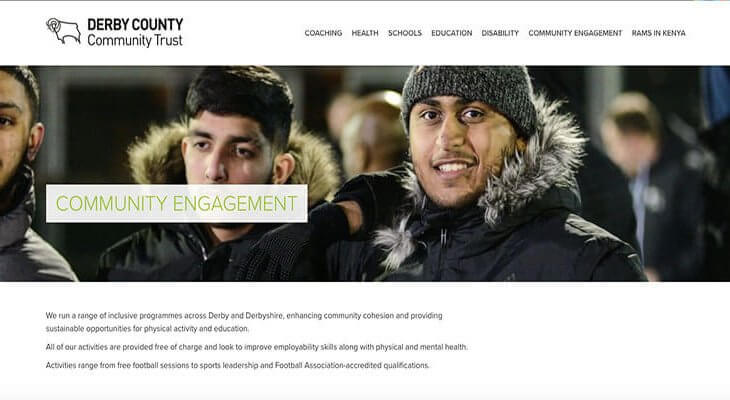 Derby County Football Club shirt sponsors 32Red Casino, have extended their association with Frank Lampard's Derby, by providing funds to the club's community trust. With all proceeds being donated to the Derby County Community Trust mental health programme, Team Talk.
Head of Community at Derby County Community Trust Simon Carnall said: "This is the first time Derby County's main sponsor has made such a big investment in the local community. Working in partnership with 32Red, we can now expand the programme and reach many more men with mental health problems across the community over the coming year."
Whilst Frank Lampard the manager of the Championship Playoff contenders said of the news: "Team Talk is a fantastic programme set up by Derby County Community Trust that provides men with mild mental health issues or worries, a safe place to talk and socialise with likeminded individuals."
Speaking of the association with Derby County Community Trust and the backing of Team Talk for the next year, Neil Banbury, 32Red's General Manager, said: "The investment we are announcing today means Derby County Community Trust can open four new Team Talk hubs across the city. Using the unique relationship supporters have with their local club, we hope to reach hundreds more men with the expanded mental health support services who would otherwise be suffering in silence."
"Our partnership with Derby County Community Trust, and the extended relationship with Derby County Football Club, shows a new model for football club sponsorship is possible. 32Red are leading the way in becoming a sponsor of choice for a club and its community."
Team Talk has been set up to support men who suffer from mild mental health problems. They provide a setting where men can discuss any issues they may be facing. For individuals with moderate to severe mental health issues, Team Talk is able to signpost them on to more suitable services, so as they get the support they need.