Lottomart Sister Casinos
By Alex Smith Jan 4, 2023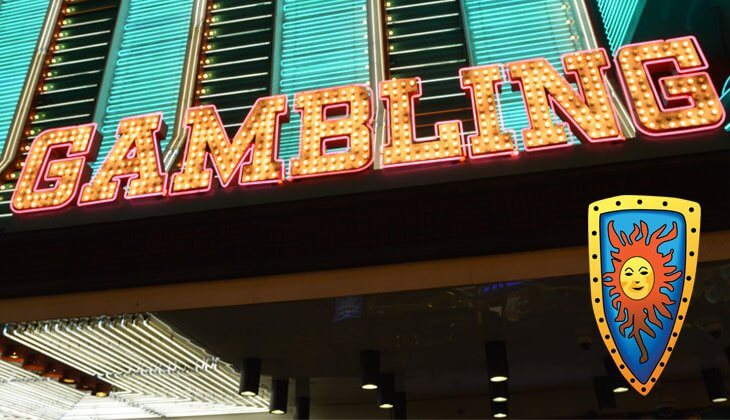 Lottomart – known for the rest of this guide as Lottomart Casino – is a popular online gambling website that caters mainly to players wanting to play the lottery. Lottomart Casino has become popular as it gives players from all around the world the ability to play lotteries from different countries – even if you don't reside or live in the country where the lottery game is offered.
Lottomart Casino manages this through a unique mechanic; when you buy lottery tickets from Lottomart Casino, you're not actually buying them directly from the lottery provider. Instead, a third party is basically taking on the risk. If you hit the winning lottery numbers, this third-party provider will be the one to pay you out.
From the user's point of view, nothing else changes – but it's worth understanding how the site works, so you know what you're dealing with.
Does Lottomart Have Any Sister Sites?
Lottomart Casino is owned and operated by a company called Maple International Ventures Limited. At the time of writing, Lottomart Casino is the only online casino operated by the company; this means there aren't any Lottomart sister sites.
The site was launched in 2017 – when Maple International Ventures opened its first online gambling property. From the very beginning, the site has focused on players – and while there are no sister site properties currently available – they're doing a solid job operating on their own, as of now.
However, there are several similar online casinos – ones that offer both slot games, casino games and Las Vegas-style slots – along with lottery games. Below, we will look at some of the best alternatives to Lottomart sister sites. If Maple International Ventures opens Lottomart sister sites in the future, we'll update this page accordingly.
The National Lottery – Few Casino Games
The National Lottery is, without a doubt, the biggest name in the non-US lottery world – and when we're talking about lottery websites, The National Lottery is pretty much the best of the best. The only caveat is that they only accept players from the United Kingdom – so if you're located in another country, keep reading our list of Lottomart sister sites to find a suitable site for you.
The National Lottery was first launched in 1994 – and after its formation, it was seen as a complete game changer for the gambling industry. For the first time in history, big-money lottery jackpots were available to players from all over the country – and the jackpots were worth a lot more than those found with football pools. At the time, this would have been unthinkable.
While The National Lottery was a slot adapter to the online gambling industry, they did launch their online gambling website – although they don't offer as many leading casino slots or live casino games as many of the other sites shown here on this Lottomart sister sites page.
Another downside of playing at The National Lottery is that they offer quite a limited selection of lottery games. Generally, you'll only be able to play UK-focused lotteries. However, when playing at The National Lottery, you purchase tickets directly from the Lottery company. This decreases the risk of anything going wrong – should you hit a winning ticket.
Lottoland
Lottoland is one of the biggest online lottery sites in the world – and this Gibraltar-based business was launched in 2013. It's a large business, employing some 350 members of staff – and they offer more than 30 different lottery draws. Players are attracted to Lottoland for several reasons; there's a lot of minimum deposits, the maximum bonus cap is non-existent, and other online games can be played at the casino.
Since 2014, Lottoland's brand ambassador has been Chris Tarrant – the famed UK host of Who Wants to Be a Millionaire. They are also the current name sponsor of the National Rugby Team, the Manly Warringah Sea Eagles. In order to be able to take bets from players, Lottoland has completed a guaranteed insurance transaction. This insures it against high bet payouts.
However, Lottoland has had some legal issues. For example, in 2019, the Swedish Gambling Authority fined United Lottery Solutions – the company which owns Lottoland – for offering players the ability to bet on the lottery Eurojackpot, which isn't covered by their Swedish online gambling license. Lottoland appealed this – but they lost their appeal in 2020.
To further tarnish the brand's image, the UK's Gambling Commission announced they would be taking regulatory action against Lottoland in 2021. As a result, Lottoland was fined £760,000. According to the UKGC, this fine was issued for "failing to adhere to social responsibility and anti-money laundering" regulations.
The Health Lottery
The Health Lottery is one of the most unique concepts – lottery-wise – we've seen in a while. While they're not a Lottomart sister site, they're another online lottery platform that offers players the chance of winning a pretty decent amount of money. The Health Lottery operates on behalf of twelve social lotteries that operate throughout Great Britain. It was launched in October 2011, and five draws occur weekly.
Each week, a different regional community receives the funds from the lottery – and 20% of all the ticket sales and proceeds go to local health-related causes. Interestingly, The Health Lottery predates the UK's National Lottery. The games offered on The Health Lottery website cost a minimum of £1 to play, and winnings can vary from free tickets (to use on subsequent lotteries) to the jackpot, worth up to £250,000.
Postcode Lottery
The Postcode Lottery – known in full as The People's Postcode Lottery – works in a pretty similar way to The Health Lottery. Again, it's not a Lottomart sister site – and it's not a popular online casino with free spins and casino games – although it's a decent destination for those wanting to play smaller, UK-focused lotteries online.
While we say "small", The People's Postcode Lottery pays out, on average, around £30 million to players each month – and the concept works in a very unique way. The People's Postcode Lottery doesn't use numbers like a conventional lottery game; instead, it draws winners by postcodes. A few winners are drawn each day – and, like the Health Lottery, a portion of all ticket sales go to local causes.
Lottogo
Lottogo is one of the few non-Lottomart sister sites on this page to focus more heavily on online casino games. You'll find a wide variety of slot games, free spins promotions and other bonuses – and, at first glance, it's hard to look past the slot games and online casino promotions. Play'n Go's Book of Dead slot greets you on the main homepage – but the non-Lottomart sister site also offers a decent selection of lottery games.
Lottogo runs on the Annexio Jersey Limited Platform; they're not one of the biggest online gambling operators in the world, but they have a fairly decent reputation. They run several sister sites, although Lottogo is, by far, the most prominent of them.
If you're looking for modern slot games, progressive jackpot slot games, or somewhere to claim regular free spins – Lotto is a pretty solid option. However, they are not a UKGC brand, so players from the UK aren't able to play there. Some of their deposit methods also have a high minimum deposit amount – so keep this in mind.
Their free spins promotions, however, are generous – and many of their sister sites also run generous free spins bonuses and promotions, which you can claim.
Lottomart Review
As we've seen, there are no Lottomart sister sites to choose from – but that isn't necessarily bad news, as Lottomart Casino is, in itself, a pretty solid online gambling operation. Lottomart is a UKGC casino – meaning players from the UK can join the gambling site – offering everything from digital scratch ticket games, online slot games, bonus cash promotions, and live dealer games. They also offer free spins on selected slots – and the gambling site is really user-friendly and mobile-friendly. Below, we'll share some thoughts about this UKGC casino.
You can check out our full review of Lottomart Casino HERE.
First Impressions
Lottomart Casino is a bright, vibrant and modern-looking casino – and as soon as you load up the site, you'll be faced with tons of online slots, first deposit bonuses, access to lottery games, and more. As we mentioned earlier, Lottomart Casino is owned by Maple International Ventures Limited.
When we were writing our full Lottomart Casino review, we found – like other online gambling sites – it's easy to create an account. Doing so takes just a few minutes, although if you're from the UK, you will need to verify your ID before you can begin playing.
We know the operators behind Lottomart Casino. Remember, it's owned by Maple International Ventures Limited – and the team has a solid track record here at Casiomeister.
Unlike some non-UKGC casino sites listed on this page, Lottomart Casino has more than one online gambling license; the Gibraltar Licensing Authority also licenses them. Lottomart Casino will shortly be going through their Baptism by Fire – so we wouldn't be surprised to see them become Accredited here at Casiomeister soon!
Bonuses and Promotions
A relatively substantial welcome bonus promo is provided to virtually all new players at Lottomart (country-dependent). As part of the welcome bonus promotion, new players at Lottomart Games can get up to $1,200 in extra money, distributed across your first three deposits. For instance, you receive a 100% matched deposit bonus of up to $400 on your first deposit, and the same on your second and third deposits.
Additionally, on each of your first three deposits, you will ALSO be eligible to receive five free lottery bets. The minimum deposit necessary to qualify for these three welcome bonus offers is $20, and Lottomart Games is fairly lenient when it comes to wagering requirements, setting theirs for all bonus money at just 35X.
Due to new rules implemented by the UKGC, bonus money is now independent of your cash amount and must first be used up by UK residents before they can access bonus funds. If you have a big win, you can choose to make a withdrawal from your cash balance at any point, provided you haven't already dipped into the bonus funds.
The bonus expiry date is seven days, and, on the whole, the bonus terms and conditions are fair. Only a few game restrictions apply when you're playing with bonus cash, and max bets tend to be relatively high. However, the bonus cash is only available on your first deposit. Max bets and other bonus terms apply, so make sure to read the terms in full!
Banking
One of the few complaints we have about Lottomart Casino is that they don't have a reliable payment method or banking page set up. This means you can't view which payment methods are available to you before creating an account. While this is a minor detail, it may be off-putting to some players who want to know which payment methods are available for deposits and withdrawals before signing up.
Lottomart Casino offers a decent selection of payment methods. They accept all major debit and credit cards – although players from the UK are no longer able to use credit cards to gamble. In addition to debit and credit cards, Lottomart Casino also accepts MuchBetter, Interac, and Wire Transfers. At the time of writing, they don't offer EWallets – which is somewhat surprising.
The minimum deposit is just $5, too – allowing you to begin playing your favorite slot machines and progressive jackpot online slots on a budget! Withdrawals tend to be processed quickly – although some players report waiting a couple of days before they receive their winnings.
Game Selection
Lottomart offers a wide variety of online slot games, casino table games, live dealer games – and other games you'd expect to find from a site operating within the online casino industry. Some game developers and software providers they work with include Microgaming, Pariplay, SG Gaming, NetEnt, Blueprint Gaming, PG Soft, Ruby Play, Red Tiger Gaming, and others.
Remember earlier how we mentioned there are no Lottomart sister site operations? Well, it turns out you don't need a Lottomart sister site! They offer hundreds of video slots – including all of the latest releases, along with older, classic titles.
Customer Support
Accessing the customer support facility at Lottomart Casino is simple; open the navigation menu on the left-hand side of the screen, and you'll see a "support" option. Pressing this button will present you with a range of contact options.
The easiest way to contact the customer support team at Lottomart is to use the live chat facility. This allows you to chat with a customer support representative in real time – much like chatting with a friend on WhatsApp or Facebook Messenger!
Support is also offered via email. The customer support team's email address is [email protected]. However, we don't have up-to-date information on response times – so if you have any urgent problems, we recommend using the live chat portal.
Related Articles you should read