Coral Casino Withdrawal Time
By Alex Smith Dec 20, 2022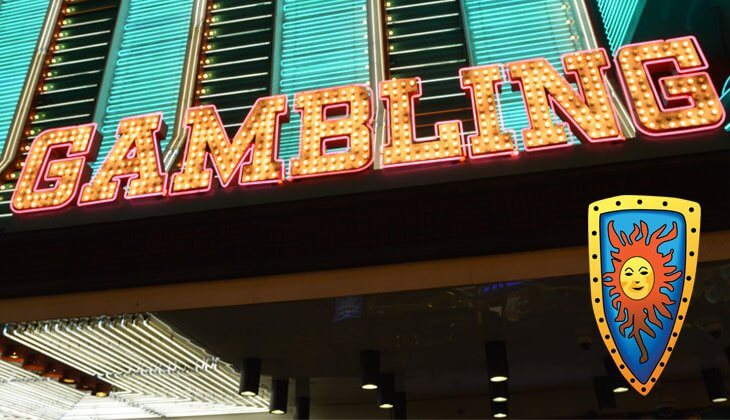 Coral Casino is one of the world's most popular online casinos and sportsbooks. While many assume that it only targets the UK market, Coral Casino accepts players worldwide. Thankfully, this popular online bookmaker offers relatively fast withdrawals – including a fast withdrawal method using VISA Fast Funds – and on this page, we're going to look at what withdrawal methods you can use, what the Coral withdrawal time is – and why your withdrawals at Coral Casino may be delayed.
How Long Does a Withdrawal Request Take?
The Coral withdrawal times vary depending on several factors. When you make a Coral withdrawal, you'll be prompted to select a payment method; this is the most significant step in determining the speed at which your withdrawal will be processed.
For example, if you request a withdrawal into your PayPal account, the funds will generally be in the account within a few hours; other withdrawal methods, including debit and credit cards, can take up to four working days. If you use VISA Fast Funds or collect your winnings from a Coral store – your withdrawal can be in your account instantly.
If you want to get your winnings as quickly as possible, using VISA Fast Funds is your best option; this guarantees your money reaches your account in four hours or less, and it's one of the most popular Coral payment methods available.
However, to use VISA Fast Funds, you must register it as one of your deposit methods. While multiple payment methods are allowed at Coral Casino, you must usually withdraw back to the deposit methods you used last.
What Payment Method Can I Use to Withdraw at Coral?
Coral Casino offers a wide variety of payment methods – and while Coral withdrawals can be sent to debit and credit cards, it's generally not recommended. When you make a withdrawal request to debit and credit cards, the processing times can take several working days, which is entirely out of the casino's hands. It's best to choose from one of the other withdrawal methods available – including PayPal or ApplePay.
You can withdraw using direct bank transfers if you live in the UK. Sometimes these transfers are instant, but if you make a bank transfer, you should know that your bank may charge you a fee. Coral withdrawals are subject to a fee increase if you make a bank transfer from outside the UK in non-GBP currency.
You can view all Coral payment methods when you're logged into your account and the deposit and withdrawal methods available to you. Depending on your country, the Coral withdrawal methods available to you may differ from those listed here on this page.
How Do I Withdraw From My Coral Account?
Regardless of whether you want your Coral withdrawal to be sent to your PayPal account or sent to your bank via bank transfer, the process of withdrawing remains the same. Firstly, you must make a Coral minimum deposit using the same payment method you wish to use to withdraw money from your Coral account. All your Coral deposit options and withdrawal methods are displayed when you're logged into your account. UK customers can also not use credit cards – even though Coral accepts them for other players.
First, you'll need to log in to your Coral account to make a withdrawal. Head to the top of the homepage, click on your name, and then need to click on the My Account button. This is the first stage in withdrawing funds through your payment provider.
You will then be prompted to choose which payment method you'd like to use, whether it's an E Wallet account, a Coral Connect Card, or your Paysafecard account – the payment option you choose must have been used previously as a deposit method. You may need to undergo an extra identity verification check if you cannot withdraw back to your original payment option.
Once you have selected which payment provider you want to use, enter the amount of money you want to cash out and press the withdraw button. Make sure you meet the minimum withdrawal amount. The minimum withdrawal amount varies depending on which payment method you choose to use.
While some withdrawals at Coral Casino are processed instantly, you'll usually need to wait a few hours for the customer support team to process your request. This is why it's best to use a popular payment method like Apple Pay or PayPal rather than your debit card or bank account – withdrawals are usually processed faster with the former methods.
Both international and UK customers will receive a confirmation email. This gives you a confirmation number which you can quote should you run into any problems with your PayPal withdrawals or other chosen withdrawal method.
What Restrictions Are There?
Before a Coral withdrawal can be made, you must ensure you've met the terms of any welcome bonus active on your account. For example, if you choose to deposit funds and claim a bonus, you'll need to have completed the wagering requirements before requesting a Coral withdrawal. Failure to do so could result in the Coral withdrawal time increasing significantly.
Before your Coral withdrawal is processed, you may also be asked to complete additional identity verification checks. Most players will have already completed these checks when they first joined the casino. However, additional verification may be required if your withdrawal is substantial – or if you're withdrawing using a new payment option – like a bank transfer.
Can I Withdraw Using Bank Transfers?
Yes, although the Coral withdrawal time for bank payments isn't the fastest. While they use the Faster Payments service in the UK, payments aren't guaranteed to reach your account immediately – although it is possible.
Can I Reverse a Withdrawal?
If you live in the UK, you will no longer be able to reverse a withdrawal once you have made your request. This is due to regulations imposed by the UK's Gambling Commission that state UK-based players must not be given the ability to reverse or play back their winnings.
However, if you live outside the UK, you can reverse your withdrawal – crediting the money back into your online gambling account. However, sometimes, the Coral withdrawal time is almost instant – so if you want to cancel or reverse a withdrawal, you should aim to do it quickly.
Here at Casinomeister, we always advise against reversing withdrawals. It's dangerous territory, and far too many players have hit a nice win, submitted a withdrawal request – and reversed it, trying to win more – only to lose it all. If you insist on gambling more, make another, small deposit; make sure your winnings reach your account so that you can enjoy them!
Why Hasn't My Withdrawal Been Processed?
While the Coral withdrawal time – and the entire process – is usually rapid and straightforward, there are times when it can take longer than you'd like for your cash to reach your account.
Sometimes, it's simply because the customer support team is busy. However, there are some reasons why your withdrawal may be delayed. We will look at some of these reasons below.
Multiple Accounts
Using multiple accounts is prohibited at almost every online casino. Some online casinos refer to this as multi-accounting. There are genuine reasons you may be permitted to have several accounts; for example, when specific UK sites converted to their UK license, players were required to register a new account at some sites.
Likewise, if you lose access to one of your existing online casino accounts and cannot retrieve it, the casino may enable you to open a new account. However, in general, it is not permitted, and one of the reasons for this is bonus misuse.
You will receive a welcome bonus when you join a new casino as a new player. These welcome bonuses are intended to be given only once to each player. If you have many accounts, you can collect this welcome bonus multiple times – something the casino will frown upon.
While most online casinos utilize cutting-edge technology to prevent players from opening new accounts if they already have one, this isn't always the case. This is why, when it comes to payouts, those using multiple accounts are likely to run into problems.
Underage Gambling
To gamble online in any jurisdiction, you must be 18 or older; in certain countries, the minimum gambling age is 21. While most of these checks can be conducted through a know-your-customer (KYC) review, you'll need to undertake an extra check when it comes to withdrawals.
If Coral cannot automatically verify your age for whatever reason, they may require documentation from you in the form of a know your customer (KYC) check. Your payment will be processed once you have confirmed your age.
Please note; if you try to gamble underage, you will almost always be caught. Online casinos face massive fines – often running into the millions of dollars – if they're caught allowing underage persons to gamble, and they have rigorous checks in place to prevent this.
Verification Failure
Know your customer (KYC) checks are almost ubiquitous in today's online gambling sector – and they're ubiquitous in locations like the UK, where online gambling authorities are becoming quite demanding with identity verification.
One of the most typical reasons for your Coral withdrawal to be delayed is that they are awaiting the completion of a know your customer (KYC) check.
You must authenticate your identity and address if you're asked to perform a KYC check. You must submit a copy of your driver's license or passport to prove your identity. To verify your address, submit a copy of an official letter with your full name and address. The document must be from the last three months; Coral's website has a complete list of acceptable documentation.
When you submit your know-your-customer (KYC) paperwork to the online casino's customer service staff, they will try to process them within 24 hours. Your withdrawal will be processed, and the funds will be sent to your account once the casino has verified your identity. If any additional documentation is required, Coral will contact you via your registered email address.
Breaking Terms
As you can probably see, Coral performs internal checks when you withdraw. Part of this check will be looking to see whether you've breached the terms and conditions of any bonuses and promotions you claimed.
If you claim a deposit bonus – or a welcome bonus – always make sure you read the terms and conditions – in total – before gambling. Casinos are pretty strict regarding breaching the terms and conditions, and if you're found to have done so, there's a good chance Coral will refuse your withdrawal and block your account. 
Withdrawal Times Blog Articles you should read