Are Casino Odds Better on Weekends?
By Alex Smith Sep 18, 2022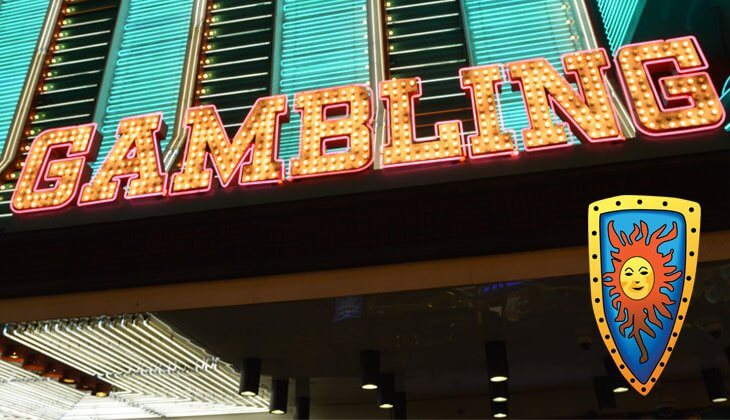 Are there better times to visit casinos? Should you play slots? Do payout percentages increase on weekends? These questions are what we will look at in today's post.
We will dispel some of the most common myths associated with gambling in land-based casinos. We'll also show you why it doesn't matter when you play slot machines – your chances of winning are always the same, with ONE exception.
What is the Best Time of Day to Play Slot Machines and Casino Games?
Is there a best time of day to visit a land-based casino? Are machine pays increased during the day? Unfortunately no, there is no "best" time to visit a land-based casino. Ultimately, your odds of winning will always be the same.
All slot machines are built around a random number generator; each time you spin the reels, the result of that spin is independent – and random. The slot machine's previous gameplay does not dictate the future results.
Myths Surrounding Gambling on the Casino Floor
As we just saw, it's a common myth that land-based casinos have games that pay better on certain days – or at certain times during the day. Of course, most gamblers have little superstitions – but it's essential to try and leave these behind when you start gambling, as they won't do you any good.
Below, we're going to look at some of the biggest myths surrounding gambling – including myths surrounding slot machines and even those about online casinos!
If you Play Slots on Fridays, the Payouts Increase
Some gamblers incorrectly believe that they will be able to win more money from playing slot machines on Friday – specifically, after 6 pm. It's unsure why some people believe that they will win more money if they visit casinos and play slot machines on Friday. However, it probably stems from the fact that more people play with machines on Fridays. As a result, some gamblers believe that this means slot machines pay more due to higher amounts of money being put through them.
The reality is that slot machines all work using a random number generator. This means that each time you press the button on a slot machine, the random number generator sends an independent result to the machine. The only exception to this rule is when you're playing a slot machine controlled by previous play. These are very rare and seldom found in land-based casinos. Generally, they are placed in pubs and bars – and they are more commonly seen in fruit machines.
To reiterate, it doesn't matter what time of day or what day of the week you choose to enter a land-based casino; your chances of winning on the slots don't change. The land-based casinos do not change the RTP or payout percentages of the slots on certain days or times.
Payouts are Higher on the Weekends
Following on from the point above, some players also believe that the payouts are higher on the weekends. For example, some players assume that so much money has been put through slot games on a Friday, making the machine a lot more likely to payout the following day, on a Saturday.
You'll now understand that this doesn't affect things if you read the previous section about slot machine payouts. In actuality, slot machines use a random number generator each time you press the spin button. The mechanism is the same whether you're playing penny machines, video slots, or classic slots.
Today, rigorous regulations are enforced on slot machines in North America. This means that the games must be independently tested before they can be offered to players. This helps to ensure that they are fair and that the land-based casinos can't simply take advantage of players.
Gambling on Monday Decreases your Chance of Winning
Another widespread misconception about gambling in land-based casinos is that Mondays increase your chances of winning. People believe that land-based casinos have a lot of money put through them on Saturdays and Sundays. While this is undoubtedly true, the payout percentages for slot machines and other casino table games don't change, as we've already seen.
This means there is no difference when you play; the payback percentage never changes. The only exception to this rule is when you're playing progressive jackpots. When you play progressive jackpot games, the payback percentage can change – almost most casinos are required, by law, to display information on the various casino games where this happens to inform you of what's going on.
Past Results Influence Future Outcomes
Another prevalent misconception is that past results determine future results. For example, many gamblers believe that the ability of a slot machine to pay out in the future depends on the results of past spins. However, it is not just slot machines that people mistakenly think this applies to. For example, some players believe that if the roulette wheel has rolled a black in the last 15 spins, the probability of it being red on the following spin increases.
However, the probability of a red and black landing remains the same regardless of the previous results. This is known as the gambler's fallacy, and while it's harmless for the most part, some players can get caught in a trap when they believe that a particular result must come in simply because it hasn't been done for so long in the past.
When you are playing at a casino – provided it's a licensed and fair operation – past results have no impact on the future. It can be tempting to buy into this belief system, but doing so can put you in harm's way financially, and it's essential to try and remember that all casino games use a random number generator to generate the results.
Does Day or Night Make a Difference?
It's essential to understand that there is no particular time to play at a casino – regardless of whether it's a land-based online casino. Playing at different times does not increase or decrease your chances of winning, and the payouts also do not change regardless of the time of day or night you are playing.
When you win at a casino, these winnings result from chance; the probabilities of all casino games remain the same regardless of what game you're playing all the time of day you gamble.
Slot machines simply do not pay out more on certain days than others. If a casino wanted to rig a slot machine to have different payout percentages, they would have to physically replace the microchips that power the game and link to a brand-new random number generator. Not only is this technologically difficult, but it's also illegal. Every Gambling jurisdiction in the world carries out random and independent tests on all video slots and casino games to make sure they are operating fairly.
However, there are a couple of nuances to be aware of. For example, if you would like more of a relaxing space where you can concentrate on your game – and be rid of any player influence at the table – for example, when playing Blackjack – then playing at night may suit you better.
Similarly, choosing a weekend or early evening time could be preferable if you prefer a more upbeat and vibrant environment. However, ultimately, when looking at whether day or night makes a difference in gambling, it's totally up to you. All casinos use provably fair gaming machines that simply cannot be rigged by the casinos, so you do not have anything to worry about.
Pros and Cons of Gambling on Weekdays
As we just looked at, statistically, there are no benefits to playing at a casino at different times of the day. However, there are a few pros and cons of playing at night and day, and below, we'll be taking a look at these. Firstly, let's consider some of the pros and cons of playing at casinos on weekdays.
If you like to have your own space away from drunk gamblers who can often be very loud, then playing on a weekday may be preferred. This is an excellent time to go to a casino if you are relatively new to gambling, as the casino will be quiet, and there will not be many other players interacting with you at the table.
Heading to the casino on a weekday is also beneficial for introverted people. Casinos at the weekend can be loud, boisterous places, and if this isn't your vibe, playing on a weekday may be better suited to your personal needs and desires.
Another benefit of heading to a casino on a weekday is that you are much more likely to get a seat at your preferred table. The downside is that if you are looking to play poker, the number of players playing poker on a weekday is understandably less than the number you'd find at the weekend.
The main downside to playing at a casino on a weekday is that you may find the casinos lacking in atmosphere. On the weekends, the casino comes alive, and if you're comfortable, it can be quite a friendly atmosphere, drinking and playing alongside other players. This is even more exemplified when everyone at the table is winning, and it can become a charming and friendly event.
Pros and Cons of Gambling on the Weekend
If you're wondering about the pros and cons of gambling on the weekends, you can flip around the points we just looked at in the section above. The main benefit of going to a casino on the weekend is socializing with many other people and players. The weekend is a great time to drink and interact with other people; this is when most gamblers will be in the casino having a good time.
If you are playing poker, you will find that games have many more players on the weekends. This means the cash pools are usually much more significant, especially if you want to play poker tournaments.
However, going to the casino on the weekend has a couple of downsides. Firstly, the casinos will be much louder. If you need space to focus, going to the casino on the weekend can be quite a distracting time for you to gamble.
As we mentioned earlier, another downside of going to a casino on the weekend is that you may not be able to find a seat at every casino game you would like to play. Usually, this isn't too much of an issue, and you can just wait five or 10 minutes first to become available. However, it's worth bearing in mind, and it is something that you should consider.
What about Online Gambling?
The same points we have addressed in this article remain steadfast when it comes to online gambling. Simply put, it doesn't matter whether you play at an online casino during the day or night. The odds of the machines do not change, and the probability of you winning or losing also stays the same.
The only exception to this is if you want to play poker online. Thankfully, even on weekdays, most online poker rooms tend to be pretty full. However, there's no denying that the larger poker tournaments take place over the weekends, and this is generally when the big money tournaments and cash games can be found.
Another minor point to remember is that many online casinos run special bonuses and promotions on Fridays and Saturdays. While you can usually claim bonuses every day of the week, most online casinos tend to run slightly more lucrative promos on the weekends, so this is something that you might want to be aware of.
What About Games that DO Change the Odds?
There is one exception to the rules we discussed, which comes when you are playing a weighted slot machine. In the industry, this is known as a compensated machine. The best way of thinking about a compensated slot machine is to realize that they essentially have a memory. The slot machine will be able to tell how often it has paid out, and it will also know when it next needs to pay out to meet its programmed return to player percentage.
For example, if you are playing a compensated slot machine with an RTP of 95%, and $100 has already been wagered through it, then it should have an average payout rate of $95. This assumes that a particular compensated video slot has one winning commendation for every 20 combinations. It means that you would expect there to be 19 winning commendations out of every 20, so one in every 20 spins will be a losing one.
Of course, this is a gross oversimplification, but it gives you an idea of how these machines work. Thankfully, compensated slot machines are scarce. Typically, you will find them in pubs and arcades, and it's very unusual to see compensated slot machines in a land-based casino environment.