Interview with Green Jade Games
By Alex Smith Sep 27, 2021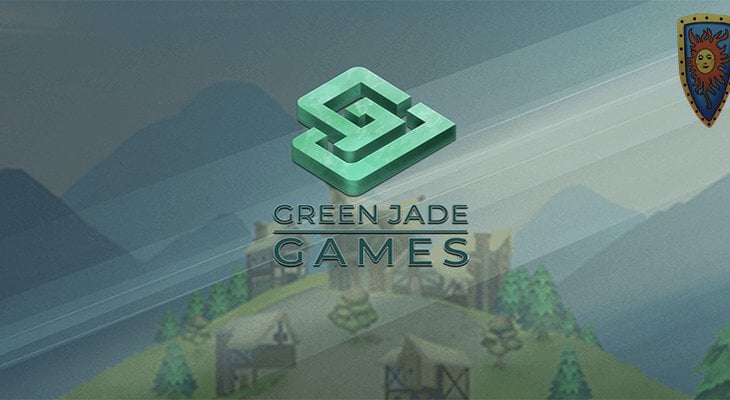 Casinomeister: Hi Mark! Thanks for chatting with us today. We're excited to talk to you about Green Jade Games and let the Casinomeister community know what you've got going on, what's planned, and to get some of your thoughts about the iGaming industry as a whole. To begin, would you like to introduce yourself to our community and tell us a little about what you and Green Jade Games do?
Thank you very much for considering speaking with us!  Yes, with pleasure, Green Jade Games is a studio that prides itself on creating the future of the industry.  We are steeped in Arcade Skill DNA.  This, we believe and have backed up with Data is the future for our industry, so we're excited to be leading the charge.
Casinomeister: Awesome. For readers who may be unfamiliar with Green Jade Games, could you talk to us a bit about your games? What would you say your most successful releases have been, and why do you think they proved popular with players?
We are the only studio to provide 3 different genres of game.  We make standard Slots, Knock Out Slots – using our patented technology mixing RNG with skill giving the player a sense of more control – Arcade games, mixing skill with luck in a totally unique way. We have been testing and trialling and developing for years, and we have some extremely exciting titles coming up 😊.
Casinomeister: I was lucky enough to be given a "sneak peek" at Book of Babylon. You must be excited to see it launched at online casinos – and I must say, it looks great! What was the inspiration behind the game? Clearly, it follows the "Book of" mechanic most players know from Play'n Go's Book of Dead and Novomatic's Book of Ra Deluxe; but, with so many (hundreds?) of near-identical games already out there, what made you choose this mechanic, and why do you feel players would play Book of Babylon over, for example, more conventional games like Book of Dead?
If it's not broken don't fix it, is one train of thought.  Moreover though, it was part of a wider business case, which will bear more fruit as the year progresses. We want to show to ourselves and our players that a Green Jade game can be anything from a classic slot to a first-person shooter Arcade game. This is what makes Green Jade unique. We believe all in offering games for all kind of players. And discussing the next slot we realised that we miss a "Book of" game focusing on a female hero from the Mesopotamian era.
Casinomeister: Well it's a great-looking slot, there's no doubt about that. I wonder if you could tell us more about the process of actually developing a slot at Green Jade Games. Book of Babylon for example. What does the process involve? How does a concept become a reality?
You'd need to speak to the experts; I just sell the games … But as an organisation we are all involved in various stages of the process, QA, testing, feeding back into the production. And we are all pitching ideas but finally each game is a decision based on our long-term strategy – and as I said earlier. In this stage we want to show that we can provide games in all categories. So, don't be surprised if you soon see a super-fast Arcade game that is so far from spinning a slot that you can come.
Casinomeister: What about the initial concepts for a new game. How do you come up with concepts for new slots – is it outside influence? Personal interests? Looking at what's working well in the market and mimicking it? 
We focus our efforts more on the Arcade games when it comes to concepts and influences.  Microtransactions is a $100B industry, Hypercasual social gaming probably more.  We try to blend arcade with RTP and keep the authenticity of both parts.
Casinomeister: In the last few years we've seen a huge shift towards more volatile slots – fuelled, largely, by the likes of Big Time Gaming. What do you think of this shift – where do you think it ends (DOA II offers 100,000X win-potential, now San Quentin offers 150,000X) – and how do you plan on adapting to a market that's clearly looking for more volatile games with bigger win-potential?
I'm not sure that's entirely true.  The max multiplier doesn't mean its volatile, that's just the max X.  There are numerous factors that go into game development and volatility is just one.  Historically Germany was a country that loved High Volatile games, that could change in July when the new regs come in.
Casinomeister: Could you name three video slots you feel particularly impressed or inspired by – and why? Slots that you feel are truly impressive, well-made and ingenious?
Answer: I have nothing but respect to every single slot development company, and I have some personal favourite people / studios, but with the cadence of releases coming out now, it's impossible to keep up.  However, if I'm feeling a bit blue, I will have a few spins on Ted.
Casinomeister: Slightly following on from the question before last; where do you see the iGaming industry headed, as a whole, in the next five years? Are there any trends we should look out for? Where do you expect the market to go – both in terms of the increasing regulatory requirements and in terms of game/software development/technology? 
Our industry is entering a period of maturity.  This has seen a raft of M&A taking place.  This will continue in 2021 maybe into 2022.  The market will look different at the end of next year.   5 years ago, there were maybe 40 game studios, there are now more than 150.  The number of players on casino sites hasn't grown at the same rate so all that is happening is cannibalisation and a smaller piece of the pie for everyone.
So long as regulation does its job and protects the player then everyone will be safer and happier.  From a game perspective we see a trend towards more arcade influenced games and I would be surprised if this is a category in and of itself, next to slots, live, Sportsbook and bingo within a year. A lot of operators have seen a new breed of players coming in during the pandemic, looking for the same kind of games they see in AppStore but with gambling possibilities.
Casinomeister: It's been a pleasure to speak with you Mark. Thanks for taking the time to sit down with us and answer our questions.