UK National Lottery Rolls Over Again
By Simon Wright Sep 15, 2019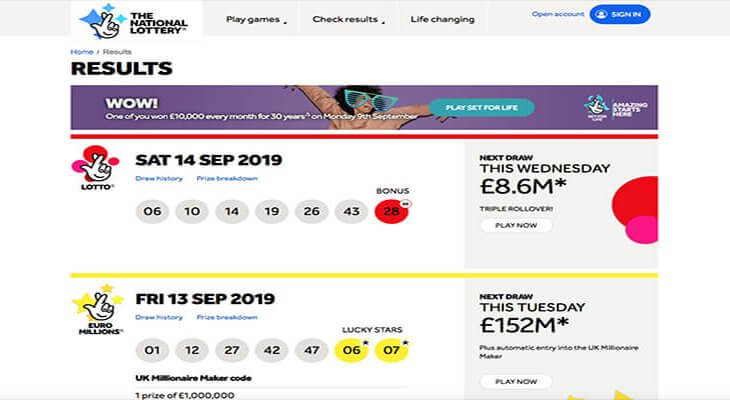 Last night's National Lottery draw which was a double rollover, with a £7.2m jackpot prize on offer, failed to find a winner, with the six balls of 06, 10, 14, 19, 26 and 43 failing to be matched by any tickets entered for the draw.
However, it was not all doom and gloom as with the bonus ball of 28 in play, the lottery created ten new millionaires, as ten people matched five balls plus the bonus, to equally share the £10m prize on offer.
As a result of the jackpot not being won, it now rolls over for a third time, with this Wednesday's draw being a triple rollover with an estimated jackpot prize of £8.6m to be won.
This pales in comparison though to what is happening with the EuroMillions lottery, with the EuroMillions next draw on Tuesday night offering an eye watering £153m first prize available.
With Tuesday being the 16th EuroMillions draw since the jackpot was last won, which occurred back in June earlier this year, when the prize of £123m was won by a ticket holder hailing from the UK.
Good luck if you enter either draws and as they say "It could be you!"