Turbo Auto Roulette from Real Dealer
By Simon Wright Mar 21, 2022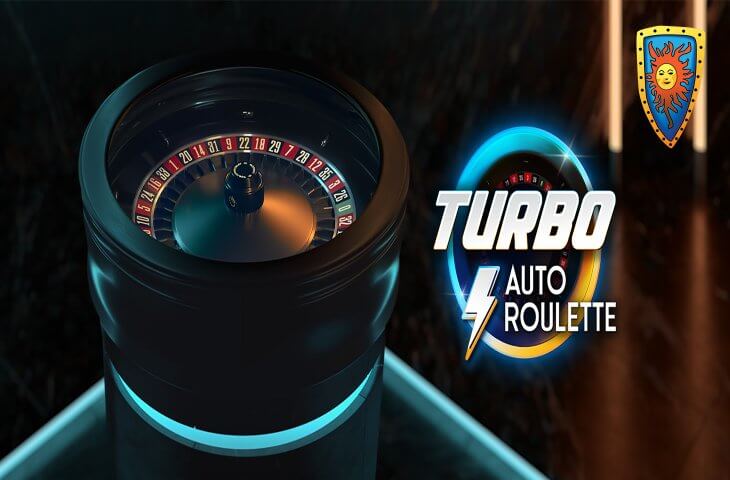 The live casino game specialists Real Dealer Studios have announced the release of their latest product Turbo Auto Roulette. Real Dealer who are based and headquartered on the island of Malta, were established in 2019 and have built up a reputation of a having a passion and desire for producing  games  of a blockbuster quality that captivate players.
Turbo Auto Roulette has been designed for players who have a need for speed, offering short, streamlined game rounds set against a dark, neon-filled backdrop.
Turbo Auto Roulette outshines other RNG games by delivering an authentic, true-to-life gameplay experience. This is achieved by using high-quality video footage of a real roulette wheel which is then integrated into the game software and spiced up with a cosmic soundtrack and cutting-edge graphics.
Real Dealer aims to deliver a totally unique player experience across its suite of cinematic RNG games, which represent a crossover between the worlds of film and iGaming.
This pioneering approach to game development uses filmmaking technology, professional actors, film directors and post-production crew to deliver Hollywood levels of production value the likes of which have never before been seen in the online gaming sector.
The carefully curated productions also provide the player with a one-on-one casino experience where they are made to feel like a VIP.
Shane Cotter, Chief Product Officer at Real Dealer Studios, said: "Turbo Auto Roulette was designed for players seeking fast tempo gameplay while enjoying the immersive experience we're known for providing."
"During the game's initial limited release, we've seen a fantastic response from players, already breaking numerous records. This is definitely a title to watch out for."
Only last month Real Dealer Studios announced their first celebrity dealer, with former Wimbledon FC 'Hard Man' Vinnie Jones turned Hollywood actor, agreeing to deal the cards in forthcoming game releases made available by the live casino game specialists.