Rightlander Launches Social Responsibility Report
By Simon Wright, Last updated Feb 15, 2021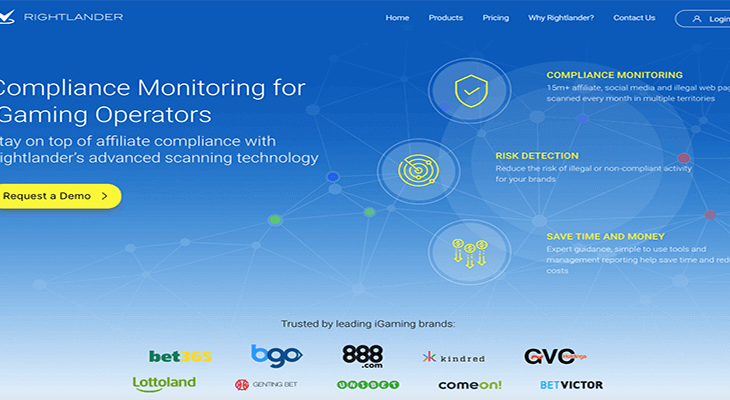 Affiliate compliance specialist and industry expert, Rightlander, has launched the Social Responsibility Report for their UK and Swedish facing operators.
Rightlander has turned its focus on offering a comprehensive service which provides operators with reports that highlight affiliate issues relating to social responsibility and the protection of vulnerable gamblers.
The new package searches for marketing at self-excluded gamblers, under 18s and unethical messaging promoted by affiliates.  The Social Responsibility Report includes PPC monitoring of Google as well as social media mentions and affiliate websites.
Ian Sims, founder of Rightlander.com, said: "Regulatory guidelines require companies to monitor all marketing messages that their affiliates put out and a key point of regulation is to ensure that the industry adopts a strict level of social responsibility. Every operator needs to have the fundamentals in place and this report is designed to provide them the absolute essentials as a starting point on which to build their affiliate compliance strategy."
Following the Netherlands Gambling Authority's (Ksa) recent criticism of several online affiliates using the Covid-19 crisis unethically to promote their websites, Rightlander has now included related terms in its reports and will scan for any mentions in affiliate marketing material.
Rightlander clients have already been receiving this as part of the overall package and terms like "Covid-19" and "Coronavirus" was added to existing clients packages earlier in March.
With Sims adding: "We're in now the middle of an unprecedented crisis and it's disturbing to see some affiliates trying to take advantage by using unethical advertising techniques and targeting terms such as Coronavirus and 'casinos without Gamstop' to try and entice players at a potentially vulnerable point in their lives."
"I've always been passionate about the gambling industry and the team at Rightlander are motivated to innovate and ensure we remain at the forefront of addressing new compliance challenges that affiliate marketing throws up. As ex-affiliates and affiliate managers, we understand intimately how this method of marketing works and that's why we are proud to lead the market."
The Social Responsibility Report will initially be available to brands in the UK and Swedish markets with a view to extending the offering to multiple territories.   For more details on the Social Responsibility Report, please contact  Andy Parsons at andy.parsons@rightlander.com