Quantum Roulette at bet365 Casino
By Simon Wright Oct 15, 2019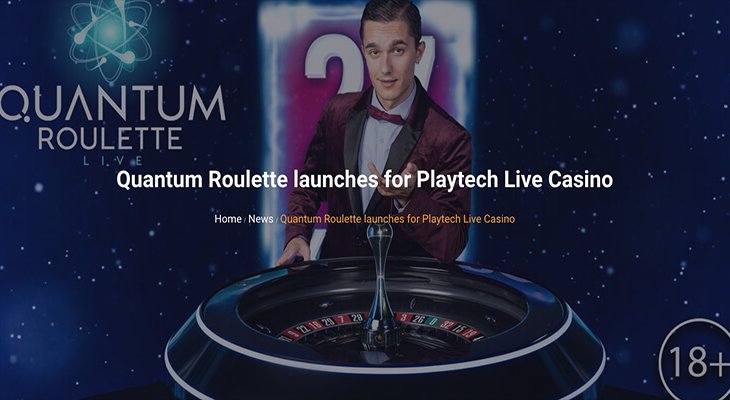 bet365  have launched Playtech's new live casino product Quantum Roulette which is now available to play at bet365's online casino. Quantum Roulette was made available by Playtech in September last month and is the casino game developer's latest live roulette variant.
When playing Quantum Roulette during every game round random numbers will be enhanced with a Quantum Multiplier of up to x500 to increase your winnings. There are also other exciting features such as Quantum Boosts and Quantum Leaps which could be triggered.
Founded around Single Zero Roulette rules, Quantum Roulette features multipliers on certain "Straight Up" positions in every game round, with up to five multipliers from 50x to 500x.
Speaking about Quantum Roulette when Playtech launched the product on 11th September 2019, Kevin Kilminster, Head of Innovation for Live Casino at Playtech, commented: "Playtech Live's focus on an experience-led offering, both from a gameplay and presentation perspective, is central to what makes us stand out in the industry."
"Along with our other major new releases this year, Quantum Roulette has been designed to deliver on visuals and entertainment alike. We've already seen players win up to 500x their stake and we're confident that the immersive feel and lively gameplay of Quantum Roulette will hold great appeal for the modern generation of Live Casino players."
With bet365's take up of the product, all players at their casino are now able to experience the new innovative game from Playtech first hand.