Lifetime Achievement Award for Casinomeister Bryan Bailey
By Simon Wright, Last updated Jul 26, 2022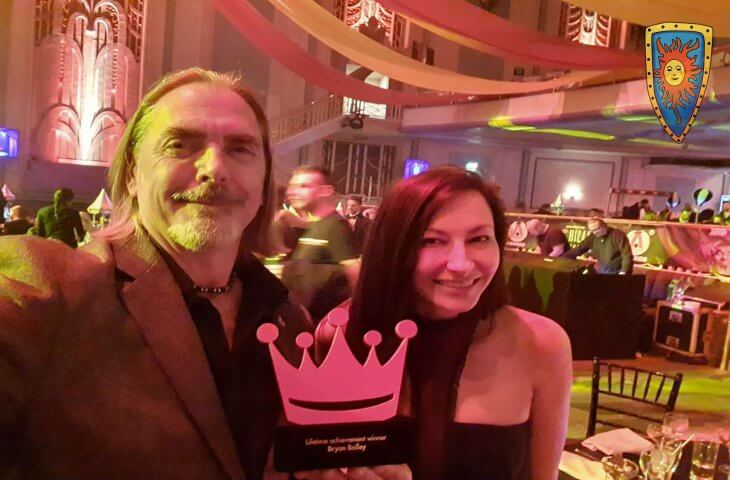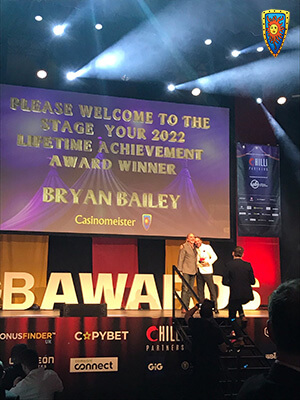 Casinomeister 'Director' and owner Bryan Bailey has been recognised for his contribution to the iGaming industry last night at the prestigious iGB Affiliate Awards held at The Troxy in London, where Bailey was the recipient of the 'Lifetime Achievement Award'.
Casinomeister which was started over 20 years ago back in 1998, is one of the oldest running online casino focussed websites and during its near quarter of a century in operation, Casinomeister has established a reputation among the player community and operators alike, as being one of the leading player advocates around.
Boasting one of the largest and active casino player communities, as well as the 'infamous' rogue casinos section of the site, which is arguably the most well known of casino blacklists anywhere on the net, Casinomeister was one of the first such sites in the online gambling industry to go to bat for the player, with their player arbitration service ( PAB Service ), formerly known as 'Pitch A Bitch'.
Over the years Bryan has spoken at numerous gaming conferences held across the globe, where his expertise and knowledge of the iGaming industry has been sought. Additionally he has provided consultation services for iGaming casino representatives and has also been called as an expert witness in a lawsuit in the High Court of Justice in London.
Furthermore his knowledge and experience of the industry is such, that mainstream media outlets to include the likes of MSNBC and Rolling Stone have reached out to him for commentary and opinion.
To be recognised by his peers in the industry is further testimony to the wealth and depth of player centric content available on Casinomeister that Bryan has created. This iGB Lifetime Achievement Award follows that of the 2019 'Best Affiliate Website' award that was bestowed on Casinomeister back in February 2020.
Congratulations Bryan! Well deserved if we do say so ourselves!