Euromillions Friday Draw sees another UK Jackpot Winner
By Simon Wright Feb 7, 2022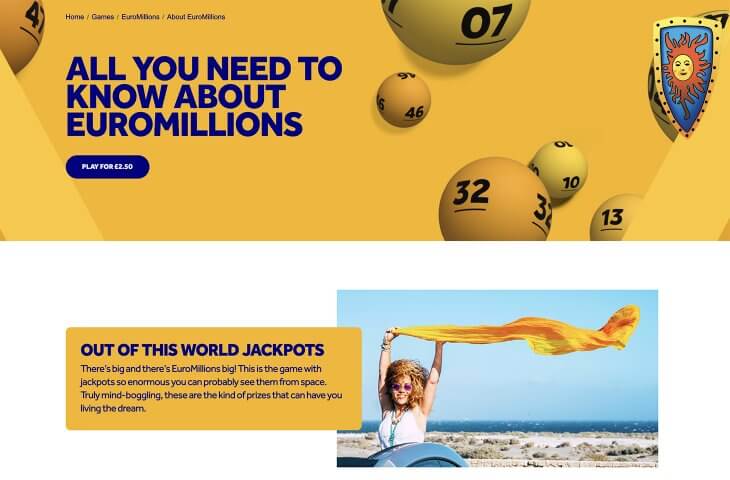 The weekend just gone was an extremely good one for a player hailing from the UK who bought a ticket for Friday night's EuroMillions draw, which saw a UK ticket holder scoop the 9 figure jackpot prize of £109m.
The organisers of the UK National Lottery, Camelot who are responsible for administering the EuroMillions in the UK, are urging players to check their tickets to see if they have won the life changing sum.
However the £109m life changing sum is not the largest lottery jackpot prize ever won within the UK. Indeed it does not make even the top 5 and is somewhat dwarfed by the biggest win of £190m which was won by an individual back in 2019 who decided to remain anonymous. The second largest win, was won by Scottish couple Colin and Chris Weir who in 2011 scooped a cool £161m.
A spokesperson for Camelot, Andy Carter their Senior Winners' Adviser, said of Friday's jackpot: "What an amazing night for a single UK ticket-holder who has scooped tonight's whopping £109.9 million special EuroMillions Super Jackpot."
"Players are urged to check their tickets and give us a call if they think they are Friday night's lucky winner."
Currently players from 9 countries in Europe take part in the EuroMillions lottery, with draws taking place twice a week on Tuesday and Friday evenings.