Casinomeister member hits Grand Jackpot in exclusive Winz.io contest
By Dave Sawyer, Last updated Jun 30, 2023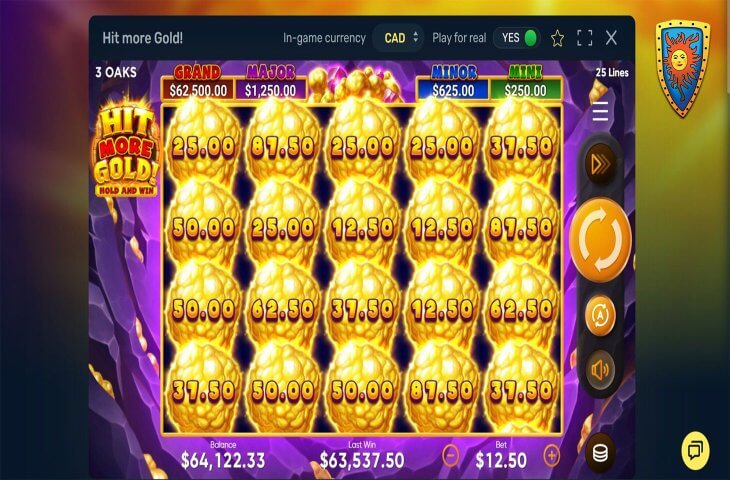 The Casinomeister forum member me and ed is a stunning near $64,000 CAD richer after hitting it big playing Hit More Gold at Winz.io, whilst taking part in an exclusive competition for Casinomeister members run by the accredited online casino.
Last Wednesday me and ed posted a screenshot of his bank busting win with the comment: "Well Shite……..5082 x"
We have been in touch with Winz and they have subsequently confirmed the win and provided us with a video of the win hit by the Casinomeister forum member, which you can view at the bottom of this article.
Winz.io has been in operation since 2019 and in 2021 they picked up the Casinomeister award of Best New Casino 2021.
Accredited here on Casinomeister, Winz.io are a solid crypto focused online casino which offers players over 5,000 games to choose from, with games from software providers including Big Time Gaming and Authentic Gaming featuring in their lobby.
The contest that me and ed took part in, was the third such exclusive contest run by Winz.io with Casinomeister. Needless to say me and ed is likely to win the contest hands down with his 5082 x win, although it does run for another week, ending on the 8th January.
You can view the dedicated thread for the contest on the forum here. If you are not already a member of the community here on Casinomeister, you can open a forum account here.
Not only will you able to participate on the best casino player community around, but you will also be eligible to take part in exclusive competitions such as this one.
For more information concerning Winz.io and what they are all about, check out our dedicated review of Winz.io.