BETER Live launches their new game Gravity Roulette
By Simon Wright Feb 21, 2023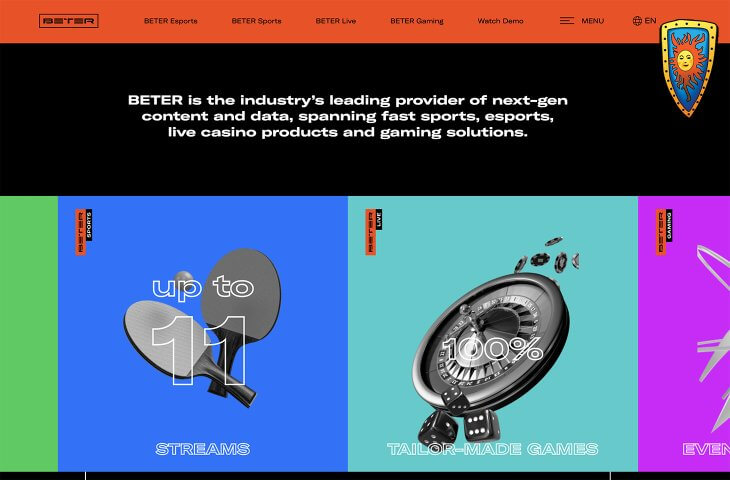 BETER Live is getting the ball rolling with a brand-new experience for players everywhere following the launch of its Gravity Roulette game show.
Gravity Roulette is a variation of existing roulette games that offers large payouts and sky-high multipliers. The game will be available on March 8.
The game is hosted in a studio carefully designed to cater for all the latest trends in the gaming industry. Players will be drawn to its silky-smooth cosmic-themed animations, combined with striking and appealing colours, that will entertain players for spin after spin.
But that's not all – Gravity Roulette also promises multipliers up to x1,000 on each round and offers staggering maximum payouts of 1:000, opportunities that are sure to draw players in and keep them engaged for longer. If that wasn't enough, Gravity Roulette is also the roulette game that has multipliers on all inside bets, increasing the volume of players that want to participate in the game.
This new game show comes under BETER Live's Gravity brand and is the latest in a series of both modern and classic games to join the top-tier collection of BETER Live, the live casino division of iGaming content and solutions provider BETER. The Gravity brand already includes Gravity Blackjack, another game variation with exciting multipliers.
Anna Vikmane, Director of BETER Live, said: "We are thrilled to finally present Gravity Roulette, our first game show. We spent the last year building up a substantial offering for our partners, but this game takes it to a whole new level. We wanted to create a product that would look good and keep players engaged with its jaw-dropping multipliers on all inside bets."
Gal Ehrlich, CEO of BETER, said: "We are delighted to be adding our first game show to the BETER Live collection. This latest step is yet more evidence of our ambition and desire to create an even more impressive product, capable of competing with the existing game shows on the market."
"There are still several games to come in the Gravity series and we can't wait to show them all off to players around the world."