BETER expands basketball portfolio with BSKT CUP
By Dave Sawyer, Last updated May 25, 2023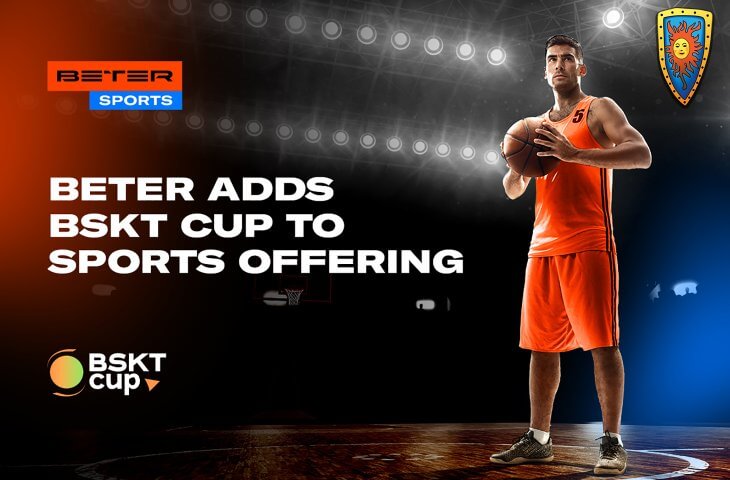 BETER, a renowned provider of gaming solutions and betting content, is dedicated to enhancing its sports portfolio by introducing an expanded basketball offering through the BSKT CUP league.
As from yesterday, the BSKT CUP tournaments will offer live streaming, comprehensive data, and updated odds. The tournament structure comprises a round-robin stage featuring three matches per day on weekdays. The games involve four 5×5 teams competing in four quarters of 10 minutes each, vying for the top position.
The teams participating in the BSKT CUP consist of highly skilled and experienced players, ensuring that the action is consistently of a superior standard, making it a captivating spectacle for spectators. With over 60 matches scheduled in a month, there is an abundance of thrilling basketball action to be enjoyed.
This new addition, the BSKT CUP, expands BETER's already diverse sports portfolio, which encompasses various basketball and table tennis leagues.
Maria Mashchenko, the General Manager of BETER Sports, expressed her thoughts on the development: "Basketball is an immensely popular and in-demand sport, boasting a vast global fan base and attracting the attention of bettors."
"BETER Sports aspires to be the leading provider of top-notch basketball content in the market. Therefore, we continuously introduce new professional leagues to ensure our clients receive the most exceptional offerings."
"The inclusion of the BSKT CUP league represents the next stage in expanding our basketball portfolio. By powering this league, we can offer our partners' customers even more thrilling features and content. Our aim is to keep them on the edge of their seats, fully engaged in this fast-paced, high-scoring sport."
"Expect many more exciting leagues to be introduced in the near future."