Joined

Jun 1, 2011
Location
Dear members
I have been around for a while and made some very big wins as I showed on the winner screenshots forum. Now I have a difficult situation on my hand I don't know what to do exactly so I would like to ask for your professional opinion, this is what happened:
I was playing add a playtech casino wich i reveal the name later from, if I come to a solution (it's a reliable playtech casino).
I was playing cops and robbers with over a 1000 euro of balance I was tilting allot of the almost free spins and bonus games they gave me ( did not hit!) I was tilting a little bit from that. And I raised my bet size to 60 euro a spin! I must be the luckiest man alive I tought I won the FREE GAMES in 2 spins !!

Then a big disapointment came up, the game got stuck when I had to choose one of the badges to reveal how much free games I have.

I couldn't click start the freespins anymore or anything like you see on the picture I tried the instant casino had the same technical error. After mailing back an forward with the support to fix the problem they just reset my game. and gave me a 1960 euro balance. This is the email they send me:
" Dear xxx,
I am contacting you in regards to your account with us and the technical issue that you reported.
Let me inform you that our technical department cleared the game that was stuck and added the relevant winnings from that game - €1,960.00.
The funds are already available in your account and you can log in and play.
In case you have further questions, we will be more than happy to assist you. We are available 24/7."
Well IMO this is a really poor pay out from such a high variance slot I played this slot allot and to get the free spins it's a rare thing! And everytime I had them i got like a 70x or 100x bet well everything is possible I have peace with it so I send an email back that I will agree with there arrangement if they could provide me with the game history and the screenshots from the free games so I could see with my own eyes what has happened, after that email they contacted me 2 days later with this email:
" Dear XXX,
Thank you for contacting Customer Service.
Please note that we have checked the matter in regards to your requested screenshots with our technical team.
Unfortunately it is technically not possible for us to send the requested screenshots. However the outcome of your spins checked by our server specialists and they can confirm that the amount of your winnings is the same as discussed previously and as already credited to your account.
If you have any further questions, do not hesitate to contact us. Our Customer Service Support is available to you 24/7. "
So I looked in the casino ad my balance and game history and could'nt find anything about the history on my game only that the casino put a bonus amount of 1960 euro in my account underneath is a screenshot
Then I looked add the play history of my game and I only see my first bet of 60 euro, the second one I had the freespins it looks I never had any freegames :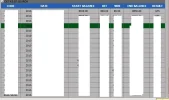 So in the picture of my history it looks like there never had been any free games the casino, just put manual 1960 euro in my account I don't know if I want to agree to this because they said they checked the outcome with a server specialist how is this possible if you have to choose 3 options for the freegames. And how can this server specialist can be trusted when I don't see any proof add all. For all I care it could be a 1000x(60k) bet win and they only give like a 32x bet win, wich is very low for this game
So shortly asked, do I need to aggree with there terms and just take them from there word or is there anything else I could do here? I would really like some opnions from this well respected gambling community.
Thank you.
Regards
Hadeel