Kasinokingmobile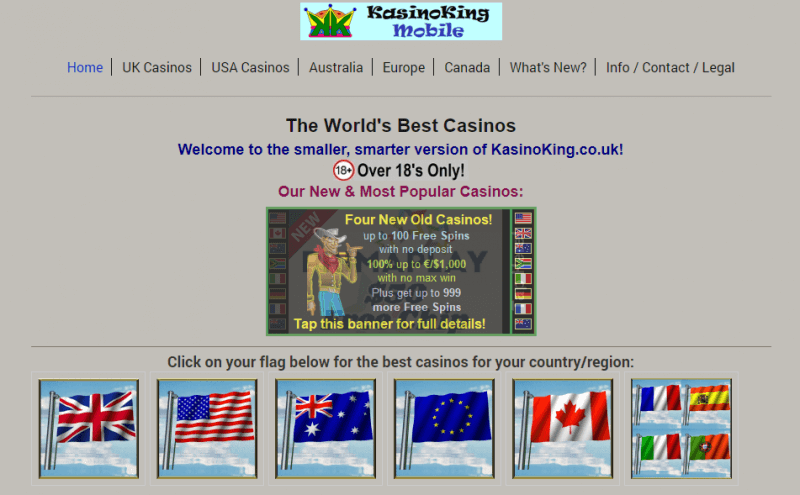 Kasino King Mobile was launched in 2017 as a smaller and smarter version of the original KasinoKing.co.uk site, which has been online since 2006, but is not mobile phone compatible.
The webmaster has been playing online casinos almost daily since 2001 and has a wealth of knowledge on all aspects of being an actual player at over 300 casinos.
The site lists and rates only the very best casinos for various countries and regions of the world. It also features industry news, new games and casinos, beginner's guides and much more.
Website: KasinoKing Mobile
Webmeister member: Kasinoking
Webmeister's at Casinomeister abide to our Webmeister Code of Conduct.